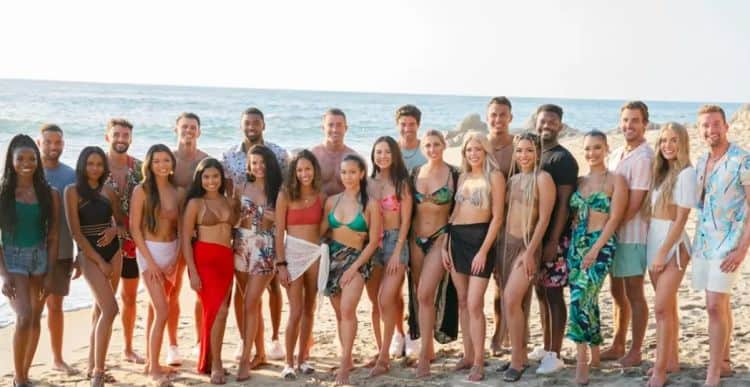 Getting paid to be live on television makes sense to many of us, but only a few are actually ready to face the challenges and to stand by what is right even if they are criticized for their decisions. Whether it is the matter to compete on TV for cash prizes or to be filmed while walking, eating, sleeping, and fighting in a house, reality TV stars get heavily paid. What they earn depends on how many people like them and how the ranking of a particular show goes up. The fact is that some reality television stars earn a lot, and it may not be possible for you to guess until you have heard or read it about. In 2021, Jason Tartick launched a podcast named Trading Secrets in which he broke the stigma that people should not talk about money.
"Once a month, our goal is to do a reality TV series," the Bachelorette alum told revealed when the podcast was launched. "And we want to cover every single reality TV show out there to understand the differences — how are these people compensated? How have they been compensated after the show? Did they go back to work? Did they lose their job? How much did it cost to go on the show? Did it positively or negatively impact [you] … maybe you had to seek other expenses, such as therapy or things like that, and what is the cost of that? We want to uncover all that." Besides, Jason Tartick talked about his salary during the reality TV show and shared details on the salaries of many other stars after interviewing them. He claimed that he, Blake Horstmann, and Colton Underwood were given a salary of $100,000 per season in 2019 when the 23rd season of The Bachelor was run. More details are given below.
Big Brother
Davies was competing on the 19th season of Big Brother. In July 2021, she said that he was being given $1000 per week. She was basically in the jury house to film the whole season. She got paid the entire 13-week stipend.
Bachelor in Paradise
In May 2021, Dean Unglert revealed important details about his salary. He said that ABC had offered him $400 for one day's work on Bachelor in Paradise. He was too excited knowing it and decided to accept the offer. He was like wow, what a deal. $400 for a day means $12,000 for 30 days. It is simply one of the best deals. He then began discussing things with his friends and they were also excited.
The Bachelor
In 2019, the makers were looking for the leads for the 23rd season. They then contacted Tartick, Blake Horstmann, and Colton Underwood and offered them $100,000. Afterward, Tartick revealed things on his podcast in 2021. Besides, Unglert said that he was offered $75,000 the previous year. Arie Luyendyk Jr. was finally the lead character of the 22nd season. On the other hand, Underwood led the 23rd season.
The Challenge
It is worth mentioning that the stars of this competition series have always tried to hide information on their salaries. The show was aired on MTV, and it was once confirmed that rookies are making $1,000 per week and returning players who are not top vets are making something from $3,000 to $5,000. Besides, Elite stars like Cara Maria Sorbello, CT Tamburello, and Johnny Bananas Devenanzio made nearly $80,000 for making an appearance on the show on the first day.
Ex on the Beach
Davies once said that when she decided to join Ex on the Beach after Big Brother, she had come to know how to negotiate the price. She revealed that her stipend was $4,500 and probably made $17,000 from this show. They wanted her to return and offered her a handsome weekly amount.
Survivor
In 2018, Johnny Fairplay made a claim about Survivor. He said that the first person who is eliminated from the show gets $3,500. He also said that jury members are given $40,000, the final two get $100,000 and the winner brings home nearly $1 million. He further said that every player on the show was offered a guaranteed $25,000 along with the standard of $10,000 for making an appearance at the reunion.
Teen Mom
Adam Lind once shared on social media that his ex Chelsea Houska made $250,000 for the sixth season of Teen Mom. He revealed these things in 2016, adding that their daughter, Aubree, was given $50,000 for an appearance.Colton UnderwoodColton Underwood