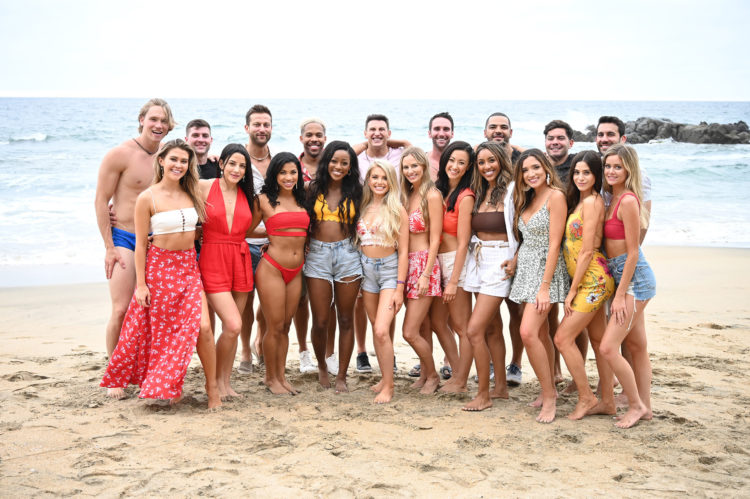 The much anticipated season six of "Bachelor in Paradise" finally premiered last month. It retains Chris Harrison as the main host and has also incorporated celebrities from the past seasons as well as new faces. The show takes place in Playa Escondida resort in Mexico where broken hearts from the previous seasons will attempt to find love once again by trying out new relationships. Consequently, the drama will be the highlight of the show with new relationships expected to form, rivalries in the name of love and to the unfortunate ones more heartbreak will be served. According to Harrison, "Bachelor in Paradise" season 6 is expected to be the best; it will push you to the edge of your seats. The show will consist of great celebrities, but some have established themselves as fan favorites in past seasons. Some of the big stars that you will have the pleasure of watching on the show according to The List, include the following:
1. John Paul Jones
Jon Paul is the classy but funny character that appeared in "The Bachelorette" season 15. He is best remembered for his insistence on being called by his full name. The hotshot was amongst the unrelenting suitors that pursued the then bachelorette, Hannah Brown. He failed miserably and has returned on season 6 to try his luck at getting love one last time. According to his profile in Fandom, John Paul Jones is a professional financial analyst. He lives in Maryland and has come looking for love. He has a weird day-dreaming behavior which was probably one of the reasons he blew his shot with Hannah. He loves traveling, deep-thinking about the meaning of life, and will never decline a glass of champagne. With the show already in progress, there are reports that the hotshot is already wreaking havoc. He violently exploded at fellow celebrity Derek Peth on account of Tayshia Adams in a recent case.
2. Derek Peth
Derek Peth is another tremendous hot shot featuring in "Bachelors in Paradise" season 6. The celebrity has in the past featured twice in the series making his first appearance on season 12 of "The Bachelorette" where despite becoming a fans' favorite, Derek was eliminated early. Since he did not find the love he came searching for, Derek went on to make an appearance in the season 4 of the "Bachelors in Paradise," and this time his game was right. He won the season and also swept Taylor Nolan off her feet. Their relationship was, however, not successful; thus, the hotshot is back looking for more. He found himself in a love triangle with Demi Burnett and her girlfriend. According to Cinema Blend, Demi dumped Derek choosing to stick with her girlfriend, and after another confrontation with John, he left the show. Derek was born in Waverly, Iowa on December 6, 1987. He is a professional commercial banker, but like everyone else in the show, he is up for some love. He currently lives and works in New York.
3. Blake Horstmann
Blake is another star making an appearance in "Bachelor in Paradise" season 6. The single guy established himself as a Bachelor Nation fan's favorite when he appeared on "The Bachelorette," Becca Kufrin edition. He finished up the show as the runner-up and is expected to do well in the current show. However, the star has been much of a player in the months before the show. He is alleged to have been in romantic engagements with several women who are expected to also feature in the show such as Tayshia Adams, Kristina Schulman, Hannah Godwin, and Caelynn Miller-Keyes. As such, his life on the show is bound to be very complicated. According to Fandom, the hotshot was born on April 22, 1989, in Bailey, Colorado. Blake is currently a sales representative by profession and fancies a swing dance. Blake did well in the past editions of the show, and the fans can expect him to excel.
4. Dean Unglert
Dean Unglert has become a household name in Bachelor Nation since he has been on the show in three different seasons. His quest for love has never ended and has seen him in the current season of the show. He first competed in the season 13 of "The Bachelorette" where he won Rachael Lindsay's love but was eliminated just after introducing his lover to his parents. He later appeared on season 4 of "Bachelor in Paradise" which was highlighted by his ugly love triangle with Danielle Lombard and Kristina Schulman. He never found love prompting him to return on "The Bachelor Winter Games." He luckily fell in love with Lesley Murphy, but like his other love quests, it was unsuccessful. They broke up after a short time. Consequently, the hotshot is back with a bang ready for more love, hoping it lasts this time. Dean was born in Venice, California on April 17, 1991, where he grew up. He currently works as a Startup recruiter.
5. Mike Johnson
Mike Johnson is also featuring in the current Bachelor series show. He is a Bachelor Nation Fan's darling, and many are vouching for him to be the next season's "Bachelor." Should he sail through, he would be the first black Bachelor of the series. Mike Johnson first appeared on "The Bachelorette" season 15, and for the most of the season, he emerged as the frontrunner in the quest to win over Hannah Brown. Against the expectations of many, Brown broke his heart, claiming it was the hardest goodbye she ever had to say. After Mike recovered from the heartbreak, he went to give love another shot with the hope of getting it right this time around. He has failed again and was eliminated in the last rose ceremony. Mike Johnson is a retired vet and Portfolio Manager by profession who enjoys visiting trampoline parks and Krav Maga. He is well-traveled, having visited over thirty countries during his time in the military. Mike describes himself as a wild city boy who loves fun.