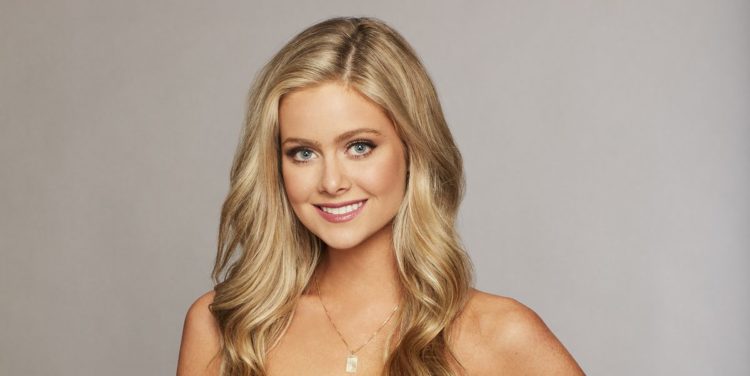 2019 is here with us, and we are back with another favorite season of The Bachelor. In this series, a group of women is trying to win the heart of a single piece of toast, a man. Hannah Godwin is a favorite and leading actress in this series. She is a 24-year old and self-described content creator from Birmingham. Hannah attended the University of Montevallo where she graduated in the year 2017 with Bachelors in Business, Marketing, Management, and Related Support Services. After graduating, she first worked in social media and marketing for various clothing brands. From her Instagram page which presently has over 566,000 active followers is filled with images from several gigs. She also runs a blog about beauty and fashion on her website. Here are 10 things you possibly need to know about this girl.
1. She Considered Herself an Ugly Duckling
Hannah may be a model currently, but she did not stand out when she was growing up. She says that she had braces until like the tenth grade, zero clues regarding makeup, darker hair, and had only partaken in MySpace photo shoots with her friends. She thanks God that these photos got erased alongside her MySpace account. Hannah admits that most of her high school peers are possibly shocked that she does modeling presently. She is extremely grateful for the number of years she blended in way more than she stood out. She acknowledges that that was really the key to growing who she was. Although she is incredibly thankful that most customers like her face for jobs now, honestly having a few years to grow a person's personality and how they treat other people is much more rewarding.
2. She Contested for the Title of Miss Alabama, USA
In 2018, Hannah Godwin contested for the title of Miss Alabama USA where she lost out to Hannah Brown. Just like Hannah Godwin, Hannah Brown is a contestant on Colton Underwood's season. However, she did well in this contest as she was the runner's up.
3. Hannah is an Influencer
Godwin attended photography school and primarily majored in Business Marketing. Aside from this, she is a model. Through her own ways, she was able to integrate the marketing, photography as well as modeling into a single job, being an influencer. From her social media pages, you will understand that she influences a lot of followers.
4. She Runs a Website Blog
Hannah loves writing and presently has her own website. This website serves both as a portfolio and blog. From this blog, you can read all of the insights that Godwin possesses about her beauty advice, her lifestyle, and fashion advice. The website is known as www.hannahgodwin.net.
5. She Has One Of The Coolest Job In The World
In addition to managing her various social media pages, she is currently the media manager of Soca Clothing. She has worked with Soca Clothing for more than a year now. You may be wondering how she manages all these stuff, but she is more than able to coordinate her flat lay designs and photo shoots among several other responsibilities.
6. She Turned 24 Recently
Hannah Godwin was born on 4th February 1995. She turned twenty-four on the 4th of February this year. It is essential to note that she celebrated this year's birthday in New York.
7. Hannah Godwin is a supermodel
Behind or in front of the cameras, Hannah is not shy at all. Up to date, she has modeled for clothing brands that range from Forever 21 to Mumu. Indeed, this 'queen' is always stunning that she always seems like she is modeling.
8. She at one time dated Chris Strandburg
It is alleged that Hannah briefly dated former bachelor from 'The Bachelorette,' Chris Strandburg. The two briefly dated in early 2018 and have remained 'good friends' according to the US Weekly.
9. Her Best Pet
Just like most of us, Hannah also has a pet. She owns a 'sassy' cat named Marleigh as her favorite pet. Besides, she loves dogs as well as they are Colton's passion.
10. Hannah is a Foodie
Hannah Godwin sees herself as a foodie and enjoys glamping, also known as glamorous camping. Although she is a foodie, seafood is not among her favorites.
If you need to know much more about Hannah Godwin, especially her acting career, watch the current season of The Bachelor.
Tell us what's wrong with this post? How could we improve it? :)
Let us improve this post!