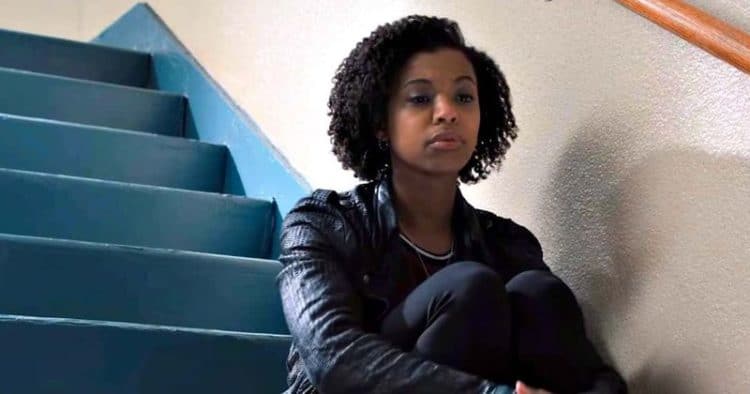 You'd think one of the hardest things a person would have to face when getting into the acting business is the sheer difficulty that comes with getting noticed, but there are other obstacles as well. Grace Saif might have thought that she'd landed the role of a lifetime when she was able to get on 13 Reasons Why since the show has been quite a hit on Netflix despite a bit of controversy. But it would appear that a few fans have made the experience a bit of a nightmare since her character is seen to be less than trustworthy and as a result some people seem to be directing their hatred for the character at the actress that's been bringing the character to life. There are days when you have to wonder how in the world some people lose their grip on reality so easily and assume that the characters they see on TV are real, or even have the nerve to blame an actor for the things that they say and do as just another character on a show.
Here are a few things about Grace you might not have known yet.
10. She's been bullied by fans for her part on 13 Reasons Why.
It would seem that since joining up with the show Grace has been subjected to a less than warm reception by a lot of fans according to Sam Prance of Pop Buzz. Unfortunately this has more to do with her character than anything and Grace is catching the backlash from fans that can't seem to tell reality from fiction, which is too common among fans. Thankfully her costars have been sticking up for her regularly.
9. Grace is pretty new to the scene so far.
She's not a total newbie but she's far from being a veteran actor really since she's only been in the game for a handful of years and likely has a lot more to learn. If she can push through the backlash that was experienced from her character then she should be alright since she's got the skills she needs to keep moving forward.
8. She deleted her Instagram.
This is how bad the backlash was when it really got going. It's easy to say that something needs to be done about overzealous fans but at the same time it's hard to know what to do since most of them are keyboard cowboys and internet toughs that would likely shrink away in fear if they had to confront someone personally without a few miles between them.
7. Grace is in her 20s at this time.
As of now she's young enough to have a long ways to go when it comes to her career, but she's old enough to have enough life experience and maturity to look at the haters and simply brush them off, we hope. At the very least she has cast members that are willing to stick up for her and help out when the fans get a bit unruly and say things that are best aimed at the walls of their parents' basement.
6. She's also a social media personality.
This seems to be a very trendy and popular thing to do these days since being online is something that a lot of us can state is a very common thing in our day to day business. But being an online personality tends to mean that it's more than just a job, it becomes a responsibility to one's fans as well.
5. Grace is still active on Twitter.
This is kind of surprising since Instagram can obviously be a place where people get brutal, but too often Twitter seems like a place where opinion storms can happen in the blink of an eye and a person can be buried under whatever kind of press their detractors decide to bring against them.
4. She is an educated woman.
Grace is a very well-rounded individual as she has paid her dues as far as getting through school and educating herself so that she has something to fall back on should she ever need it.
3. There's not a lot of information on her family.
Normally I would say that this is likely because she's still fairly new but this could also be to keep her family from suffering any of the backlash that's been coming her way. It'd be a cowardly move to attack someone's family but it has happened in the past.
2. As of right now her net worth is around $100,000.
This seems like it's where it should be since despite having acted in a couple of other shows she's still building a reputation and is bound to see her net worth increase eventually.
1. It's understandable why there's not a wealth of information on her at the moment.
To be honest it almost seems like she's laying low a bit to really gauge how things are going to go following the backlash she's already received.
Sometimes fans are a bit TOO invested in a show.