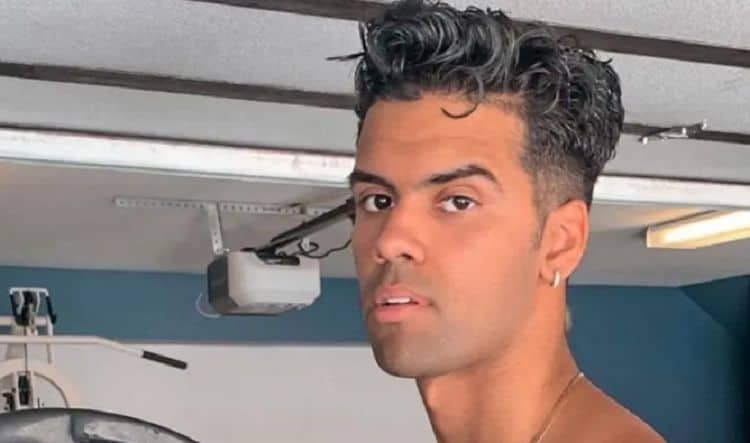 Have you heard of Nate Wyatt? He is one of those guys that's kind of everywhere, but not too many people know him by name yet. He's not quite a household name, but we have a feeling that's exactly what he will be before much longer. He's an actor and a musician, and he's working hard on creating a career that will span decades and receive many accolades. In case you don't know him, it's time to become familiar with the guy who has been working so hard on his music career.
1. He's From Ohio
Born and raised right there in Cincinnati. He spent his entire childhood living here, going to school here, and dreaming of one day becoming a famous musician here. He's a man who has his whole life ahead of him, but he refuses to slow down until he has made it.
2. He's Young
Nate Wyatt is still very young. He was born on March 28, 1997. He probably has no memory of last century, and that makes him a true 2000s baby. He grew up with cell phones and with social media, and he probably doesn't have a clue what it's like to grow up without your entire life on the internet day in and day out for everyone to see.
3. He Didn't Have a Traditional Upbringing
Growing up in Ohio, he was not raised in a traditional manner. He did not live with his mother and father. In fact, very little is known about his father. Rather, he lived with his brother, his mom, and his grandmother. We don't know where his dad is, but we know that his mom and grandmother worked hard to ensure he had what he needed and wanted growing up.
4. He's Athletic
Don't let his artistic nature fool you. He is a young man with varied interests. He also loves to play sports. He grew up playing football in high school, and he was quite good. He had a good reputation on the team, and it's one he's proud of.
5. He Turned Down a Huge Opportunity
Following high school, he had a chance to spend his time in college playing football. However, he made the decision to turn down the opportunity to play college football to spend time working on his music. He wasn't ready to give up his dream, and playing football at the University of Cincinnati was not what he thought would make his dreams come true.
6. He's A Reality Show Competitor
When you're looking to make it in the music industry these days, you do what you can to make sure you're noticed. One way to ensure you get noticed is to take part in a reality show competition in which you get to showcase your talents. He tried out for and made it to the top 30 of a show called "Boy Band," but he didn't make it any further than that. He was removed from the show on the very first episode.
7. He's a Ladies Man
He calls himself a ladies man, and he's not ashamed of his player ways. He is readily able to admit that he is a man who likes to do things his own way, but he also admits that he has a way with the ladies as a result of his ability to sing, his ability to play sports so well, and his good looks.
8. He's Close to His Mom
He might be a ladies man, but there is one lady in his life that he is always going to consider his number one, and that is his mother. His mother is a woman who is happy with him, who his able to give him what he needs, and who is able to spend as much quality time with him as she enjoys. These two take salsa dancing lessons together, and we cannot think of anything sweeter.
9. He's a Big TikTok Star
There's nothing but love for this guy on the social media app, and that's because he has a huge following. He is known for his huge social media following, and people cannot wait until he posts new videos of himself. He always makes them smile, and he doesn't even have to do anything in his videos to make this happen.
10. He's Got a Great Pet Peeve
What we love about him is that despite the fact that he is only 23, he has a pet peeve that really does resonate with the rest of us who are so much older. He cannot stand when people are lazy. He likes people who work hard and make things happen. While we aren't saying we have a problem with people being lazy from time to time when they're overwhelmed and burnt out, people who are lazy in general are a problem.
Tell us what's wrong with this post? How could we improve it? :)
Let us improve this post!