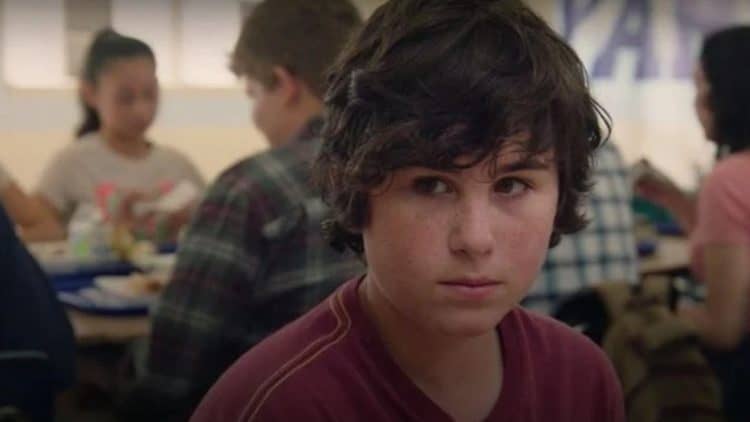 Most 17-year-old's are busy thinking about things like prom and graduation, but Taj Cross has a whole different set of things to think about. As a young and up and coming actor, Taj's name has been buzzing since he made his first on screen appearance in 2019. After gaining lots of attention for his role in the Hulu series Pen15, he kept the ball rolling by earning a part on the new TV series Young Rock. Despite not having as much as experience as some of the show's other cast members, Taj has had absolutely no problem holding his own. Not only is Taj excited about what the future has in store for him, but his fans are looking forward to going along for the journey. Here are 10 things you didn't know about Taj Cross.
1. He Used To Be Really Into Sports
Taj's life may be all about acting now, but there was a time when sports was the thing that had most of his attention. While talking to Pop Culturalist, he said "I was all about sports; I played three sports every day…I ran, like, so much that my heel crumbled into a million pieces." He continued, "I was forced to wear a boot, so I couldn't run or do anything for about a year and a half. "
2. He Likes To Paint
Taj really loves what he does, but he also likes exploring new hobbies and interests. Painting is one of the things he enjoys doing in his free time and he has found that it's a great way for him to express himself. Sadly, we weren't able to find any images of his work.
3. He's A Big Heath Ledger Fan
Since he is just 17-years-old, Taj hasn't really been around long enough to remember all of the work Health Ledger did. Still, the late actor has heavily influenced Taj and his career. After seeing The Dark Knight, Taj found himself feeling really inspired by Ledger's work.
4. He Auditioned For The Show Kidding
Even though Taj just made his first on screen appearance in 2019, he had actually been auditioning for a while before that. He told Celebrity Haute Spot, "After auditioning for about a year, I screen tested for Jim Kerry's son in the show "Kidding". I lost the role to another great actor, but that made me realize how far I could really go."
5. He Likes Hanging Out At The Beach
Sure, there are a lot of things about Taj's life that are completely different from other kids his age, but sometimes he just enjoys being able to be a 'regular' teenager. When the weather is nice he loves hanging out at the beach with his friends and simply relaxing.
6. He Loves Gossip Girl
Taj may be too young to have seen Gossip Girl when it was actually on the air, but thanks to streaming he has been able to discover the now classic show. While talking to Pop Cultaralist he revealed that there was a point in time where he watched the whole series in just a week.
7. He Wants To Play Someone Who Is The Complete Opposite Of Him
Most actors have a dream role they would love to get the chance to play some day. In many cases, that role is a very specific character. For Taj, however, his ultimate dream role is to play a character who is very different from him so he really have the experience of getting into character.
8. He Has Diverse Taste In Music
Taj is a big music fan and he loves listening to all sorts of different kinds of artists. From punk rock to hip-hop he loves it all and some people may be surprised to know that MF Doom is one of his favorite rappers. MF Doom was a well-known underground rapper who sadly passed away in 2021.
9. He Didn't Initially Understand The Title Of Pen15
If you're a millennial, you probably remember the middle school days when secretly writing pen15 was a sneaky way of being inappropriate. Taj is a little too young to know about those days though. During an interview with Vulkan Magazine he said,
When I first saw it, I actually didn't understand it. I finally understood it when I was going out for my last audition for it. I was studying my script and I took a look at the lines and peaked at the title and instead of the word PEN15 that I've been reading it this whole time, the "P" "E" "N" "1" "5" just formed into the word "penis". So I'm super confused for five seconds…I was thinking "Did they send me the wrong audition, am I going out for something I don't know about?" Then I just realized it was just a teenage joke that's really funny.
10. Hamilton Is The Only Musical He's Seen
Taj isn't the kind of actor who grew up watching endless hours of musicals at local theaters. In fact, he told Pop Culturalist that Hamilton is the only musical he's ever seen. Most people would agree that if you have to start somewhere, Hamilton is the perfect place to start.