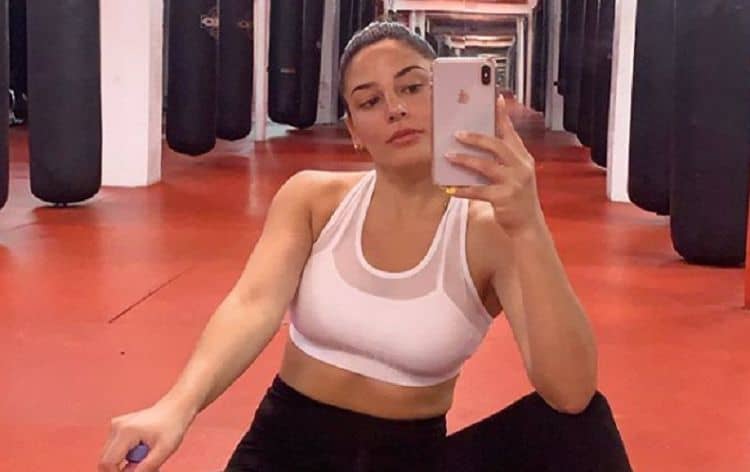 Bibiana Julian first hit our screens in the 22nd season of The Bachelor. Despite quickly becoming a fan favorite, she failed to make it past the half-way point before getting eliminated from the show. Fortunately, fans didn't have long to wait to see her again, and she returned to our screens in February 2018 in The Bachelor Winter Games, the winter counterpart to Bachelor in Paradise. Again, Julian failed to appeal to the resident bachelors as much she did the audience, feeling the boot in week 4. Her appearance on the fifth season of Bachelor in Paradise in August 2018 proved even less successful, with Julian only managing to scrape through to week 2 before getting her marching orders. Clearly not one to take rejection lying down, Julian will be trying her luck with the franchise once again this summer, when she returns in August 2019 with season 6 of Bachelor in Paradise. Whether she'll fare any better than on previous occasions, only time will tell. To find out more about the popular star before her return, keep reading.
1. She was voted "America's Sexiest Cheerleader"
Before she became a reality TV fixture, Julian spent her time building triangles and doing backflips as a cheerleader for the Miami Dolphins. Apparently, she was just as appreciated for her looks as she was her chants, and in 2006, she won the accolade of being named FHM Magazine's Sexiest Cheerleader. "I hope our dedicated fans are happy to have America's Sexiest Cheerleader on their sidelines," Julian said of her victory, before continuing to give a thumbs-up to the rest of the squad. "I think if any of our girls were in the contest, they'd have won. It's a Dolphin thing." Julian might not have taken home a trophy for her win, but she did get some nice publicity thanks to the 5-page photo spread FHM dedicated to her in its January 2007 edition.
2. She loves to travel
If you can't find Julian trying to find love on some reality TV show or another, you'll probably find her indulging her wanderlust in some far-flung region of the globe. Julian loves to share her travels with her fans, regularly updating her Instagram page with pictures of the many varied and exotic places she's visited. From what we can see, Greece, Colombia, Turks & Caicos, and Mexico all seem to have featured on her itinerary at some point or another.
3. She's an executive assistant
As we know, Julian spent the early part of her career as a cheerleader. Despite having an innate talent for the sport (not only was she voted America's Sexiest Cheerleader, she also won the title of Rookie of the Year in 2006 before going on to co-captain the Miami Dolphin's squad), Julian has now retired her pom-poms in favor of an executive assistant position at MTV Miami. The move from the field to the office was probably for the best — as Julian has since revealed, she may have cheered the team on, but secretly she hated the games, and counts football as her least favorite sport.
4. She has a tattoo
If you're any kind of fan of either reality TV or Julian herself, you'll have noticed she's got a passion for body art. So far, she's managed to limit herself to just the 2 tattoos: three interlocking hearts with her sister's initials on her left wrist, and an anchor on her right wrist.
5. Her spirit animal is a free orca
If Julian could be any animal in the world, she'd choose an orca. "I'd love to live in the ocean and they move around, plus they keep their fam tight," she revealed. Her least favorite animal (or at the least the one she's most scared of)? Sharks.
6. She was rumored to be dating Peter Kraus
In December 2018, Julian and Peter Kraus, the runner-up on Rachel Lindsay's season of The Bachelorette, were rumored to be dating after being seen together at a Miami Heat basketball game. "Peter and Bibiana have been friends for a while now through the Bachelor franchise, but most recently started hanging out alone," a source told E! News. "There is definitely a romantic connection there and they are casually dating."
7. She's easily provoked
If there's one thing we learned from Peter Kraus' and Bibiana Julian's rumored affair, it's that you can't diss Julian and expect to get away with it. After Kraus shot down rumors of a relationship (claiming instead they'd struck up a casual acquaintance after meeting at a charity auction and had gone to the basketball game as "just friends"), Julian took to Twitter to set the record straight. "Charity event" — you mean staying at my place for 4 days during the busiest week in Miami and leaving without saying good bye or thank you?" she ranted.
8. She loves to dance
Unsurprisingly given her background as a cheerleader, Julian loves to dance. "Love dancing. Don't even need to go out to dance!" she's revealed. Whether or not she brings out the old pom-poms to spice up her performances, who knows.
9. She believes reality TV is the way to true love
Cynics might question whether real relationships can develop on reality TV, but Julian is a firm believer in the format's ability to find true, lasting love. Pointing to her experience on Winter Games, she explained her opinion to Elite Daily. "I think for me, I left obviously early, but even experiencing Winter Games I thought there and the connections I made with people I thought, this is real," she shared. "This is your fairytale love story. They just provide a platform for people to meet."
10. She's set to reunite with some old favorites
On June 17, 2019, Good Morning America revealed the first 7 contestants that will be hitting our screens in August in the 6th season of Bachelor in Paradise. The remaining participants were later named during the première of ABC's Grand Hotel. Joining Julian as part of the show's line up will be some familiar faces from the past, including event designer Annaliese Puccini from The Bachelor season 22, beauty queen Caelynn Miller-Keys from The Bachelor season 23, sales director Chris Bukowski for The Bachelorette season 8, and professional NFL player Clay Habor from The Bachelorette season 14.
Tell us what's wrong with this post? How could we improve it? :)
Let us improve this post!