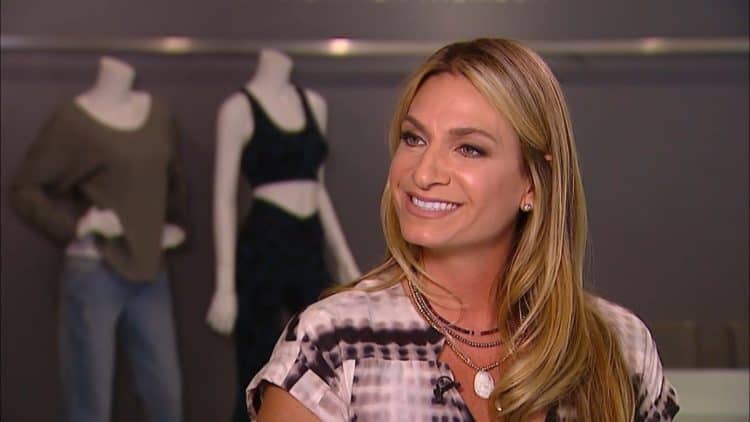 Heather Thomson is a little bit of everything, but reality television star might be what she's known best for. She's part of the Real Housewives of New York City franchise, and it's left her with many fans, with some people who'd rather not see her return (it's par for the course when you become part of a show like this one), and some people who just cheer her on no matter what she does in life. She's a force with which to be reckoned, and she's not looking to stop anytime in the near future. As her feud with a fellow housewife heats up, fans want to know more about Heather.
1. She's a Podcaster
Thomson spends a lot of her time focused on her podcast. It's called "In My Heart," and it's all about how she feels and what she thinks about the most delicate and most interesting things in life. She is not shy about sharing her opinion about any of it, and it's something that really works for her in this industry.
2. She's A Co-Founder
Beyond Fresh is the name of the business she co-founded. It's a business that belongs in the organic supplements industry. She works tirelessly to ensure that people are aware of all the superfood approaches and the science-based approaches to their good health and their way of life.
3. She's Worked With Many Famous Brands
Before she decided to found her own brands, she was a woman who wore many hats. She was Design Director for Diddy's Sean John brand. She worked for Calvin Klein. She also did a lot of creative directing in her time that allowed her to work with famous stars like Jennifer Lopez. She even worked alongside Beyonce at one point in her career.
4. She's a Designer
In 2008, she was tired of working for other brands when she had a concept for her own in mind. She began her own brand and launched her design career that year. She was all about shapewear and making sure things would work for women. She is in the international sector as a designer, and it's been a game-changer for both herself and the shapewear industry.
5. She's Fierce
Heather Thomson is a woman with ideas. However, she's a lot more than just a woman with ideas. She's a woman with ideas who makes those ideas into something so much more – she turns them into reality. She's not looking to sit back while other people dream and dream alongside them. She's looking to move forward 10 steps at a time to make things happen.
6. She's in Her 50s
Thomson was born on April 17, 1970. She currently resides in New York City with her husband and their kids. Their son is Jax and their daughter is Ella Rae. She and her husband, Jonathan Schindler, have been married since 2003. When their son Jax was born, he was born with a liver disease called biliary artesia. He needed a liver transplant at the age of six months. He's been dealing with his health his entire life, but his mom calls him strong and healthy, and that he is an overcomer each and every day of his life.
7. She and her Co-Stars Were Happy She Left
When she walked away from filming the show during season seven, it turns out she wasn't the only one happy she walked away. None of the other housewives seemed to happy with her at the moment, though it is unclear why so many of them disliked her. Some called her a Karen. Some accused her of not being kind to her co-stars (remember when she told Ramona Singer that she liked her old face better?). At the end of the day, it was a mutual decision.
8. She's An Adventurer
She and her family spend their time going on adventures. They like to be outdoors, they like to visit other countries where they can hike and climb mountains, and they like to look for peace and happiness in their lives. They are a very close family, and she frequently posts photos of them together being very active.
9. She's All About Health
It's not just her own brands, either. She's a firm believer that you cannot be good on the outside until you are good on the inside, and we cannot disagree with her. She's always looking for ways to help her followers boost their immune systems and work on themselves, and she's a great follow on social media.
10. She Has a Lot of Fans
It's been a while since she was on reality television, but that doesn't mean anyone stopped following her. She has almost 200k followers on Instagram alone. It seems her fans love to keep up with her family, and they love to keep up with her health advice.
Tell us what's wrong with this post? How could we improve it? :)
Let us improve this post!