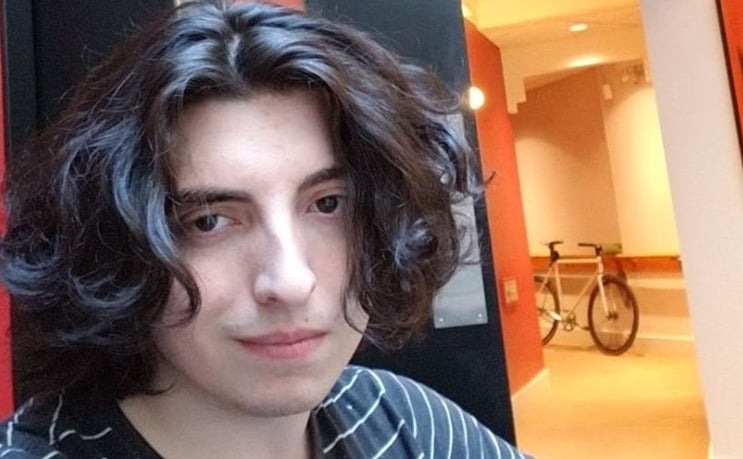 If you are a fan of "Last Kids on Earth," then you must also be a fan of Nick Wolfhard. He is mainly a voice actor for the animations. He was born in Canada in 1997 and started exploring his ability to act at an early age. He loved watching movies and wanted to be an actor one day. He is flexible enough to fit any character, and this makes the producers set their eyes on him for significant roles in plays. He was not social during his childhood and barely had friends, but that has changed in adulthood. Nick now even advises kids with few friends go and look for more; then again, it is about quality, not quantity. Get to know more about Nick by checking these facts about him.
1. Why He took the role of Jack Sullivan
On the "Last Kids on Earth," Nick takes the part of Jack Sullivan. In an interview, he says that he took the role of Jack because they share a lot in their childhood. Jack is a nerd, just like him. At some point, Jack is lonely and wants to build a family and Nick can relate that with him. Nick's family is also busy doing their tasks, and hence he has to hang out with friends just like Jack.
2. He was an introvert while in middle school
The role that Nick plays of a lonely kid goes hand in hand with his childhood. He was an introvert while young. While in middle school, Nick did not like hanging around with anyone. He enjoyed his own company and was content with it. However, Nick started appreciating the importance of friends when he was about to graduate; hence, he started hanging out with more people. Nick claims that he is still an introvert but not as much as he was when he was young.
3. He has a net worth of $1.1 million
According to Celebs Money, Nick has a net worth of $1.1 million. He receives a reasonable payment as a voice actor and is paid depending on the word count of the script that he is narrating. The pay sometimes goes to $3,000 per audiobook, translating to a higher value if he concentrates on many audiobooks. Apart from being a voice actor, he has a well-furnished studio and high-quality essentials. He opened the studio with the support of Finn, his younger brother, who is also an actor.
4. He has a Jewish, German and French ancestry
Nick was born in Canada but is of mixed-race ancestry since his paternal family is of a German, French and Jewish descent. His father, Eric, is a famous screenwriter and a researcher focused on aboriginal land claims. There is not much information about his mother, Mary Jolivet except that the acting talent is from her side since his brother Finn is also an actor. His aunt was a silent actress too.
5. He is single
Being a celebrity is one way of having people eyeing on you, but with Nick, it seems he is not into finding love using his fame. According to Celeb Couples, Nick is not dating currently. He is also not showing any signs of looking for a partner as at now. He seems to be concentrating on acting or might be his introverted personality is stopping him from making any progress in his love life. There are also no records of his past relationships so the guy might be secretive too.
6. He has a massive following on social media
Nick is a celebrity and beloved by many fans as noticeable on his social media platforms. He has 351k followers on Instagram. Most of his posts on Instagram are updates of his acting career. He has 68.2k followers on Twitter, where he states in his profile that he is working on more stuff.
7. He wrote his song in "Last Kids on Earth."
Nick contributed significantly to the success of "Last Kids on Earth" by going an extra mile to compose a song. He recorded the song several times taking nearly the whole year since Netflix was always reviewing it and telling him to make changes. Nick took his time and came up with the final song that worked very well in the play. Nick says that the animators are very talented since they made use of the song to come up with a fantastic sequence for the film.
8. He can change his voice to that of a kid without straining
Nick is a teenager with a deeper voice, but luckily, he can sound like a kid without much of a struggle. The ability to adapt his voice to either that of a child or an adult works well for him in transitioning between roles. However, he had to work at it because he was only able to achieve this after going through several auditions that had different requirements for him.
9. He was taped for two roles in the "Last Kids on Earth."
Nick finally took the part of Jack in the play, but he was to take two characters. He was to take the role of Jack and that of Jack's friend, Dirk. During the auditions, they recorded him for both characters, and Nick was okay in both. He felt that he was equal for the task but preferred to take the role of Jack. The production team finally decided that he takes the part of Jack.
10. His love for pet animals
When it comes to pets, Nick has both a dog and a cat. The dog is named Rosie, and he has not provided the name of the cat. The cat has a thick fur that Nick finds weird compared to that of other cats. When at home, he takes time to play with the pets and sometimes shares their pictures on Instagram.