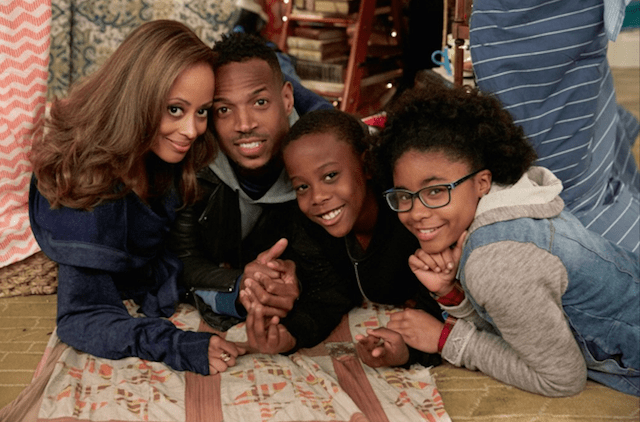 American actress Essence Atkins is a veteran in the entertainment industry that is best known for her role as Dee Dee Thorne in the popular series "Half & Half" that ran from 2002-2006. She's been around for a while and has amassed 54 credits in her amazing portfolio. The lovely 45 year old has an impressive collection of acting jobs to her credit, but there is much more about her that fans would like to hear about. Here are five things about Essence Atkins that you probably didn't know.
1. Essence Atkins is a native of Brooklyn
She was born on February 7, 1972 in Brooklyn, New York. Her parents are Sandy Nelson and Jeffrey Atkins. The petite actress has that great attitude that is common in New Yorkers. She has the intestinal fortitude to get ahead in life and that is precisely what she has done. Her impressive acting portfolio serves as all the evidence we need to understand clearly that she is a go-getter with plenty of spunk and drive.
2. She started her career as a teen
Fans who have recently tuned in to the work of Essence may not be familiar with her career in the early days. She got her start in television as a guest star on the then popular NBC sitcom, "The Cosby Show," in 1986. She went on to appear in a variety of TV series including "Family Matters."
3. Atkins used an online dating service to meet her husband
Even celebrities make good use of dating sites. She was a member of Match.com and it was on this site that she first became acquainted with Jaime Mendez. The Puerto Rican born Mendez was a collegiate team player. They first met on Valentines Day, 2008 and were married in September of 2009. The couple have since divorced.
4. She was nearly 40 when she gave birth
Essence delivered her first child with then husband, Jaime Mendez, at the age of 39. Waiting until later in life is becoming more common, particularly for busy professionals who do not have time to dedicate to raising children until their careers are firmly established. Varro Blair Mendez was born on December 25, 2011.
5. Essence is working on new film and television projects
Atkins hasn't slowed down in her career one tiny bit. She is still working on multiple new projects that we will be watching in the very near future. She is cast in the role of Ashley Wayne in the upcoming television series written, directed and produced by Marlon Wayans. Wayans will take the lead role in the 2017 series "Marlon." Atkins has secured a recurring role in the new show that is set to premiere this fall. In addition, She appears in the 2017 TV series "The Great Indoors" as Denise. To add to this, she is starring in the new film short "Solstice Ranch" as Lola Solstice. The film is in the pre-production phase of development. She will appear as Camille in the TV movie "You Can't Hurry Love," which has been completed. Finally, you'll see her play the character Nadine in the 2017/II film "Illicit."