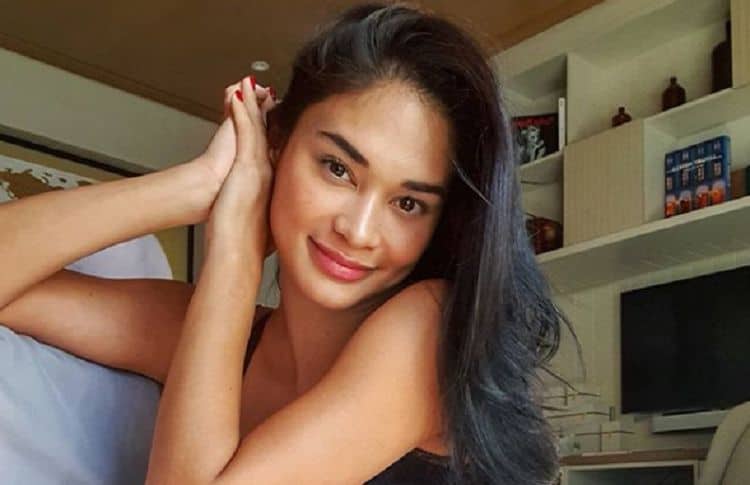 Pia Wurtzbach is so beautiful that her face is impossible to forget. The 30-year-old model has made her presence known all over the world thanks to her participation in well-known beauty pages. In 2015, Pia was crowned Miss Universe after the akward moment where Steve Harvey accidentally announced the wrong winner. Over the years, she has leveraged her good looks to help her get other opportunities with the entertainment industry. Since 2003, she has gotten quite a few acting credits. Through her acting, she's been able to prove that she's much more than just her looks. Keep reading for 10 things you didn't know about Pia Wurtzbach.
1. She Went To Culinary School
If you were under the impression that Pia is all beauty and no brains, it's time to think again. Pia has never been the type of person who has tried to rely solely on her looks to get ahead. She also took her education very seriously. She attended Centre for Asian Culinary Studies in San Juan. Initially, she dod't know anything about cooking, but she eventually went on to win several awards in school.
2. Family Is Everything To Her
Even though Pia has had lots of success, she hasn't forgotten where she comes from. Her family has kept her grounded through the years. She has a very close relationship with her mother and sister. Sadly, Pia's father passed away in 2013. However, many of the lessons her dad taught her about business are still with her today.
3. She Wants To Inspire Others
Pia doesn't want to be known just for her good looks. Instead, she hopes that people will take her voice seriously and she hopes to inspire the younger generation. She says, "What makes me happy is when somebody comes up to me and says, 'you know, you really inspired and thank you for changing my life.' Those are the comments that I really love…"
4. She Loves To Travel
Pia isn't the type of person who likes to be still for long periods of time. She is always on the go and loves to travel all over the world. Fortunately, she's in a line of work that is perfect for someone who enjoys visiting new places. Some of the places she's visited over the years include Brazil, Indonesia, and the United States.
5. She's A Big Supporter Of The LGBT Community
After winning the Miss Universe pageant, Pia made it a point to support causes that she's very passionate about. One of those causes is LGBT rights – especially in her home country of the Philippines. She told Time Magazine, "I myself owe a lot to the LGBTQ community, many of whom are my closest friends. Without their accepting attitudes toward my own flaws and struggles, I would not be where I am today."
6. She's Really Big On Skincare
Many people will tell you that the secret to their good looks is a good and consistent skincare routine. Pia is no exception. She takes great pride in her skin and even more pride in the way she takes care of it. During an interview, she said, "If there's one thing that I never break, it's that promise to take care of my skin. I started early and I take skincare very seriously."
7. She Never Misses A Day Of Work
There are lots of people who see the fact that Pia gets paid to be beautiful, and automatically don't take her seriously. However, Pia deserves all the respect. Not only is she very intentional about her work, but she's incredibly dedicated too. She says, "I'm proud to say that I've never missed a day of work. I've never been absent. I always show up, no matter how sick I am, no matter how tired I am."
8. She Speaks Several Languages
Pia's looks certainly aren't the only thing she has to offer the world. She's actually a great example of what happens when beauty and brains come together. Pia has successfully studied and learned several languages. She can speak English, Cebuano, Tagalog fluently. She can also speak a bit of German.
9. She Hopes To Leave A Legacy
Pia is proud of all of the things she's accomplished so far, but she hopes that all of her work will not be in vain. She wants to leave behind a strong legacy and says that continues to impact people in a positive way. She told Mega, "I want my voice to be heard. I want to feel and to know that my opinions matter and my voice matters. What I have to say matters to someone. I don't want to be just like another person in this world who lived and never really made a mark. I want to be remembered."
10. She's In A Relationship
Thanks to her good looks and charming personality, Pia has had no shortage of people who were interested in dating her. However, it looks like she's off the market. She and her boyfriend, Jeremy Jauncey, have recently opened up about their relationship and they seem to be very happy together.
Tell us what's wrong with this post? How could we improve it? :)
Let us improve this post!