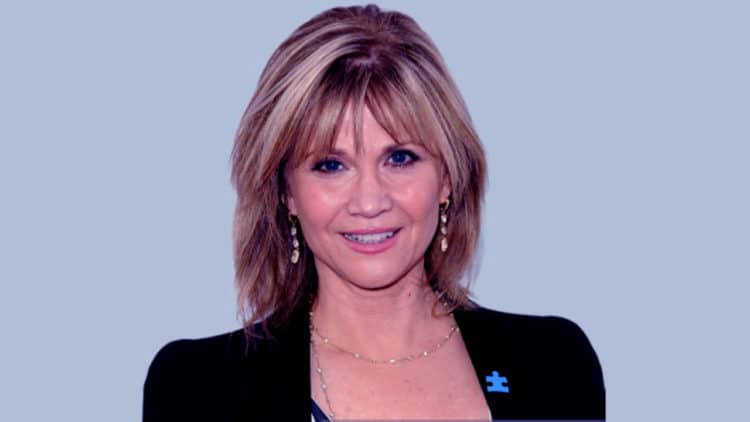 One could say this comes as a shock, or it could be a reminder that those people we've looked up to and enjoyed on-screen will one day be gone. Markie Post was by far one of the favorite actresses of her time and one role that quite a few people will remember her for is as Christine Sullivan on Night Court. The amusing thing about her career is that she was an accomplished actress before Night Court even came along, and had starred in a number of movies and shows that a lot of people might not even remember. But for one reason or another, her role on the show managed to strike a chord with a lot of people who would eventually think of Night Court every time they saw her. some might think that this is kind of sad or even disrespectful, but the fact is that a lot of actors have a breakout role that will end up defining their career, while others will be known for many different roles throughout the years. To state that she lived a life worth remembering is definitely fair.
It's still hard to lose people in any manner since the idea of not being able to see them any longer is depressing to many people. But one way to look at it is that these individuals helped to shape our lives in one way or another, and through their time in the entertainment industry they brought a great deal of joy and laughter to quite a few people. Remembering Markie for one show wouldn't be a tragedy since not only did she become a season regular on Night Court and one of its more endearing cast members, but she ended up balancing out the cast in a way that makes it easy to say that she was needed on the show and earned her place within the first few episodes of her arrival.
The cause of Markie's passing was cancer, as she was diagnosed almost four years ago and had been fighting against ever since. The big C has been a condition that man people have dreaded hearing about since while there are plenty that have survived, the fight to do so has usually been long and quite taxing, meaning the affected have never been quite the same. As most people know, Markie isn't the only one that was taken by cancer in recent years, as Chadwick Boseman succumbed to cancer when few even knew he'd been afflicted. John Hurt, Aretha Franklin, and David Bowie are just a few other examples of celebrities that have succumbed to cancer in the last several years. If there's any more proof needed that celebrities can suffer and become afflicted with the same illnesses and diseases that the average person is subject to, this would be it. Too many people tend to think that because one has fame and money that they have few if any real-world problems. Of course, those that think this might also be living with their ears and eyes taped close since money and fame don't keep a person from enduring the world as it is and everything that goes with it.
In other words, being a celebrity doesn't make a person immune to life. To her own credit, Markie did keep working after being diagnosed, and it's likely that she had to slow down a bit at times in order to keep from overwhelming herself. As many that have dealt with cancer, or cancer patients can attest, this condition can go a number of ways and a person can have their good days and their bad days, but many understand that being diagnosed with cancer isn't a one hundred percent death sentence, but it's not something that can be ignored either. There's a great deal of respect to be had for Markie for working while no doubt having to go through the pain and uncertainty of this condition, and it goes without saying that she was likely a much stronger woman than people gave her credit for at times.
Remembering her through the many roles she played and the humor she brought to the screen on so many occasions will be a thing of ease since while Night Court will no doubt be one of the main influences that people remember, her role in Something About Mary will remain firmly rooted in memory as well. Granted, it's more because of the reaction to Ben Stiller's character when he zipped his man bits, but it's still a fond memory in which she managed to be part of a humorous situation. There are many people that might remember her from a number of different shows and movies, and it's fair to say we'll all remember her differently thanks to the many roles she took on. Rest in peace ma'am, you'll be missed.
Tell us what's wrong with this post? How could we improve it? :)
Let us improve this post!