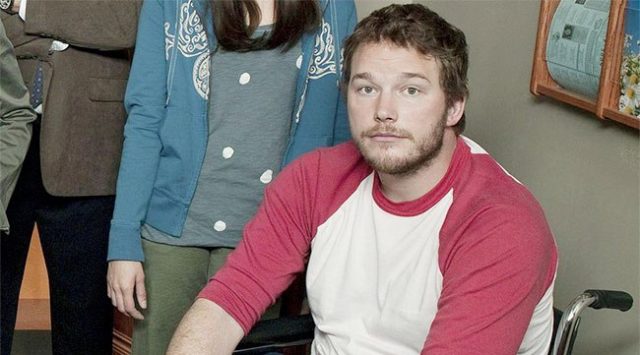 Technically Chris Pratt has been around Hollywood since 2000. And yes, he even had a small recurring role on The OC in the 2006-2007 season as Ché. But Pratt really didn't get going until Parks and Recreation which he started working on in 2009. And his character Andy Dwyer really didn't rise to prominence until midway through the second season. What was his breakout year? 2014. That's the year Guardians of the Galaxy came out and Pratt would go on to become Hollywood Elite. He'd then make films like Jurassic World and Passengers solidifying his movie star status. Now Pratt will be in the upcoming Guardians of the Galaxy Vol. 2, Avengers: Infinity War, and Jurassic World 2.
Add to that the announcement that Pratt is getting a Hollywood star on the walk of fame on April 21st and you've got one of the hottest actors in all the world. While I happen to like Chris Pratt (it's hard not to) isn't this a little premature? Technically the guy's been a movie star for 3 years and he's already getting a star on the walk of fame? I think that even Chris Pratt himself would agree that this seems a little strange. Will he eventually reach walk of fame star status?
I think that's inevitable but to to give him one now seems awfully early. Thoughts?
Exclusive: Chris @prattprattpratt will be honored with a star on the Hollywood #WalkOfFame on April 21 | Via @Wofstargirl pic.twitter.com/qbgQ5JhaXo

— Variety (@Variety) April 11, 2017