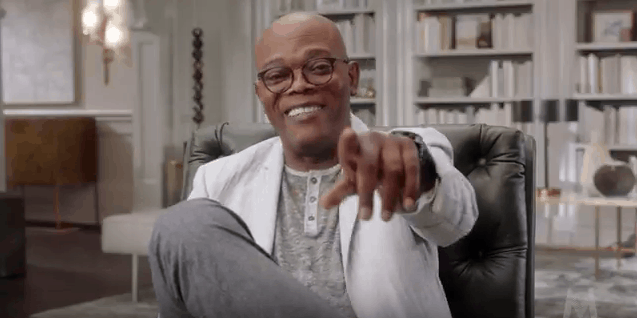 Wow. That's really all I can say at the moment is, WOW. Being able to learn from Samuel L. Jackson in his upcoming MasterClass seems like it would be a dream for any up and coming actor that might want a few tips and pointers on how to perfect their craft. If anyone could teach about how to put enough emotion or attitude into a role then it would be this man. He's had his fair share of stinkers but he's also had so many triumphs that the fact that he's an Oscar nominee and not a winner seems like a crime that needs to be remedied quickly.
This class could be a serious boost for anyone that's really trying to break into acting or just wants to brush up on their technique and needs a little help. After all Jackson is the man, he's one of the greatest actors that Hollywood has ever produced and has become an icon that no one can deny is simply that awesome. As a teacher it seems like he might be a bit rough around the edges at times but it also seems like he'd be the guy you would want to go to when you actually needed help and an honest opinion.
For instance when he makes mention of how a student or aspiring actor shouldn't say what their character wouldn't do in an audition, he's very right about how they wouldn't do it because they wouldn't be getting hired. It's straight to the point with no nonsense and without any dissembling. He's going to be the type of teacher that will give it to you straight and not pull any punches when it comes time to critique your style. The man has been there and done that for years so it's imperative to actually listen to what he has to say and take it not as gospel but as the words and advice of a seasoned actor and someone that's been around the block enough times to actually own a bit of real estate so to speak.
In other words he knows what he's doing so it would be a good idea to listen up and learn. Questions are always a good idea at least and he seems to understand this and embrace it. After all if you can't ask questions then the potential for learning goes way down and the point of the class becomes kind of moot. This looks as though Jackson is going to embrace the teaching aspect of acting and really come through on his attempt to show people just what is expected of actors and what it means to deliver when asked to do so.
Acting is a job. It's a fun job for some but it's still a job. At the end of the day there's going to be a hundred more individuals trying to vie for your spot and dethrone you so as to make their way to the top. The trick is to learn how to be your best and allow others to flourish as well in the attempt to make it to big time where most actors dream of being.
Learning from one of the best is just an amazing perk of this class.