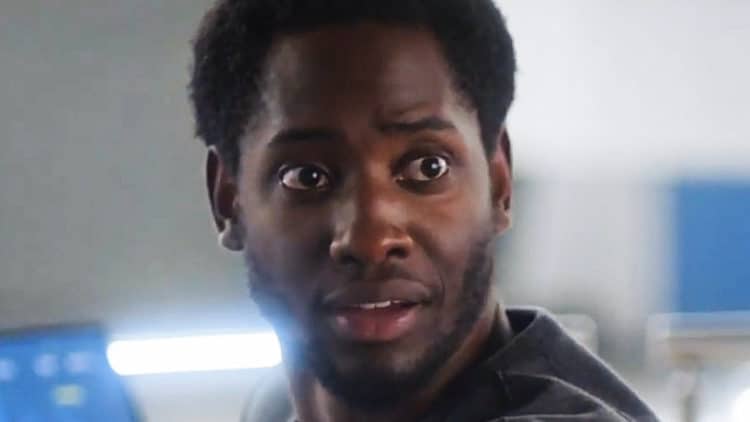 Brandon McKnight has been working tirelessly for the last several years. He has appeared in several popular series and it looks like his big break has finally come. After joining the cast of The Flash in 2019, it was announced that Brandon was being upgraded to a series regular the following year. Those who have seen Brandon's work would agree that the promotion is well-deserved and his work in the series doesn't disappoint. Even though he's been in the industry for more than five years, in some ways he's just getting started and we expect to see a lot more from him in the future. Keep reading to learn 10 things you didn't know about Brandon McKnight.
1. He Is Canadian
Brandon was born and raised in Canada although his family is originally from Jamaica. Throughout his career he has appeared in a combination of Canadian and American productions. We weren't able to find any information to determine where Brandon lives today.
2. He Is In A Relationship
In addition to things going well in his professional life, Brandon's personal life has also been flying high. Brandon is in a relationship with a woman named Celeste Bruno. Her Instagram bio reveals that New York and Los Angeles are her "second homes" although it doesn't appear that she has any connection to the entertainment industry. The couple celebrated their four year anniversary in February 2021.
3. He Has Behind-The-Scenes Experience
The majority of Brandon's time in the entertainment industry has been focused on acting, but that isn't the only thing he's done. He made his debut as a producer in 2014 with a short film called Left Behind. It's unclear whether he plans to do more behind-the-scenes work in the future.
4. He Is A Formally Trained Actor
Brandon has put a lot of time and energy into honing his acting skills. In 2018, he completed the CBC Actors Conservatory program at the Canadian Film Centre. As part of the program, he portrayed a character named Dwayne in a short film project.
5. He Loves Fashion
From what we can tell, Brandon doesn't have a background in modeling, but he certainly has a great sense of style. His clothing gives him another way to express his creative side and he enjoys putting outfits together. Whether he has an event to attend or he's simply having a chill day, you can bet that Brandon is going to coordinate.
6. Fans Had Mixed Reviews About Him Becoming A Series Regular
When news broke that Brandon would be joining The Flash as a series regular, the response among fans was very interesting. While some people were excited to see more of his characters, others felt that he was being forced into the show and they didn't understand why. In a Reddit thread discussing his addition, a user named Sir__Will said, "I hope his character improves a bit. Nothing against the actor, the potential is there, and I hope by that point he'll calm down a little and fit in better."
7. He Likes To Stay Low-Key
Now that Brandon's career is growing, there are even more opportunities for him to be in the spotlight. However, he doesn't seem to be that interested in being inundated with attention. So far, Brandon has been very private about his personal life and he likes to keep all of the focus on his work. As his career continues to grow, this may change.
8. He Was In The Shape Of Water
Brandon may not have the longest acting resume just yet, but he already has some very impressive credits. His first film appearance was in the 2017 movie The Shape of Water which ended up being nominated for an Academy Award. At the rate he's been going lately, there will likely be even more successful projects added to his resume in the next few years.
9. He Is All About Good Vibes
The path to becoming a professional actor isn't easy and there are a lot of people who simply don't make it. Despite the ups and downs, however, Brandon has always managed to keep moving forward. He likes to keep an optimistic attitude and he enjoys spreading that positivity to others.
10. He Loves Interacting With Fans
Thanks to his time on The Flash, Brandon's fan base has grown exponentially and he is thankful for all of the people who have shown him love and support. He enjoys getting the chance to connect with his fans on social media and it's very common to see him liking Instagram comments and responding to people's kind words.