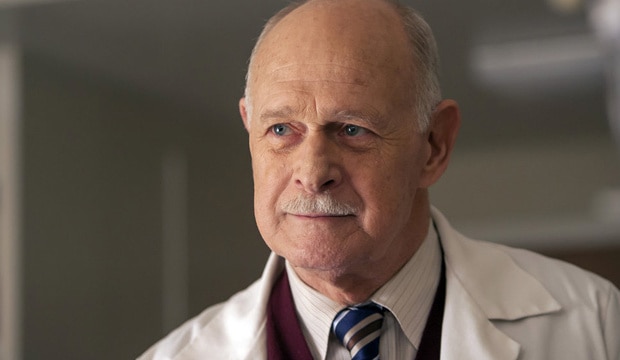 Gerald McRaney has been a fixture in the entertainment industry for more than 50 years. When he first began his professional acting career, he did a few film roles before moving over to TV. Since hitting the small screen, Gerald has had a very successful career that includes dozens of appearances in successful shows. Despite now being in his early 70s, Gerald still has the ability to reach all kinds of viewers and has no plans of slowing down any time soon. His most recent role in the new TV series Filthy Rich has given him the chance to show a different side of his acting skills and reach a new audience Keep reading for 10 things you didn't know about Gerald McRaney.
1. He Worked With An Organization To Combat Drug Abuse
Throughout his career, Gerald has used his platform to do more than just keep people entertained. He was a founding board member for The Entertainment Industries Council for a Drug-Free Society. During an interview he said, "The stated mission at the time was simply to use the influence of the entertainment industry to do an accurate portrayal of drug and alcohol abuse. We all admit that we're not trying to censor anybody. If you're going to show someone having five drinks just before they get into a car, point out that they're not going to be A.J. Foyt at this point. If someone's going to smoke dope, point out the detriments of that. You know, don't just have people casually using this stuff with no consequence."
2. He's A Mississippi Native
Gerald was born and raised in Mississippi and he is very proud of his southern roots. He even attended the University of Mississippi. However, Gerald decided to relocate to Los Angeles when he began working towards his acting goals. Over the years, he worked to lose his southern accent to make himself more marketable.
3. He Started Acting After A Knee Injury
Gerald isn't the kind of person who knew he wanted to act when he was still in diapers. Instead, acting is something he fell into by accident. He started acting during high school after suffering a knee injury while playing football. At the time, the injury probably seemed like the end of the world but it turned out to be one of the best things that ever happened to him.
4. He's Married To Delta Burke
Gerald has been married to actress Delta Burke since 1989. The two met while she was guest starring on Simon & Simon and it didn't take long for them to hit it off. Delta is best-known for her role on the popular series, Designing Women. The couple doesn't have any children together although Gerald has children from a previous marriage.
5. He Supports The NRA
Although Gerald supported democratic presidential candidates for many years, he eventually realized that his conservative views are more closely aligned with the republican party. One of those views pertains to gun rights. Gerald is a strong supporter of the National Rifle Association (NRA) and has appeared in several commercials for the organization.
6. He Likes Doing Guest Roles
For many TV actors, the goal is always to land recurring and main roles. But Gerald has officially reached a point in his career where he is happy with doing guest roles. He said, "From an artistic point of view, this is what acting is all about. This is the kind of acting I've always wanted to do. I like mixing things up. I like putting on different characters from time to time."
7. He Had Lung Cancer
Gerald has been an avid smoker for many years and his habits eventually caught up with him. In 2004, he was diagnosed with stage one lung cancer and had to undergo surgery to have a tumor removed. The incident was certainly a wake up called for Gerald and caused him to have a deeper appreciation for his life and health.
8. He Auditioned To Play Luke Duke In The Dukes Of Hazzard
The Dukes of Hazzard was one of the most popular shows of the late 70s and early 80s and Gerald McRaney almost got the chance to be a part of it. He auditioned for the role of Luke Duke which ultimately went to Tom Wopat. Gerald had a minor part on an episode of the show in 1979.
9. His Brother Is An Actor
Gerald isn't the only person in the McRaney family with some serious acting chops. His brother, Buddy, had a brief acting career during the mid 90s but only made one on screen appearance. The brothers have a very close relationship and at one point were going on 5 mile walks together every day.
10. He Loves The Outdoors
Spending so many years in Hollywood hasn't changed Gerald from the humble southern gentleman he's always been. He still prefers the simple things in life and one of his favorite things to do is spend time outdoors. He loves to do things like go camping and fishing.
Tell us what's wrong with this post? How could we improve it? :)
Let us improve this post!