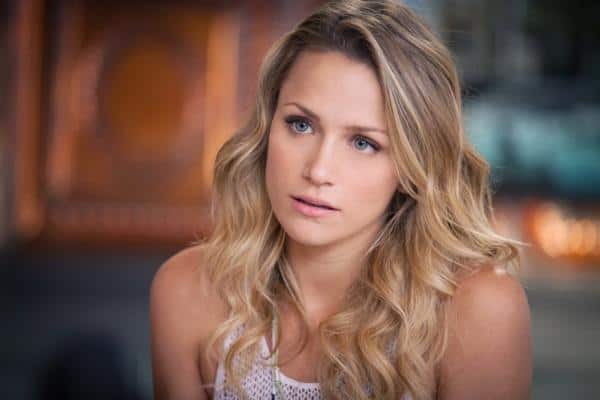 With the rise of social media, fans can now find out much more about their favorite actors than ever before. While this is great for providing insight into their personal lives, it often reveals some unsavory truths. Some actors, however, are so incredibly talented that learning more about them only shines light on their immense skillset. Such is the case with the highly popular Shantel VanSanten.
VanSanten has made a name for herself in both acting and modeling. She has appeared in productions like One Tree Hill, The Flash, and Shooter. Despite appearing in such popular shows, many fans know little about who she is as a person. For those who want to know more about this gifted performer, here are five of the most interesting facts about Shantel VanSanten.
5. She is Dutch and Norwegian
VanSanten may have been born and raised in the US, but her heritage is actually Dutch. Her ancestry is reportedly about three-quarters Dutch and one-quarter Norwegian. However, she was born in Minnesota and attended school in Texas. She went to an all-girls prep school before attending the Texas Christian University.
4. She started modeling in her teens
Anyone who has seen VanSanten perform will not be surprised by the fact that she has always been beautiful. However, fans may be surprised to learn that she started modeling professionally when she was only 15 years of age. She began her career by modeling with Page Parkes Management. While this can be a highly stressful pursuit for a teenager, she clearly had the talent, looks, and confidence to turn it into a highly lucrative career.
3. She is a highly successful model
VanSanten's years of modeling in her youth were not wasted. Although she is best known for her incredible acting work, she also has some impressive credits on her modeling resume. Some of the most notable publications she has modeled for include Teen Vogue and Seventeen. Luckily for her fans, she decided to pursue acting instead of sticking to modeling alone.
2. She has formed close friendships with her co-stars
Given the incredible amount of pressure faced by actors, it is no surprise that they do not always get along while filming. However, VanSanten has found lasting friendships with some of her co-stars. In particular, she is very close with One Tree Hill co-stars Robert Buckley and Bethany Joy Lenz. She was even present in the delivery room for the birth of Bethany's daughter.
1. She is a remarkable athlete
Everyone who has watched VanSanten's work knows that she is in incredible shape. However, many fans do not realize how athletic she is. She is highly skilled in a number of sports, including track and field, softball, football, and wakeboarding. In addition, she performed some of her own stunts for The Final Destination.
Final Thoughts
Shantel VanSanten is the type of star that people clamor to learn more about. Luckily, the deeper fans dig, the more incredible talent they find. In addition to her remarkable acting career, VanSanten has enjoyed great success as a model. Further, she is a considerable athlete, playing sports in her free time and doing stunts on set. Given her wide range of abilities and obvious charisma, fans have much to look forward to from this amazing performer.