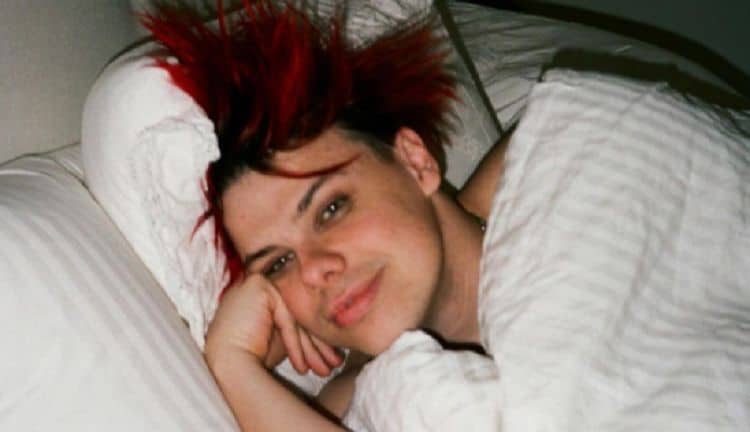 You may not have hard of Yungblud just yet, but with the way his career is going that's bound to change. The talented young singer has already earned millions of fans all over the world, and more and more people seem to be falling in love with his unique look and sound everyday. Born Dominic Harrison, Yungblud is originally from England. He has already released two full-length projects and there's no doubt that he has even more music on the way. Recently, Yungblud has been getting a lot of attention for his relationship with Jesse Jo Stark who is best friends with Bella Hadid. Keep reading for 10 things you didn't know about Yungblud.
1. He Went To Arts School
There are some people who may be under the impression that Yungblud just popped out of nowhere and started making music, but that couldn't be further from the truth. He was raised around music and has always loved rock and roll. He has also always been serious about pursuing his own creative passions. Yungblud attended Arts Educational Schools in London although he dropped out.
2. He Started His Career As An Actor
These days the world knows Yungblug best for his work as a musician, but he actually got his start doing acting. He made his on screen debut in 2015 in a TV series called Emmerdale. He then went on to appear in six episodes of Disney's The Lodge in 2016. Yungblood hasn't had any acting roles since.
3. He Has ADHD
Yungblud was diagnosed with ADHD when he was a kid, he hasn't let it hold him back from achieving the goals he set out for himself. During an interview with The Guardian Yungblud said, "I've got ADHD and I just have a million ideas a minute that just want to get out."
4. He Is A Strong Supporter Of Social Justice
Yungblud is a very outspoken person and he has been very intentional about using his platform to raise awareness to causes that are important to him. He has been an ally in the fight to end racism and he has also highlighted several other important causes such as mental health awareness.
5. He Grew Up In A Violent Home
Some people may look at Yungblud and assume he's living the dream, but life hasn't always been easy for him. He told People " I grew up in quite a violent home. My parents used to fight a lot and sometimes physically. And I was always loved by them, they always loved us but they used to fight each other."
6. He Doesn't Care About Making Hits
In the music industry, having a hit song is as good as gold. Yungblud, however, isn't interesting in making hits. Instead, he wants to make music that tells important stories and helps bring people together. Overall, he hopes to leave a lasting impact on the culture.
7. He Has Struggled With Thoughts Of Suicide
Even though Yungblud had friends when he was growing up, he also dealt with lots of bullying and often felt like he was out of place. When he was 13-years-old, he had his first experience with suicidal thoughts and he continued to struggle with them over the years.
8. He Has A Massive Social Media Following
Social media has become a very powerful tool in recent years and it's one that Yungblud has been able to use to his advantage. He is a very active social media user and has been able to build a large platform. On Instagram, he currently has 3.5 million followers. On YouTube, he has has more than 2.2 million subscribers.
9. He Loves Meeting Fans
There are quite a few celebrities who have expressed that interacting with fans can be overwhelming. However, Yungblud doesn't feel that way. He always looks forward to meeting with fans and told The Guardian, "I meet them after every show, and I don't do that for any other reason than to look them in the eyes and tell them: 'I am the same as you.'"
10. He Is A Big Michelle Obama Fan
Michelle Obama isn't a celebrity in the typical sense, but after her role as First Lady of the United States, she gained countless admirers both in an outside of the country. Yungblud is one of those people and he loves everything the former FLOTUS and everything she stands for. During his conversation with People, Yungblud went as to describe Mrs. Obama as "the most punk rock woman since Vivienne Westwood". He also added that he is Obama's "biggest fan".