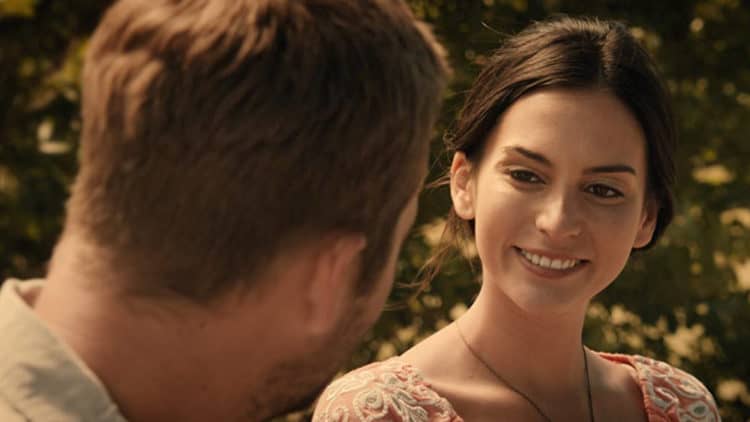 Some might find this hard to believe, but Genesis Rodriguez has been working in the entertainment industry for more than 25 years. Her talent and hard work have gotten her access to lots of opportunities and she is no stranger to any of our TV screens. She got her first big break in 2004 when she was cast in the TV series Prisionera and she has been on the rise ever since. Over the last few years, she has become most famous for her role in Big Hero 6: The Series. Genesis' ability to play a wide range of characters has carried her through the years and it will only continue to take your further. Keep reading to learn 10 things you didn't know about Genesis Rodriguez.
1. Her Parents Work In The Entertainment Industry
The fact that Genesis has always wanted to act isn't really much of a surprise. She was born to two parents who spent their careers in the spotlight. Her father, Jose Luis Rodriguez is a well-known Venezuelan actor and her mother spent several years working as a model.
2. She Was In A Video Game
Genesis always shines every time she steps in front of the camera, but that isn't the only place where she has put her talents to good use. She also has some voice acting experience and she was the voice of Honey Lemon in the 2019 video game Kingdom Hearts III.
3. She Loves Being Near The Water
When the weather is nice, Genesis loves being outside and taking in all the beauty that nature has to offer. She was born and raised in Miami which means she spent a lot of time hanging out by the beach and being near the water remains one of her favorite ways to spend her time off.
4. If She Wasn't Acting She'd Want To Be An Engineer
There's no denying the fact that acting is Genesis' calling, but she has taken some time to think about what she would be doing had she chosen another path. According to Celeb Riot she said, "If I could do anything, I'd be an engineer of some sort. I used to build robots."
5. She Ran The New York Marathon
Since Genesis likes to spend so much time by the water it's no surprise that she also likes to keep her body beach ready all year long. Exercise is a very important part of her routine and she likes to do a variety of workouts. In addition to pilates, she also enjoys running. In 2018, she ran the New York marathon to celebrate her father's double lung transplant.
6. She's Was An NBA Analyst
Although we haven't found any information to suggest that Genesis has ever played basketball herself, she is a big fan of the sport. She loves professional basketball and it goes without saying that she is a Miami Heat fan. At one point, she was even the Miami Heat analyst for GQ.
7. She Was In A Music Video
TV and film roles aren't the only time that Genesis has been on screen. She's also had the chance to become a video girl. In 2017, she appeared in the music video for Romeo Santos' song, "Héroe Favorito". To date, the song has gotten more than 262 million views on YouTube.
8. She Loves To Travel
Genesis has always been someone who likes to explore and go on adventures and traveling has provided the perfect way for her to do that. Genesis has gotten the opportunity to travel all over the world for business and for pleasure. She has visited lots of beautiful places including Norway, Italy, and Peru.
9. She Wants To Break Stereotypes
From very early on in her careern Genesis made it clear that she had no intentions on being stereotyped. She told Hombre 1, " I have a mission, and that mission is to break stereotypes for Latina women, and I do that by choosing very different movies, and I try to creep up on you. I really want to creep up on every genre, and try to do as many as I can. And I want to have a long career. That's my objective. I'm not trying to look for the Oscar. I'm trying to be working forever, and for everyone to know exactly who I am and what I'm going to deliver."
10. She Enjoys Going To Museums
As a creative person herself, Genesis has lots of appreciation for the arts. She especially loves the visual arts. In her free time, going to museums is one of her favorite things to do. She even has an entire highlights section on her Instagram profile dedicated to her museum visits.
Tell us what's wrong with this post? How could we improve it? :)
Let us improve this post!