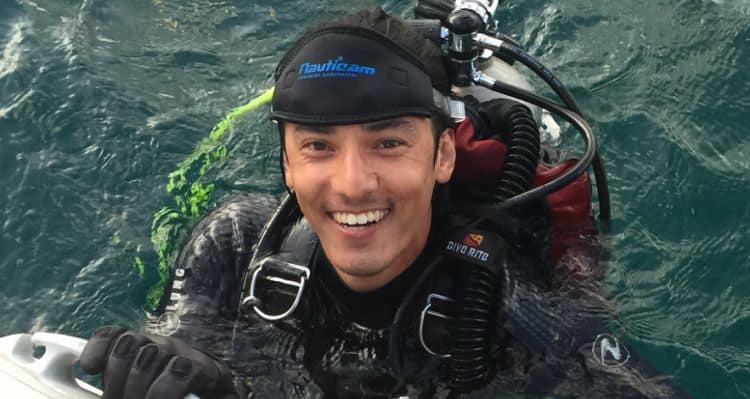 He's a filmmaker and a man who likes to produce things that win Emmy Awards. His name is Jeff Orlowski, and he's a talented guy. He's doing some new things that are bound to bring more attention to some of the biggest things in the world right now, and we are talking about social media, and that's why we thought we might take a few moments to get to know him more. He's a man who has it all going on for him, but he's also a man we don't know much about. Let's fix that problem right here and now.
1. He's Young
He's a man in his 30s. We don't know his exact date of birth, but he's 36 as of 2020. We imagine he was born in or around 1983. He's a young guy to have so much success in such a difficult industry, but it only goes to show how hard he works and how much he puts into what he does for work.
2. He's From New York
He's a guy from New York. He was born there. He was raised there. He went to school there. He's from the Staten Island area, and he spent a lot of time there looking forward to what the future would hold for him in the world of publication and media and everything else he loved.
3. He Went Through September 11 Closely
He was a senior in high school at Stuyvesant High School when the terrorist attack occurred on September 11, 2001. I, too, was a senior in high school when that happened. It was a dark moment for all people in the country, but it was especially dark for those in New York City who were so close to Ground Zero and all that happened that horrible day.
4. He Did Something Amazing
He was, at the time of the 9/11 attacks, the editor of the Spectator, his high school student newspaper. He spent some time following the attacks putting together a publication that was 24 pages long and had photos, stories, reflections, and so much more in it. That publication was included in the New York Times on November 20 of 2001 to almost 1 million people in New York as a free insert. What an accomplishment.
5. He Left NYC for California
He was only 18 when he traded his East Coast life for the West Coast. He graduated and took off to go to Stanford University, which is not an unheard of thing to do when you take into account what an amazing school that really is. He did well there, too.
6. He Had An Addiction
You might immediately wonder if it was alcohol or drugs or pornography or sex or something of that nature, but it was social media. During the 2016 election, Orlowski admitted that he was addicted to Facebook. He couldn't get off the social media app, and it was becoming a life problem for him. We have to add that we almost feel as if this is a major situation for so many people these days, and it should be considered a bonafide addiction.
7. His Addiction Led to A Thought
During the year following the 2016 election, he began working on a new film. All about social media and how we all spend too much time on it. It's called "Social Dilemma," and it's something that is now on Netflix. He learned through the documentary that he was horrified by the way that Facebook runs things and works, so he deleted his account. That's when he learned that Facebook didn't want to see people leave, so they used dirty tactics to get him back, including the time they sent him a photo of one of his exes to try and lure him back.
8. He Introduced a Concept
Well, he didn't introduce it himself. It existed, but he talks about it when no one else would want to talk about it. It's called the "Golden Handcuffs," and it's a term used for the people who work in the tech industry's biggest place (i.e. Silicon Valley) who also hate their jobs. It's a place where they don't talk about their hatred of work because they make so much money there is nowhere else for them to go and nothing else for them to do.
9. He's Not Happy With Social Media
He readily admits that he feels the social media networking platform is more dangerous to society than even things like climate change. This is a problem he feels is doing so much more harm than good, and we are inclined to agree.
10. This Was a Hard Documentary to Make
We imagine it was. No one wanted to talk to him about things that were going on in social media networking companies. He and his team had to find people who once worked for those companies who were comfortable speaking out, and he admits it was not an easy job to do that.