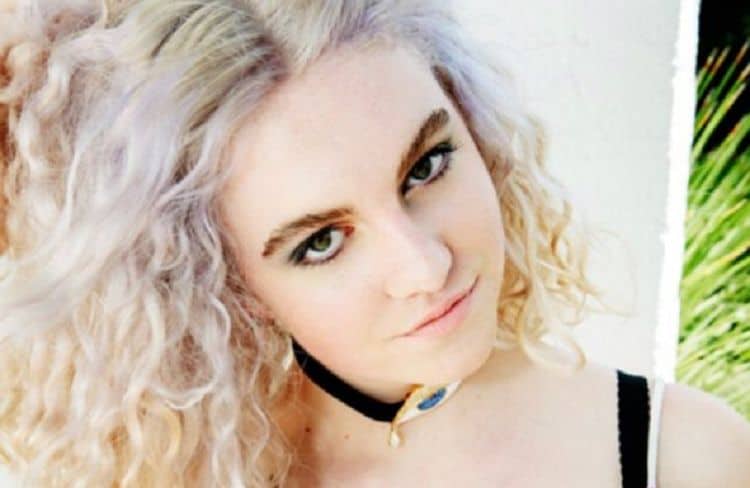 You may not be familiar with Zelda Barnz just yet, but that won't be the case for much younger. The talented young writer is on the bring of a life changing moment thanks to an upcoming TV series which she created alongside her father. The show, Generation, is a young adult drama set to air on HBO Max and fans are incredibly excited. The show is already drawing comparisons to another popular HBO series, Euphoria. Although Zelda is relatively new to the industry, her talent is on the level of someone who has been writing TV shows for decades. The future is already looking bright and there are a lot of people who are looking forward to watching Zelda's career grow. Here are 10 things you didn't know about Zelda Barnz.
1. Her Father Is A Director
Zelda was born and raised in close proximity to the entertainment industry. Her father, Daniel, is a director and writer who has worked with some very big names. One of his most notable projects was the 2014 movie, Cake, which starred Jennifer Aniston and Anna Kendrick.
2. She Got The Idea For Generation When She Was 15
To some, it may feel like Zelda just popped up out of nowhere, but in reality her big break has been a few years in the making. When she originally came up with the idea for Generation, she was only 15-years-old. With the help of her father, she was able to transform the idea into a tangible project.
3. She's Always Wanted To Be A Writer
Sometimes the best way of figuring out what you want to do is by learning what you don't want to do. That was essentially the case for Zelda. She told V Magazine, "I was always really bad at everything [except writing]. So I had a total identity crisis when I was eight years old, and just accepted [that I would] be a writer."
4. She Loves Being Outdoors
Even if you really love what you do for work, balance is important. Being outdoors is one of the ways Zelda is able to find that balance. Zelda enjoys getting outside and being able to take in some fresh air. She likes a variety of activities including biking, exploring, and hanging out near the water.
5. She's Not Really Into Social Media
Since Zelda is just a teenager, some people may have assumed that she also spends a ridiculous amount of time on social media. That doesn't appear to be the case. She isn't very active on social media and doesn't seem to have put much time into building her online presence. This could change, however, as the show gets closer to its release date.
6. She Will Be Attending Yale
In addition to having natural talent and plenty of creativity, Zelda is also going to have an ivy league education to add to her resume. Zelda will be attending Yale University as a member of the class of 2025. Her father also attended Yale. We weren't able to locate any information on what she will be majoring in.
7. She Loves Working With Her Dad
Most teenagers can't wait to get as far away from their parents as possible, but that doesn't seem to be the case for Zelda. Working with her father on Generation was a great experience and the two seemed to make a great team. They are both hoping that the show will be renewed for many seasons.
8. She Is Bisexual
LGBTQ youth is a main focus of Generation and it's also a community that is close to Zelda's heart. During an interview with The Girl Talk Mag she said, " I came out as bisexual when I was fifteen, just before we began developing Generation, and I was lucky enough to be raised by LGBT+ parents. Growing up in a liberal environment like that can make you forget that homophobia exists, but people in LA still use gay as an insult and call out slurs. Some of my favorite people in the world have made horribly offensive jokes, not realizing the potential impact of their words."
9. She Originally Wanted Generation To Be A Book
When Zelda initially thought of the idea for Generation, her goal was to turn it into a book. After bringing the idea to her father, however, the two decided that it would work as a series. As a TV show, the story is likely to reach more young people than it would've as a book.
10. She Has Some Advice For Other Young Writers
Zelda might be a newcomer, but she's already experienced enough to have some words of wisdom to pass on. While talking The Girl Talk Mag she said, "Be open to everything. New experiences, particularly the ones outside your comfort zone, will improve your writing. If there's something you've always wanted to try, just go for it."