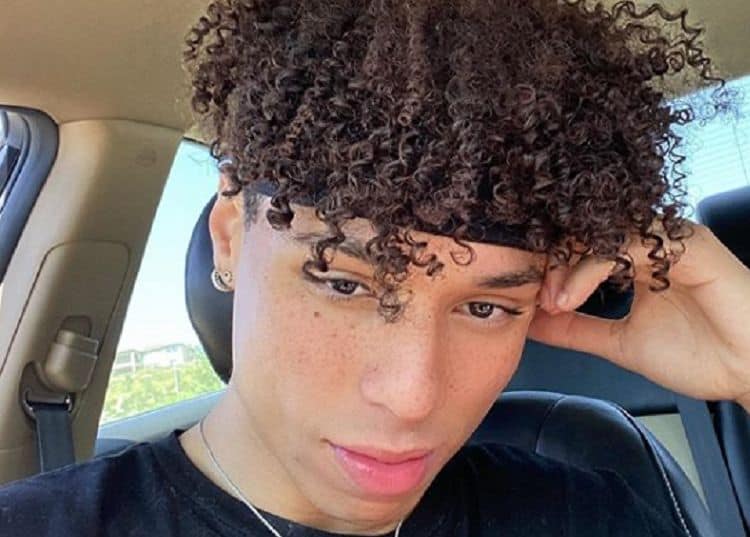 When it comes to being a social media star, Larray does it all. He's a gamer, he makes music, he's hilarious, and most of all he's unapologetically himself. Basically, no matter what kind of content you're into, Larray has a little something to offer you. With all of those things going for him, it's no surprise that he's built up such a large following across all of his social media platforms. Over the years, he has gained millions of followers, those numbers are only going to continue to climb. Now he's also getting ready to break into entrepreneurship and his possibilities will truly be endless. Keep reading for 10 things you didn't know about Larri Merritt AKA Larray.
1. You Can Book Him For Events
Larray isn't just interested in being popular on social media, he's also bringing his talents to the real world. If you're a fan of his work and would like to get a front row seat to see him in action, the good news is that you can book him for events. His prices aren't listed, but you should probably be prepared to blow a bag.
2. He's Signed To A Talent Agency
It's becoming more and more common for social media influencers to start signing to talent agencies. Whether you're a fan of influencer culture or not, the reality is that being really popular on social media is a legitimate business opportunity. Larray is signed to the United Talent Agency which is also home to several well-known influencers.
3. His Followers Inspired Him To Discuss His Sexuality More Openly
Larray is openly gay and he's very proud of who he is. However, being out on social media isn't always an easy thing to do. Larray says that it was actually his supporters who helped him become more comfortable talking about his sexuality. He says,"What made me start talking about being gay openly was getting messages from people saying I helped them come out to their parents – and the fact that me going online and being myself can help people be themselves is just everything I could ever want in my life."
4. He Has His Own Clothing Line
On top of being an influencer, Larray is also a an entrepreneur. He started his own clothing line called GirliesXO. The official website for the business hasn't launched yet, but he's already started marketing it on social media. The official GirliesXO Instagram account has over 71,000 followers.
5. His Father Passed Away
On Father's Day, Larray shared a few photos of him and his father with the caption "happy fathers day dad. i miss u'. Based on the caption and some of the comments, it was evident that Larray's father had passed away. However, since Larray has always been private about his personal life, there's no information on when his father passed.
6. He Was A Huge Miley Cyrus Fan
Most people would assume that Larray's name was simply inspired by his actual first name, Larri. But there's a little bit more too it than that. When he started his social media journey, his account was all about being a Miley Cyrus fan, and he chose the name Larray in honor of Miley's full name, Miley Ray.
7. He Has The Same Birthday As Selena Gomez
Do you know of any people who share the same birthday as you? If you do a Google search, you may find that you share a birthday with someone famous. Larray shares his birthday with one of the biggest names in pop music, Selena Gomez. However, despite the fact that they were both born on July 22, Selena is a few years older than Larray.
8. He Has Over A Dozen Siblings
In an interview with Awesomeness TV, Larray revealed that he had 13 siblings. He made a comment suggestions that most of the siblings are on his father's side, but he didn't specify whether or not his mom has any other children. It's unclear whether he has a close relationship with his siblings, but being close to 13 people definitely isn't an easy thing to do.
9. He's From California
Larray was born in Los Angeles and spent the first several years of his life living in South Central. He eventually went to go live with his father further outside of the city. Since Los Angeles is the place to be for all things entertainment, Larray is lucky that he was already in the area.
10. He Sharted On Himself In High School
We've all had to live through some pretty embarrassing moments, but Larray's most embarrassing moment might just be the worst of them all. During high school, he accidentally sharted on himself. If you're not familiar with the term, a shart is what you fart and poop at the same time.
Tell us what's wrong with this post? How could we improve it? :)
Let us improve this post!