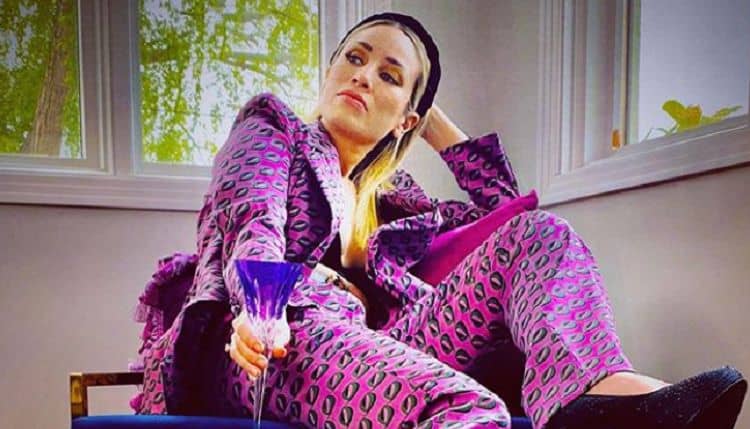 If you are a fan of reality television, then you have possibly already seen 'Texicanas'. This is a docuseries that follows the lives of a group of sophisticates in San Antonio, including their family, work, and social lives. There is a strong focus on the Mexican culture as San Antonio has one of the largest Latino populations in the United States. One of the leading cast members in the series is Mayra Farret. There are lots of things that people do not know about this woman, especially if you are not familiar with 'Texicanas'. Here are 10 interesting facts about Mayra Farret.
1. She Previously Worked in Finance
While living in Mexico, Farret attended boarding school and then college. Maya Farret then had an executive career in finance, which was encouraged by her mother who is an intelligent and academically successful woman. However, when she moved to the United States, she did not have a Green Card, which meant that she could not work. She decided to give up her executive career and to focus on running her household and family instead.
2. She Is a Wife and Mother
According to Distractify, Farret is happily married to Fernando Peralta, who is the Chief Financial Officer for the Santander Group. The couple has two young sons together. Farret devotes her time to her husband and children now that she no longer works in finance. Viewers of Texicanas will see Farret with her husband and children in many situations throughout the series.
3. Her Friends and Family Didn't Want Her to Appear in a Reality Television Series
When Mayra Farret first told her family that she was taking part in 'Texicanas', they were not happy about her decision. She then discovered that her friends in Mexico were also not happy. In an interview with La Revista Majura, Farret explained is that this was because reality television isn't a concept that Mexicans understand as they are not exposed to it in the same way as those who live in the United States.
4. She is a Yoga Instructor
Farret has made many big changes to her life since leaving Mexico. While she once worked in a high-pressure, stressful career in finance, she now has a much more relaxed approach to her work and lifestyle. In fact, her work as a yoga instructor involves a lot of meditation and helping others to relax.
5. She Has Made Some Good Investments
Working in the corporate world taught Farret the importance of financial independence. Although her husband is on a high salary and Farret gave up her career, she is not completely financially dependent on her husband. She has made some good investments in both property and stocks. This gives Farret her own income even though she is focusing on being a stay-at-home mother for now.
6. She is in an Ongoing Feud with a Fellow Cast Mate
Mayra Farret is in an ongoing feud with one of her fellow Texicanas castmates called Luz Oritz. Since the beginning of the reality series, almost every episode has featured the two women arguing. On some occasions, it has looked like they will draw a line in the sand, according to Bravo TV. However, the two women just can't seem to get along and it has caused tension between other cast members. When the cameras are turned off, the pair avoid spending time together whenever possible, although they share the same social circles so it is not always possible.
7. Farret is a Perfectionist
One of Mayra Farret's biggest personality traits is her perfectionism. This is something that she has described as both a positive and a negative aspect of her personality. On the one hand, it is being a perfectionist that drove her to succeed in her career and to strive to become the best mother possible to her children. On the other hand, her perfectionism has often led to conflict with people in her social circle. Also, she worries that she will inflict her perfectionism on her sons in a negative way.
8. She Loves to Entertain Friends and Family
Farret loves to have people round to her home as she is passionate about entertaining. In her luxurious abode, she has 10 tables and 60 chairs to accommodate the guests that she invites into her home. She also has linens in every color for every occasion, says Bravo TV. Farret has said that she has people over to celebrate every holiday. As she enjoys cooking, she almost always makes all the food herself.
9. She Took Flamenco Lessons as a Child
When growing up in Mexico, Mayra Farret took lessons in Flamenco dancing, which is a traditional Spanish style of dancing. She also enjoyed ballet lessons for 15 years of her childhood. Another of her childhood passions was gymnastics. She even competed as a gymnast on a national level, so she was clearly talented at this sport. All her training as a dancer and gymnast as a child may have influenced her decision to become a yoga instructor. It will certainly have helped her flexibility and suppleness that are needed to practice yoga.
10. She is Growing a Strong Social Media Following
Now that she is in the limelight as a cast member of a reality television series. Mayra Farret is growing a strong following on social media. On her Instagram account, Mayra Farret now has over 6,500 followers. Her posts show her love for her family as she usually posts photographs of herself with her husband or children, either at home or while attending events. Her passion for fashion is also clear as the reality star is wearing some amazing outfits in her photographs. Now that Farret is becoming more well known, it is likely that her social media following will continue to grow.
Tell us what's wrong with this post? How could we improve it? :)
Let us improve this post!