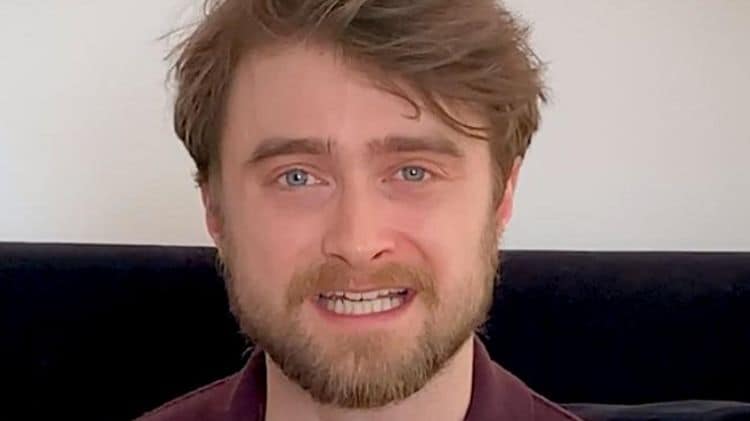 About the only thing better than an actor reading a story that they had something to do with would be the author reading it to people since it would be an extremely personal touch that would likely drive a lot of fans bonkers since it would be one of the ultimate treats in their eyes. Personally I don't think I'd want my favorite author to read one of his books since it's creepy enough reading a Stephen King story without having to hear him narrate. But in this case listening to Daniel Radcliffe telling the story in Rowlings' words would be something special indeed for those Potter fans that have an undying love for the Potterverse and love to get their hands on anything they can or listen to or watch anything they can in order to feel just a little closer to it. It's kind of interesting to think just how much each actor will be reading of the book since otherwise such an endeavor could take a while and possibly be stretched over the course of several days if not longer. Anyone that's read the series knows that it's all a matter of how fast you read and how much you can comprehend in one go-around as to how much you can get out of the story. A big failing, or rather just a downside of this is that a lot of people are likely going to miss part of the story since they're bound to be focusing on the fact that the actors are the ones reading. Oh yes, people still fawn over actors believe it or not.
It is kind of amazing to see how much the main actors of the Harry Potter movies have changed throughout the years and just who has gone on to further greatness and who has more or less stuck around show business in an attempt to do something. It's kind of debatable as to who's turned out as the greater actor when it comes to the kids that came up through the years since to be fair, Daniel Radcliffe appears to have been the busiest, showing up in more movies than several of the others, and Emma Watson showed up in one of the best movies of the past decade in the live action version of Beauty and the Beast. Brendan Higgins of Collider has an angle on what some of the others have been doing since the Potter movies. Radcliffe has shown up in a number of lesser-known movies, two of the most recent being Escape from Pretoria and Guns Akimbo. He's also eschewed his normal accent a few times to great effect as he does sound a bit different when he's speaking with an American dialect but he does still pull it off in a big way. Obviously he'll be reading in his usual dialect, which is bound to make the story sound a little more authentic and perhaps even a bit more impressive. That being said it's still a belief that people will simply be blown away by the fact that he's actually the one reading the story. It's kind of funny that Rupert Grint and Emma Watson weren't on this list of people to read since they were two of the most influential characters in the story, but perhaps they're too busy or just weren't interested.
In a way it's kind of amusing that a lot of people feel that Radcliffe is overrated and somehow allowed the Harry Potter fame to go to his head, when in reality he's moved on from the Potterverse in a big way and left it to those that are even now creating the prequels leading up to the epic match between Dumbledore and Grindelwald that people want to see so badly. A lot of folks are actually hoping to see another Harry Potter movie in the future, but while that's kind of up in the air and not decided there will be another Fantastic Beasts movie and beyond that, who knows. One thing is pretty clear, the Potterverse isn't going to just up and go away any time soon since there are plenty of stories that appear enticing enough to keep the fans entertained and the writers on their toes. As for Rowling, she's said in the past that she might be done with the books. Marguerite Reardon of CNet has something else to say about this. That doesn't mean the Harry Potter franchise is done and over with by any means, but it could mean that if we do see any other books coming out it will mean that Rowling just couldn't stay away from it like any writer that's become close to their story.
A lot of people have put a lot of effort into making Harry Potter one of the most popular franchises in the world, and to its credit it has inspired a great number of people throughout the industry. But hearing the story read from the guy that spent a good part of his life playing 'the boy that lived' is definitely a rare treat for the fans.