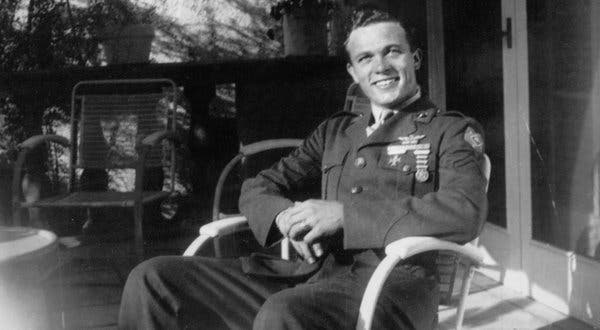 What you can make of Scotty Bowers, the apparent "Hollywood Hustler" is that he was a United States Marine at one time, a gas station attendant at one point, and a pimp for a good part of his life. That's quite the stretch really when one thinks about it, but Scotty made it work and from the accounts of many people he was simply a nice guy that was trying to show those that partook of his services a good time. Seth Rogen is apparently going to be penning the script to this and while some folks tend to think that Rogen is a good actor as well as writer, opinions do vary, and this story will no doubt be treated with a bit of respect, but it's still intriguing to think of what Rogen is going to do with it. This kind of feels like a story that might have needed telling a while back, and is almost bound to be something that might have missed its time. But the moment could easily come around again and this movie could be a big deal once it's finally done and released, though how accurate it might be is anyone's guess since the reality is that a movie that's based on a real person is bound to change in a big way since a part of the story might demand as much.
It sounds as though Bowers didn't bother to tell his story until he was well into his 80s, though a lot of people knew at least a piece of the tale that was his life, enough that they could tell their own experience or what they'd heard from someone else. The story was basically that Bowers was a pimp of the highest order when it came to Hollywood since he set up pretty much anyone that needed his services for just about anything. He took such a loose view of sexuality that it was amazing and likely a little dangerous in his time since homosexuality wasn't accepted all that well back when he was just getting started and it could have been that one of his liaisons might have gone awry. He had no shame about sexuality as he was pretty open and didn't judge anyone based on their sexual preferences, proving to be one of the most tolerant people in Hollywood that a lot of people didn't even know about. That's bound to change now since Rogen is going to be bringing his story forward and will likely be taking at least a few liberties with it to make sure that people will want to watch.
That's the thing with movies such as this, the reality isn't strange enough or interesting enough at times, as those making the movies feel the need to add something, take things away, and adjust the story to make it feel right in a way that will be entertaining but not all that realistic. This tactic definitely gets the attention of the people since there are a lot of folks that happen to think that biopic movies are one hundred percent real without any alterations being made to the lives of those that the movies are about. Just reading about Bowers makes it clear that he was an interesting and intriguing individual whose life shouldn't really need a lot of adjustment when it comes to presenting him to the public. But again, what Rogen will end up doing and what might be the best way to go when it comes to bringing the story of Scotty Bowers to the fore could be very different things. It does sound like a very worthwhile story that could go for a ways and possibly even get a great deal of attention if it's done in a manner that could make it last for longer than a few months at best since like it or not, the movies that Rogen has written for have come out strong and have kind of faded off despite being remembered fondly by a lot of people. Rogen has yet to write a movie that's truly captured the attention of everyone that's watched it and despite the fact that he's a competent writer it does feel as though he's missing one element to his stories that has yet to manifest itself.
When we can possibly expect any movement on this project is hard to say since this is one of the first big mentions of it being a possibility, but one can guess that Rogen is going to be working on it in the days to come and that it might be something that either sees the small screen or will b delayed until the coronavirus can finally be curbed or at least weathered. It does sound like a story that might be kind of interesting in the long run.