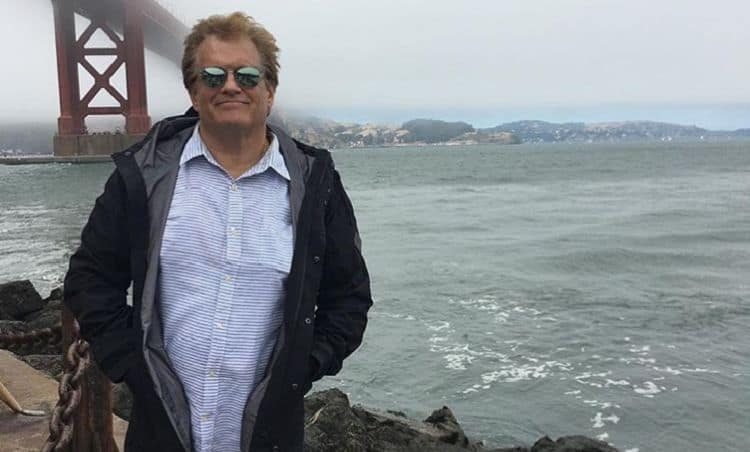 At this point you might think you know everything there is to know about Drew Carey since he's been pretty forthcoming with a lot of things in his life. But there's always something else you can learn about a person if you really look since they don't always broadcast every little thing whenever they're speaking in public or making an appearance. A lot of folks know Drew Carey from either The Drew Carey Show or The Price Is Right, or perhaps even the WWE where he's a Hall of Famer believe it or not. He's been a huge TV personality for so long that it's fair to say that some people got tired of him while others wanted to keep seeing more. His shows have usually been hilarious when they need to be and have managed to create a persona for him that many people still tend to like.
Here are a few things you might not have known about Drew.
10. Drew was a United States Marine.
This little fact did get kicked around a bit some time ago since it's a point of pride that many people would gladly talk about and might even be surprised by. Drew did serve his country though it's hard to see him as a Marine since by the time he got to his show he didn't really look the part.
9. The glasses he continues to wear are just a prop.
A while back he got LASIK surgery and corrected his vision. The glasses he wears now aren't needed in the least, but since this is the image by which so many people know him it seems a good idea to keep it so people aren't turned off.
8. He bought his childhood home with his first check from The Drew Carey Show.
Some people have trouble letting go of the place they grew up in, while others might have simply had such good times in that place that they want to preserve it for their own family in the future. Or maybe he just wanted it be back in his family and figured this was the way to do it.
7. Drew's a big wrestling fan.
He was inducted into the WWE Hall of Fame and was actually engaged in a Royal Rumble match at one point. To be fair he came in early on and eliminated himself when he saw Kane coming, so there was no insane story line that needed to be created for an unrealistic moment.
6. He injured his hand on The Price Is Right.
Apparently his hand got caught on one of the turntables and caused an injury. It's hard to think of anything on the show aside from the giant spinning wheel being that dangerous, but obviously that's not the case.
5. Drew is a big fan of the Cleveland Browns.
Since he's an Ohio native this isn't too surprising, but one has to figure that a person has to be a true diehard fan in order to be a Browns fan since up until the 2018 seasons the Browns have been a running joke in the NFL for a long, long time. But things could be turning around.
4. He's a minority owner of the Seattle Sounders.
Drew is also a big fan of soccer and even learned how to play the game so he wouldn't feel like a dummy when he attended games. One could say that he's a big sports enthusiast since he likes a few different sports but it would seem that soccer is one of his absolute favorites.
3. Drew was actually homeless for a little while when he was trying to become famous.
It's interesting and kind of eye-opening to realize just how low some actors had to go in order to survive before they managed to get famous. Some of them were living out of the cars, some were actually homeless, and others were doing just about anything they could in order to survive. Drew even went so far as to sell plasma for enough money to eat with.
2. He's a very generous tipper in restaurants.
A lot of actors and celebrities get bad reputations when they visit a restaurant and don't tip but a few dollars for expensive meals and expect the wait staff to attend them hand and foot. Drew is the type of guy that will tip generously and without complaint so long as he's taken care of by the staff. Of course a person is going to tip if they're made to feel like they're appreciated, but it's also nice to make the staff feel just as appreciated, as restaurant work is quite difficult if you take a look at what they go through.
1. He worked at a bank before becoming a comedian.
If the image of Drew cracking wise with customers now and again entered your head don't worry, I thought the same thing. Obviously this wasn't likely to happen but it's still a funny image.
He's had quite the impressive career.
Tell us what's wrong with this post? How could we improve it? :)
Let us improve this post!