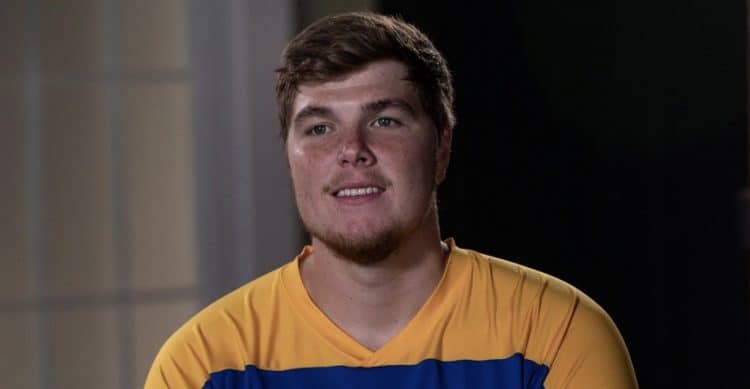 Micah Collum is a contestant on the televised weight loss competition "The Biggest Loser." He has an interesting story and fans of the show are just getting to know him, but there are still a lot of questions. After looking into his personal and career endeavors, we learned some interesting facts about him that you might find intriguing. Here are 10 things that you didn't know about Micah Collum.
1. Micah Collum is an Alabama native
Collum hails from Oneonta, Alabama. He is currently 24 years old and he entered the contest at 326 pounds. He has hopes to lose the most amount of weight and to win the contest, but there is much more to his reasons for joining than this.
2. He had a difficult childhood
Micah endured hardship as a young person and his upbringing has had a negative impact on his emotional health and his physical well-being. His mother and father divorced and he lived with his mother. She battled addiction and there were many times that he and his six brothers and sisters literally had to fend for themselves to survive while their mother was off doing other things.
3. He was popular in high school
Even though Micah struggles with obesity, he was a popular guy in high school. He was large and became an exceptional athlete before his weight became a major issue. He played basketball and football on the school teams and he performed very well. It wasn't until after he graduated from school that his weight really began to soar.
4. Micah is a hard worker
After Micah completed high-school it was time for him to go out and earn a living. This can be challenging for any new graduate. He has had a rough time just making ends meet and he has had to take on a variety of different jobs to earn enough for survival. He realized that he had gained almost 100 extra pounds since leaving school and that he had to do something different to stop his rapid weight gain and to adopt a healthier lifestyle. When the opportunity for him to join "The Biggest Loser" came up he went for it. He is not only hopeful of winning the competition but also to get a leg up so he can improve the quality of his health and his life in general. He is ready to start a new and more positive chapter in his life.
5. Micah Collum self-medicates
We also learned that Micah has developed a habit of self-medicating himself. He shared that he drinks alcohol on a daily basis to help numb the pain that he feels. His honesty about the subject is refreshing, but it's sad that he must compensate with booze just to feel okay. Drowning his sorrows in alcohol, however, is not the best course of action to take, especially when he's trying to lose weight.
6. He is getting a lot of support
Although most of the members of Micah's Blue Team are concerned and even alarmed at his disclosure about drinking booze every day, they are tremendously supportive. They were all very quick to show support and concern for him. They are urging him to look for other kinds of help to help him through his emotional difficulties. This is a team that watches out for their own.
7. Micah has his ups and downs
We also learned that Michah Collum has some big dreams. At the age of 24, his life is just beginning and there are a lot of good times ahead for him. Although he has high hopes, he also struggles with some very dark moments. There are times when he hates his life. Periodically, he feels like he is a loser and he gets lonely. It is during these times that he is most inclined to reach for the bottle.
8. Treatment will have to wait
Micah's story is a textbook case of a good person who is having a very rough time in life. His habitual drinking and mood swings indicate that he is in need of professional help to address both. While he is involved in "The Biggest Loser," his time is sewn up and if he were to seek help, he would have to drop out of the contest. Although he faces a lot of different challenges in his life, rehab is put on hold until he is either sent home from the contest or wins the top position.
9. He has an Instagram account
If you're intrigued by Micah Collum's story, then you can follow his weight loss journey on Instagram as well as watching the show. There are some great photos of him with captions that detail what he's been up to in his competition as well as in his personal life. So far he has a total of 7,445 followers as of the last check-in. You can show support for him as well as keeping up on what's trending on the show and in his personal life. There have been 990 posts made on the page so he's doing a good job of keeping everyone up to speed.
10. Micah has touched a lot of hearts
Micah Collum stands are a representative of a lot of people in America who deal with similar life circumstances. Although life is still often a struggle for him, he is getting out and doing something about it. He is working hard to change his lifestyle to get healthier and to have a better quality of life. He is being very honest about his feelings, his daily alcohol use, and other aspects of coping and he isn't trying to hide anything. He is an inspiration and the world is rooting for him to come out on top and find the things he is looking for. We all want Micah to succeed.