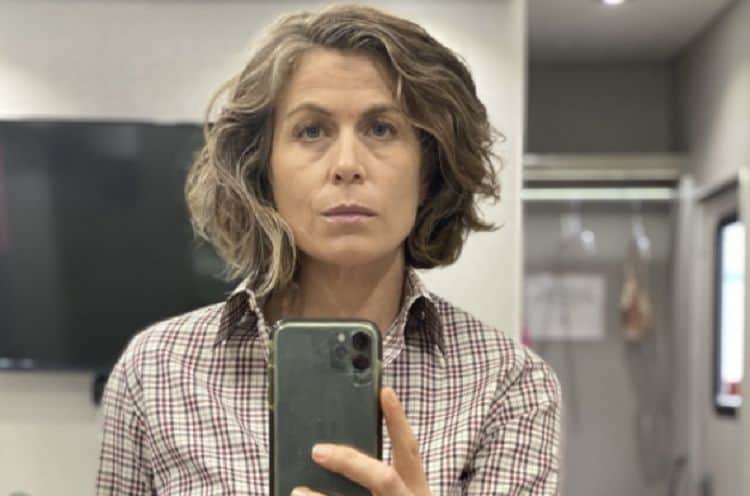 It's been almost 25 years since Sonya Walger made her on-screen debut, and her career has been on the rise ever since. Over the years, she has become an international star and her fans have loved watching the trajectory of her journey. From the small screen to the big screen, Sonya has played a wide variety of characters and it's become clear that there isn't anything she can't do. People will likely recognize her from shows like Flash Forward and For All Mankind. Although the release date for season three of For All Mankind hasn't been released yet, fans are looking forward to seeing what's next for the cast. Here are 10 things you didn't know about Sonya Walger.
1. She Studied At Oxford
Sonya has always been the kind of person who likes to learn new things, and her education is something she took very seriously. She attended the world-famous Oxford University where she graduated with honors with a degree in English Literature. It's unclear if or where she underwent acting training.
2. She Is A Wife And Mother
Working as an actress can be very demanding, but Sonya has still managed to make time to build a happy home life. Sonya has been married to screenwriter and producer Davey Holmes in 2009. The couple has two children together. When she isn't working, Sonya is usually spending time with her family.
3. She Hosts A Podcast
Sonya is an avid reader, and she has turned her love of books into a podcast called Bookish. According to the show's website, Sonya started the podcast "to talk to interesting people about the 5 books that have most shaped who they are. Not their favorites, not the ones they always recommend. The 5 that were turning points, realizations, discoveries about themselves and the world they were living in." In addition to her podcast, she also shares book recommendations on Instagram.
4. She Speaks Three Languages
Being able to speak multiple languages is the kind of thing that can come in handy no matter where you live or what you do for work. Sonya is fluent in English and Spanish and she can also speak French conversationally. That said, it appears that acting is the only language she's ever acted in.
5. She Is A U.S. Citizen
Sonya was born and raised in England, but as you can probably guess, her career as an actress has resulted in her spending a lot of time in the United States. She became a United States citizen in 2013. She currently lives in the Los Angeles area with her family.
6. She Doesn't Watch TV
There are lots of actors who don't like to watch TV in their free time, and Sonya Walger is one of them. We weren't able to find an explanation as to why she prefers not to watch TV, but it is very likely that she has the same reason as others. Many actors feel that watching TV simply reminds me too much of being at work.
7. She Likes To Write
The world may think of Sonya an as actress, but even more than that she's a creative. In her Instagram bio, Sonya refers to herself as a writer. She doesn't have any screenwriting credits just yet, and she hasn't released a book but she may be working on something to release in the future.
8. She Loves Yoga
Finding time to exercise isn't an easy thing to do, especially when you have a schedule as busy as Sonya's. Despite constantly being busy, she always finds a way to squeeze a workout into her routine. Yoga is one of her favorite forms of exercise and it's good for both her mental and physical health.
9. She Enjoys Spending Time Outdoors
Just because Sonya is a star doesn't mean that glitz and glamour are the only things she can enjoy. In fact, she actually seems to prefer the simpler things in life. She loves nature and spends a lot time outside enjoying its beauty. Whether going for a walk with her kids or simply going out to enjoy the sunset, Sonya always likes to make the most of a nice day.
10. She Has Been On Broadway
The screen is what has made Sonya famous, but the theater world will always be special to her and she has found a good deal of success there. Sonya made her Broadway debut in the 2007 production of Frost/Nixon. To date, it is her only Broadway appearance. We didn't find any information discussing whether she has plans to make another Broadway run.