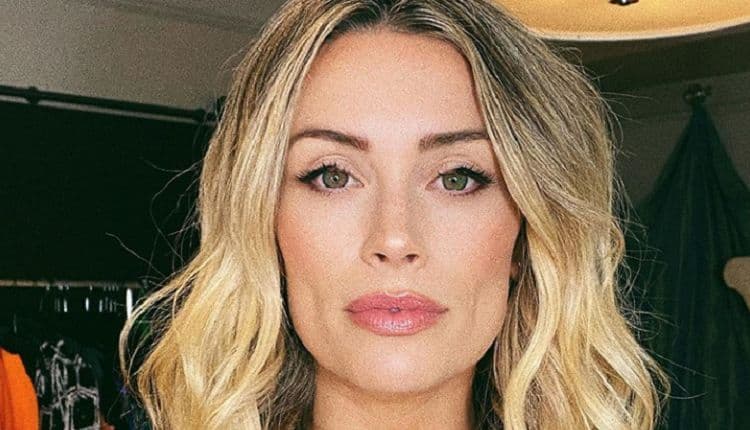 Arielle Vandenberg has had quite an eventful career. While most people know her best as the host of the reality dating show, Love Island, that isn't the only thing she's done. Arielle has also had a pretty successful acting career. She made her on screen debut in 2006, and has had several roles since. Arielle has appeared in shows like NCIS: Los Angeles and How I Met Your Mother. However, as an actress she is most-well known for her roles in Meet the Browns and Greek. She also has experience working as a model. With so many talents under her belt, Arielle is definitely nowhere near done when it comes to blazing her own trail. Keep reading for 10 things you didn't know about Arielle Vandenberg.
1. She Was A Dancer
Arielle's first introduction to the life of an entertainer came when she was very young. She started taking dance lessons at an early age and continued until she was 18. Even though she stopped dancing after high school, she still enjoys dancing for fun and does so whenever she gets the chance.
2. She's A YouTuber
Love Island isn't the only place where you can see Arielle in action. She is also a YouTuber who has built up a nice size following. At the moment, she has more than 20,000 subscribers and her channel has gotten more than 355,000 total views. Unfortunately, though, she hasn't uploaded a video in about a year.
3. She Was In An Arctic Monkeys Video
Arielle has gotten to do a lot of cool things over the years from appearing in commercials to being a video girl. She appeared in the music video for the Arctic Monkeys' 2012 single, "R U Mine?" She also dated the group's frontman, Alex Turner, from 2011 to 2014.
4. She Was Popular On Vine
Arielle was actually a social media star before it was the popular thing to be. She had a huge following on the now defunct platform, Vine. She became extremely popular for her comedic skits and she quickly proved that there's a lot more to her than her looks. Although Vine is no longer around, you can still see some of her old stuff on YouTube.
5. She's Engaged
In 2019, Arielle announced that she was engaged to fellow former Viner, Mat Cutshall. In addition to his popularity on social media, Matt is also known for being part of the original group to work at Lisa Vanderpump's well-known California restaurant, SUR. Cutshall is also a musician. There's no word on the wedding yet, but Love Island fans can't help but hope that the couple decides to have their wedding on an island.
6. She's A Brand Ambassador
Being popular on social media comes with its perks. When you have a large number of followers, and those followers are actually engaged with the content you post, you become an attractive partner for brands. Thanks to her social media success, Arielle has gotten the chance to work with several brands over the years. She is currently partnered with Bare Minerals.
7. She Loves Sunflowers
If you had to pick one flower you absolutely love what would it be? For Arielle Vandenberg the answer is sunflowers. She told Ugg.com, "I'm obsessed with always having sunflowers in my house. It's a new thing. I've always loved sunflowers, but recently I've been obsessed with having them in my house to the point where when they die I will have to get in the car and drive to go get new ones."
8. She Dreams Of Interviewing Jim Carrey
Even with all of the things she's accomplished over the years, there's still one thing that she wants to check off her list: interviewing Jim Carrey. During her talk with Ugg, she shared that getting the comedian to be on her Snapchat would be the ultimate dream come true. Even though she doesn't foresee herself getting the opportunity, you truly never know in the entertainment industry.
9. She Loves Being At The Beach
Arielle is the true definition of a California girl. Born and raised in Los Angeles, she loves all of the things the city has to offer including the beautiful beaches. She loves to spend as much time by the water as she can. When she isn't working the beach is where you can usually find her.
10. She Stopped Cussing In Videos Because Of Her Mom
No matter how old you get, you're never too old to listen to your mom – at least, that's how Arielle feels. She says that she made the decision to stop cussing in her videos, not only because she realized that she had a younger following, but also because her mom told her to.