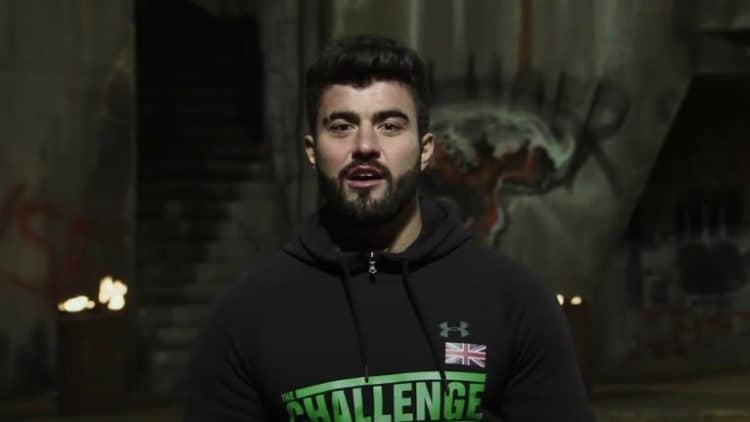 Rogan O'Connor was introduced to the reality TV world in 2015 when he was cast on MTV's Ex on The Beach. Although most people who appear on the show fade into oblivious after their 15 minutes of fame, Rogan O'Connor got another shot at the spotlight in 2018 when he was asked to compete on The Challenge. His do-or-die attitude proved to be a perfect fit for the show. He went home the winner of War of the Worlds 2 and returned for Total Madness where he ended up a finalist. Unfortunately for Rogan, however, his time in the spotlight hasn't been all good. In the summer of 2020 he caught some heat after old tweets resurfaced in which he said the N word. Although he apologized, his comments rubbed a lot of people the wrong way. It'll be interesting to see if MTV invites him back for another season of The Challenge. Keep reading for 10 things you didn't know about Rogan O'Connor.
1. He Is A Proud God Father
Rogan doesn't have any children of his own and it doesn't look like he has plans to settle down any time soon, but he's getting a chance to flex his paternal muscle thanks to his role as a godfather. Rogan loves spending time with his young godson, Brae, who makes frequent appearances on Rogan's Instagram.
2. He Owns A Clothing Line
Rogan is making the most of his time in the spotlight, but that isn't the only thing he's been focused on. He's also worked hard to start a business and build a brand. He is the founder of a clothing company called Bear Wear which specializes in comfortable oversized hoodies.
3. He Is A Brand Ambassador
Just because Rogan has his own brand doesn't mean he can't support others. Thanks to his large social media following, he has gotten the chance to partner with other companies to help advertise their products. Some of the brands he's been an ambassador for include SaniOne and Celsius.
4. He Loves Interacting With Fans On Social Media
Since making his reality TV debut, Rogan has built a fan base that includes people from all over the world. While it's not possible for him to interact with all of them individually, he loves getting the chance to connect with as many people as possible through social media.
5. He Is A Body Builder
Keeping himself in great shape is more than just a hobby for Rogan. It's something he takes very seriously and has made a career out of. Not only has he worked as a trainer but he's also competed in body building competitions. His brother, Max, is also a dedicated body builder who won Mister Universe in 2018.
6. He Has An Account On OnlyFans
Although the OnlyFans platform has been around for a few years, it became increasingly popular in 2020 as a way for people to make some extra cash by creating and sharing premium — usually X rated — content. Rogan has an account on the platform and fans can subscribe for $9.99 per month.
7. He Was An Exotic Dancer
Subscribing to his OnlyFans account isn't the only way to see Rogan get a little racy. He was part of an all-male dance troupe called Dreamboys which is known for performing strip tease routines. At one point, there was even talks of creating a reality show starring the Dreamboys.
8. His Time On MTV Is His Only TV Experience
It's clear that Rogan loves to be in front of the camera, and it's also clear that people love watching him. That being said, some people may be surprised to know that Ex on the Beach and The Challenge are the only TV shows he's been on. There is a chance that could change in the future, though. In fact, I have a feeling we'll see him on another show before it's all said and done.
9. He Likes To Travel
The fact that Rogan has done The Challenge is proof that he's a pretty adventurous person, but being on TV isn't the only time he enjoys having new experiences. He loves to travel as much as possible and has gotten the chance to visit places all over the world. Some of the countries he's been to include Ireland, the Netherlands, and Morocco.
10. He Has A YouTube Channel
Rogan may not be be someone who most people would consider a YouTuber, but he does have a channel. He started the account, Bear Muscle, in 2018 and was posting videos consistently for about a year before stopping in 2019. Still, his channel has managed to get more than 207,000 total views.