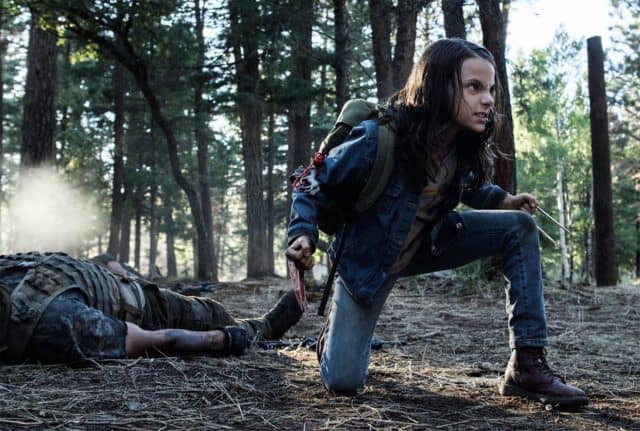 The buzz about Dafne Keen has kind of died down since her appearance in Logan but it's about to ramp up again since she's going to be starring in a couple of different productions that are upcoming. One of those will be as Lyra, the young protagonist of a series called His Dark Materials written by Philip Pullman. In this science fiction series she'll play the role of an orphan that slips into a parallel dimension and makes some supernatural friends along the way. There isn't that much about the production floating around out there right now, but she'll be starring next to Lin-Manuel Miranda apparently as he'll be playing the part of an astronaut that befriends Keen's character. Apart from that she'll also be starring with Andy Garcia in a film titled Ana, which features her as a young girl embarking on a road trip to save Garcia's character from bankruptcy or even worse. Barring the role she'll play as Lyra however it seems that her acting career will start to focus on less confrontational and much less violent characters than her breakout role provided. The role of Laura was after all her breakout role and as a result it's the one that still has people talking.
Her breakout role thus far has made her a star.
Since that role however it seems that she's been upstaging Hugh Jackman, insofar as Wolverine goes, by simply being the more aggressive and overall desired mutant that showed up in the swan song that was Logan. In truth she's probably the most violent mutant that's been depicted in films ever since the X-Men first came out, largely because this is the first time aside from Deadpool that anyone from the Marvel universe has been allowed to cut loose. Fans know that in the comics Wolverine and X-23 are the baddest kids on the block when it comes to superheroes, but in the movie Laura went decidedly further than Logan ever did, and here's a clip to show just how brutal she can get.
This little girl is just BAD with a capital b and without as much of a filter as Logan ever had in the movies. Keen got to upstage her older counterpart largely because her character didn't need to hold back in any way, and that's what allowed her to shine in such a big way. Wolverine has always been a fan favorite but the need for discretion and to be 'nice' has always hampered him in the movies. This way, giving him an R rating, allowed them both to shine, but Dafne took this film in such stride that it's easy to see why people would end up thinking that she was future of the franchise even if a miracle happened and Logan somehow came back (cough, movie magic, cough).
She's just getting started.
This is ominous in a way since it's happened that so many young stars that showed so much promise have been burned out or somehow ground into the dirt throughout the years when they tried to get their legs under them. It's sad to see really but as of now it seems that things might be turning around and the younger stars might have more of a chance to reach adulthood with their childhood intact the entire way. It's not a guarantee but so far she's proven that she can stay above the mess that Hollywood creates at times and focus on the acting and the other things in her life that she needs to. Her innocence is still intact and her skill set is only going to grow from this point on. Anyone thinking that she might burn out needs to take a step back and realize that this isn't Judy Garland all over again, nor is it anything like Corey Haim or Corey Feldman. As of right now Keen is on a moderate track to success and so long as she's nurtured in the right way she should be okay.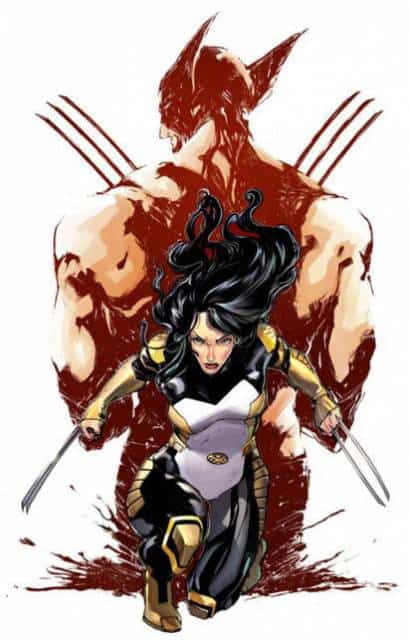 The future?
As of right now she's got a series and a film that she's been selected for, but many people want to see the development of X-23, the new Wolverine, back in action whenever it's possible. Her agent even went on record saying that he mentioned this in her deal and would love to see a movie focusing on Laura in the future to come. It might take a little while to happen, but there's a good chance that a new look at Laura as an X-Man or at least as a Wolverine-type hero could be somewhere on the horizon. One can only hope since in the comics she's turned out to be just as awesome as her father, more so in some ways. Right now however it's imperative for Dafne to listen, learn, and grow as she takes on one role after another. But how awesome would it be to see her come back as Laura?