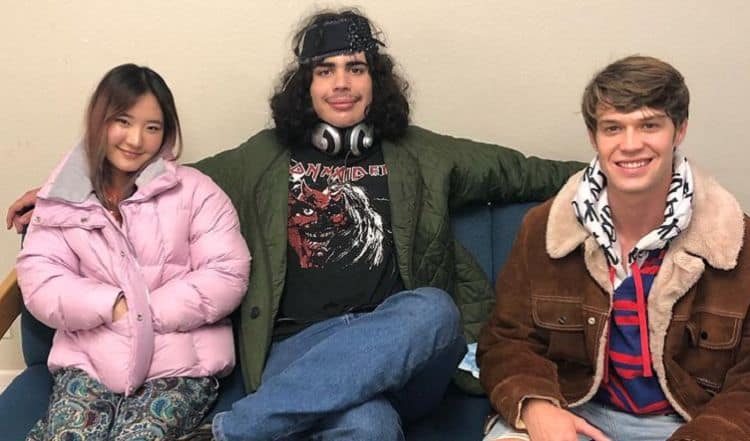 Being a young person in the entertainment industry can come with a lot of challenges. So far, though, Cyrus Arnold has managed to navigate them with ease. Still just a teenager, Cyrus has already shown and proven that he has what it takes to work alongside some of the best in the business. The foundation he's been laying for his career has already opened up lots of doors for him, and there's no doubt that even more will be opening in the future. Despite not making any on-screen appearances so far in 2021, Cyrus has quite a few projects in the works that will carry him through the rest of the year and into 2022. Keep reading to learn 10 things you didn't know about Cyrus Arnold.
1. He Is A California Native
Cyrus was born and raised in Burbank, CA which is located just a few miles outside of Los Angeles. Fortunately, being from the area has allowed him to have easier access to opportunities within the entertainment industry. It's also saved him the hassle of having to move.
2. He Started Acting In Elementary School
Cyrus was bitten by the acting bug at a very early age. He was only about 8 years old when he got into acting, and he hasn't looked back since. He told the L.A. Times, "I just watched movies and said to myself, wow I'd really like to do that when I grow up. I want to be in that business. I want to be a part of that. Luckily for me, that happened."
3. Family Is Important To Him
Cyrus comes from a very close family, and he has been thankful to have their support throughout his career. In addition to his parents, he has one sibling. Although he is relatively quiet about his personal life, he occasionally shares pictures of his loved ones on social media.
4. He Is A Voice Actor
So far, Cyrus has spent the bulk of his career in front of the camera. However, he has also done some voice acting and it looks to be something we'll see him do more of in the future. He is going to have a voice role in the upcoming movie Diary of a Wimpy Kid. Prior to that, he had a voice role in the animated series Goldie and the Bear.
5. He Is A Director
The world may know Cyrus as an actor, but that probably won't be the only thing his name is associated with in the years to come. He's already shown an interest in being on the other side of the camera. He made his directorial debut in 2018 with a short film called The Last Dragon.
6. He Would Love To Be On SNL
Cyrus is thankful for all of the opportunities he's had in his career, but he's also excited about the possibilities for the future. One of his goals is to eventually make it to Saturday Night Live. While talking to the L.A. Times, he said, "Comedy's my thing. It'd be really cool if I could do "SNL." Hopefully, that dream will come true for him.
7. He Enjoyed Meeting Ben Stiller
When you're new to the industry, meeting an established veteran can be nerve-wracking. Fortunately, that wasn't Cyrus' experience when he met Ben Stiller. When describing his first time meeting Ben Stiller, Cyrus told the L.A. Times, "I did not really feel intimidated. He's really warm to people; he's nice and friendly and he's really open to people. My first impression of him was really good."
8. He Is Passionate About Human Rights
Even though Cyrus is young, he already has a good understanding of himself and the things he believes in. He has often chosen to use his social media platform as a place to speak out about the things that are important to him. He has been especially vocal about the fight to end racism.
9. He Likes To Travel
Cyrus loves being able to explore new places and learn about different cultures. Thanks to his career, Cyrus has gotten to do lots of traveling across the United States and to other parts of the world. As he continues to land more roles, there's no doubt he'll get to do even more traveling in the future.
10. He Doesn't Mind Playing Bad Guys
There are some actors who shy away from playing villains because they're scared of being associated with those types of roles. However, that isn't something Cyrus is concerned about. He already understands the art of playing bad guy roles and he knows exactly how to approach them.