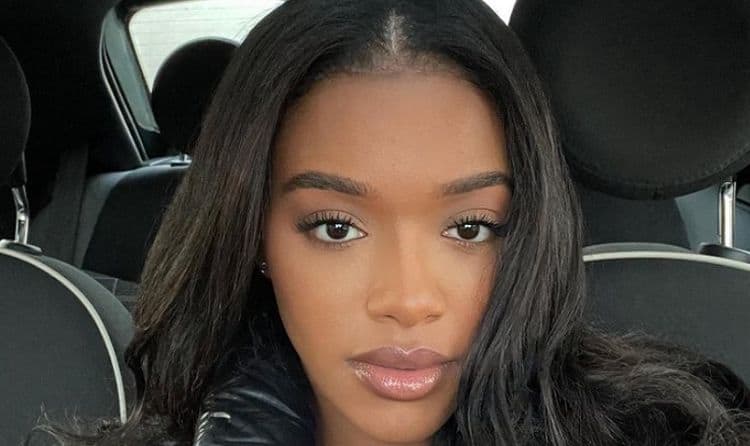 Signing up to find love on a show like The Bachelor can be a fun experience, but it can also be pretty nerve-wracking. After all, there aren't many people who would want to directly compete with a group of other people to win someone's love on national TV. However, it can also be a risk worth taking, and Eliza Isichei is hoping she will reap the reward of finding a lifelong partner when it's all said and done. As a contestant on the 26th season of the show, Eliza is ready for a chance with Clayton Echard. With her good looks, intelligence, and open-minded worldview, Eliza could easily be the one to steal Clayton's heart – and his final rose. Keep reading for 10 things you didn't know about Eliza Isichei.
1. She Lives In Germany
Since The Bachelor is an American show, it goes without saying that most of the cast members tend to be from the United States. Although it appears that Eliza was born in America, she currently lives in Germany and has been there for several years. In addition to English, she is also fluent in German.
2. She Went to College in Florida
Eliza's education is something she has taken very seriously over the years. She attended the University of Florida where she earned a bachelor's degree in mass communication in 2018. While in college, she also studied abroad at Richmond, The American International University in London.
3. She Loves To Travel
Not only has Eliza lived in two countries, but she has traveled to many more. Some of the places she's visited include Mexico and France. She has also been to several places within the United States. Hopefully, Clayton is also someone who likes to travel or these two probably won't be very compatible.
4. She's A Communication Specialist
Since graduating from college, Eliza has been working hard to put her education to good use. According to her personal website, Eliza is a communications specialist. Naturally, she considers herself to be a strong communicator which is a skill she is going to need during her time on The Bachelor.
5. She Wants To Work In Public Relations
Even though she has already accomplished a lot, Eliza is the kind of person who is always looking towards the future. At some point, she would love to work in public relations and entertainment media. So far, it looks like she has laid a very solid foundation to find lots of success in those spaces.
6. She Is Inspired By Her Parents' Relationship
Eliza has officially reached a point in her life where she's ready to find the right person for her and settle down. Her parents have been married for 25 years and she hopes to have a relationship like theirs. Whether that relationship will be with Clayton is something we're all going to have to wait and see.
7. She May Have Previous TV Experience
Although Eliza doesn't have any official on-screen credits, it appears that she may have done some work in the entertainment industry before The Bachelor came along. Her personal website has a TV reel section but it appears that all of the videos she posted have since been deleted. That said, there's no information on what kind of TV experiences she's had before.
8. She Doesn't Have Much Dating Experience
Eliza is 25 years old, but it doesn't look like she's done much dating. Throughout her adult life, she has been very focused on her career which has prevented her from finding time to go out on dates. Sometimes a lack of dating experience can make it difficult for people to navigate situations, especially on dating shows. Some people also see it as somewhat of a dealbreaker when a person hasn't really dated anyone.
9. She Likes Going to The Movies Solo
For lots of people going to the movies is an activity best enjoyed with a group of people. Eliza, however, doesn't feel that way. She enjoys going to the movies by herself. Although this may seem like a small thing to a lot of people, it's actually a good indicator that Eliza is probably a pretty independent person.
10. She Was A News Anchor
Even though Eliza hasn't been on a reality TV show before, she's certainly no stranger to being in front of the camera. Eliza's LinkedIn profile shows that she worked as a news anchor for WUFT News in Gainesville, Florida for a little over a year. This experience will probably help ease her nerves about constantly being filmed while on the show.
Tell us what's wrong with this post? How could we improve it? :)
Let us improve this post!