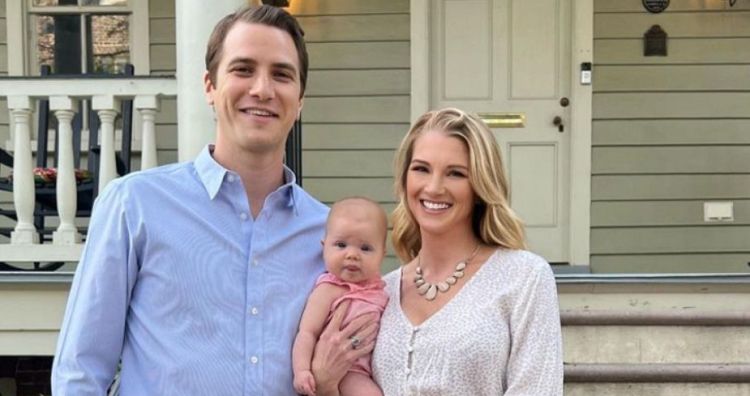 Marcie Hobbs has been on television since June 23, 2022, but we've been following along since before her debut. She is the kind of woman who makes us all feel a little bit better when we see her, and it's because she is clearly delightful. At the moment, we cannot think of anything more fun than getting to know the new reality star who is living and working in Charleston, starring on Southern Charm, raising a new little girl, enjoying her first full year of marriage, and really just making things happen in the real estate business. Here's what we know about television's newest sweetheart.
We all know her from the hit show Southern Charm, where she has been making friends and fans since the very beginning. She's the kind of woman who just draws people in and makes them want to follow along with her journey and get to know her – and it shows. She's just a friendly, inviting type, and she's someone who's fun to follow.
2. She is Shep's Cousin
The biggest thing she wants the world to know is that she is Shep's cousin, and that is why she's the one who can tell him the harsh truth without him being too offended. He highly values her opinion, and she's the one who is there to tell him how it's all going and what is wrong, and he listens. Not many people can achieve that.
3. She's Worldly
She's a Charleston southerner, but she's also someone who has experienced life all around the world. She refuses to be confined by any means, so she never is. She lives wherever she desires, whenever she desires, and always considers Charleston home. No matter where else she is, Charleston remains her home.
4. She is in Real Estate
She is a highly successful real estate agent, and she knows it. She is one of those women who is so skilled at what she does that she isn't doing anything over-the-top to make it work. She just has excellent business acumen, and she's achieving great success.
5. She is Married
She and John tied the knot in 2021, and she's still a newlywed. In fact, she's a newlywed and new mom all at once. Last year, they welcomed their first child. They got married in May of 2021, and their little girl arrived in December.
6. She Was a Model
Prior to becoming a reality star alongside her cousin, she was a model. She had been living and working in LA for some time, and she was involved in the modeling and acting world. However, she had been in real estate even longer, and it appears that is where her passions and her talents truly lie. She is likely adept at all she does, but this is where she truly excels.
7. She's a Dog Mom
Before becoming a real mom, she was a dog mom. She had a beloved canine companion for many years, and it was clear from her social media photos and the like that Harper was her first baby. Harper is nothing short of absolutely adorable.
8. She is Close to Her Family
At the end of the day, nothing is more important than family, and she clearly understands this. She is close to her family, especially her cousin Shep, who has been a part of the show since the beginning. We all know that he can be a bit temperamental, but he is always respectful of his cousin.
9. She's Happy
You can always tell when someone is genuinely joyful, and she appears to be the kind of person who is truly content. She adores her daughter, her husband, and her dog, and there is simply nothing we don't admire about that. They are obviously close, and it is evident.
10. She's Open to Sharing
We know that she's likely very good at keeping the most private details of her life to herself, but we also know that she is someone who is more than happy to share the joy with the world. She's so cute about her photo sharing, giving us glimpses of her life and the person she is, and we absolutely adore this. She seems content, and that makes us happy.
Tell us what's wrong with this post? How could we improve it? :)
Let us improve this post!