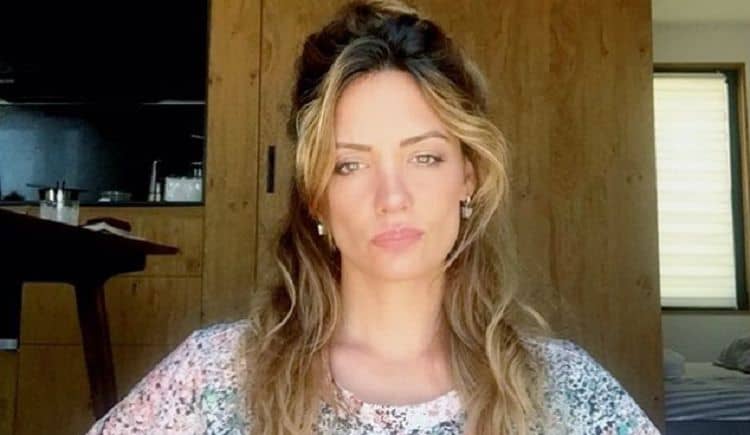 Born and raised in Spain, Maria Hervas has become a star in her home country and other parts of the world. She made her on-screen debut nearly 15 years ago and in that time she has shown exactly why she deserves to be called a star. Her ability to dive deep into all of the characters she plays allows her to put on authentic performances that easily captivate viewers. So far, she already has more than 30 on-screen credits and there's no doubt that she'll be adding even more to the list in the future. Maria currently has a few projects in the works and she's looking forward to sharing them with the world. Keep reading for 10 things you didn't know about Maria Hervas.
1. She Fell In Love With Performing At An Early Age
Maria may not be able to remember the exact moment she knew she wanted to be an actress, but she knows that performing has always been a big part of who she is. When she was a kid, she loved playing dress-up and putting on shows for her loved ones. By the time she was 16, she decided to start seriously focusing on acting.
2. She Likes To Paint
Acting is what everyone knows Maria for, but it isn't the only artistic talent she has. She also enjoys painting because it gives her another way to express herself creatively. On top of that, Maria really enjoys activities that allow her to work with her hands. Occasionally, she shares some of her paintings on Instagram.
3. She's All About Women's Rights
It may be easy to assume that all women stand behind women's rights, but that isn't the case. There are plenty of women who shy away from saying or doing anything that could label them as a feminist. Maria isn't one of those people, though. Maria has been vocal about her support for women's rights.
4. She's A Very Sensitive Person
Being sensitive is sometimes seen as a bad thing, but in reality, there's nothing wrong with being in touch with your feelings. On top of that, a certain level of sensitivity is important for any great artist. During an interview with Spains News, Maria said, "I suffer with everything. A friend says that I am PAS, Highly Sensitive Person, which is a psychological syndrome."
5. She Likes Taking Pictures
Maria is truly a creative person to her core, and she loves being able to share that side of her. While she may not refer to herself as a photographer, it's clear that she enjoys taking pictures and she has captured some stunning shots. She clearly has a natural eye for spotting beautiful moments.
6. She Has Theater Experience
It goes without saying that on-screen work tends to be the most lucrative, but many actors would agree that there's something about the stage that is impossible to ignore. In addition to her TV and movie roles, Maria has also had a very successful career in theater. Some of her stage credits include Iphigenia in Vallecas and Pack.
7. She's An Award Winner
In the entertainment industry, winning an award is an experience that everyone wants to have. Not only is it always nice to have your hard work recognized, but winning awards can also open doors to other opportunities. Maria has already won three awards including a Silver Frame for Best Stage Actress in 2020.
8. She Likes To Travel
The world is a big and beautiful place, and Maria wants to see as much of it as she can. Thanks to her line of work, she has gotten the opportunity to lots of traveling for business and for pleasure. She seems to really enjoy visiting places that have beautiful beaches because she loves hanging out by the water.
9. She Enjoys Doing Yoga
Maria has always liked to keep herself active and yoga has become one of her favorite ways to do that. She practices ashtanga yoga on a regular basis. Since working in the entertainment industry can be very hectic, Maria has found that doing yoga is just as good for her mind as it is for her body.
10. She's Almost Given Up On Acting
Even though Maria has accomplished a lot in her career, the road hasn't been easy. There have even been moments when she's thought about qutting. She told Aisge, "There are moments of great weakness. When work does not accompany and there is no emotional stability, very complicated processes are experienced. When you see the light again, you come out stronger, you better understand why you are doing this."