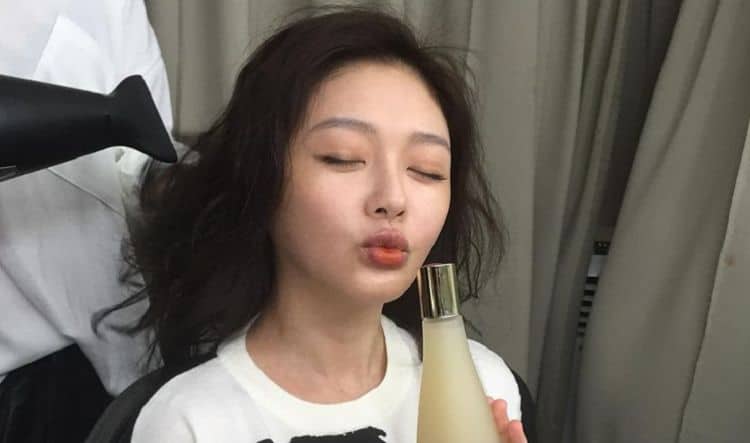 Barbie Hsu is not a household name in the lives of Americans, but she is incredibly famous in her home country. She's from Taiwan, and she works there, lives there, and she shares her life with her fans there. If you are unaware of who she is, she's a singer, an actress, and she also does a few hosting duties on television. She is a big star, and everyone adores her. She has been working long enough to have amassed a number of fans, and she's happy to share her life with the world even when it's not ideal. She's in the press lately because of her divorce, and that news has fans curious to learn more about Barbie Hsu.
1. She is in Her 40s
She's one of those women who age in a way that you cannot decide how old she is. If you're curious, however, she does not try to hide her age from anyone. She's in her 40s. She was born on October 6, 1976, which means she just celebrated her bit 45th birthday.
2. She is a Middle Child
She was born into a large family with two additional siblings. She's the second of three kids, which makes her the middle child. In fact, she's the middle sister in a group of three girls, which means her own parents likely had a lot going on when they were little girls.
3. She is a Former Pop Group Singer
When she was growing up, she was a pop singing sensation. She belonged to a girl group, and they called themselves ASOS. They added the A to SOS at one point, and she was in the band with one of her sisters. It was a great time in her life.
4. She is a Vegetarian
She loves animals. She loves them so much that she refuses to eat them. She has a deep affection for all living creatures, and has taken the concept to her diet. She does not eat meat, and she has not in some time. She works hard to protect animals, and she is happy to be someone who will share her experience with those who are curious and would like to learn more.
5. She Works with Major Brands
She is a woman who has a lot of connections in the business, but it's her modeling that has given her the ability to work with some of the biggest designers in the world. She signed a contract with Tissot (the famous watchmaker) in 2005, and she's been their brand face since.
6. She's Considered Almost Retired
Since her wedding, she has not worked much. In fact, many of her fans and colleagues consider her semi-retired. While she has not given up working altogether, she has given up working in television and in the movies mostly. She still models regularly, and that seems to be her preferred way of doing things.
7. She Got Married in 2010
Speaking of her marriage, she got married in 2010. Her husband is Wan Xxiaofei. He is Chinese. He's described as an entrepreneur, which means we don't really know exactly what he does, but we do know that he works hard and they've been married since 2010. Their wedding then was just a quick ceremony in Beijing. They held a formal wedding in 2011 on Hainan Island.
8. She's a Mom
Following her 2010 marriage, she became a mother two times over. She did wait until a bit later in life to become a parent, but it's not slowed her down at all. She welcomed a daughter in 2014, and she welcomed a song in 2016. She's got little kids running around, and we imagine they keep her very busy.
9. She is Getting Divorced
The week leading up to Thanksgiving in America – when most of us are sitting around being so thankful for all we have and our many blessings – she and her husband announced the end of their decade-long marriage. The news shocks their fans and the people who follow their lives, but we imagine that this is a discussion they've had with their friends and family long before.
10. They'll Co-Parent
One thing is certain about these two despite their divorce – they will co-parent with one another. Their kids are more important to them than anyone (as they are to all good parents) and they will make sure they are a team when it pertains to raising them. In all honesty, it is the only way to parent – as a team.