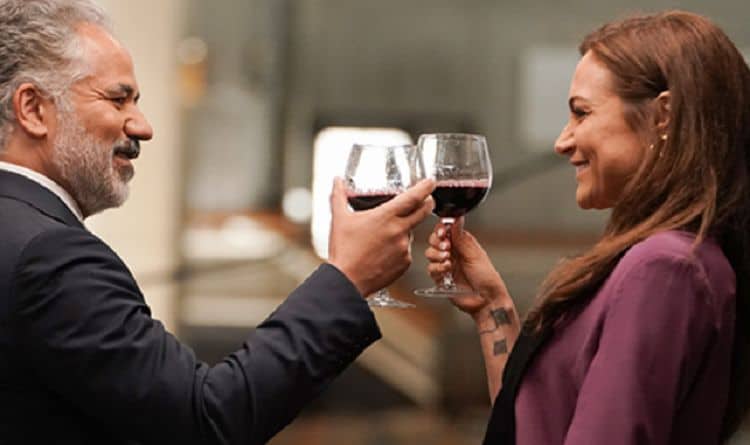 John Ortiz has been a fixture in the entertainment industry for more than 30 years. Since starting his career in the late 1980s, he has worked hard to build a strong foundation for himself. In an industry where longevity and consistency can feel impossible to come by, he has managed to find them both. Throughout his career he has gotten the opportunity to work on all kinds of projects, and he has something special to bring to the table every time. Now in his early 40s, John's career is still going strong and he has a handful of projects in the pipeline that will likely be released over the next couple of years. Keep reading to learn 10 things you didn't know about John Ortiz.
1. He Is A Brooklyn Native
John was born and raised in Brooklyn's Bushwick neighborhood. He attended John Dewey High School. Not only is he a proud New Yorker, but he's also very proud of his Puerto Rican Roots. After living in New York for most of his life, John relocated to California in 2010.
2. He Is A Producer
Acting is the thing that most people know John for, but that isn't the only creative talent he has. In 2010, he executive produced a movie called Jack Goes Boating. At the moment, that is his only behind-the-scenes credit, and we didn't find any information to suggest he plans to step behind the camera again.
3. He Is A Family Man
John has devoted lots of time and energy to his career over the years, but he's also done the same for his family. He is happily married to a woman named Jennifer who briefly worked in the entertainment industry. The couple met during high school. They have one child together.
4. He Loves To Travel
The world is full of lots of beautiful places, and John wants to see as many of them as he can. He has been fortunate to be in a position that has allowed him to travel all over the world and he's gotten to see some incredible places. Some of the countries he's been to include Jordan and Italy.
5. He Is Passionate About Human Rights
There are plenty of people in the public eye who purposely avoid certain subjects because they're afraid of ruffling people's feathers, but John has never been that kind of guy. John has used his online presence to show his support for human rights issues such as the fight to end racism and LGBTQ+ rights.
6. He Likes Being Outdoors
Since John has spent so much time in the entertainment industry, a lot of people would probably expect him to act "Hollywood". In reality, though, John is a very down-to-earth person who really enjoys the simple things. When he isn't working, you can usually find him outside enjoying a beautiful day. He particularly loves being in the water and in the summer of 2021, he became a certified scuba diver.
7. He Has Theater Experience
At this point in his career, most people are aware of the fact that John has what it takes to light up the screen. What many people may not know, however, is that he also has what it takes to have that same impact on the stage. John has found a lot of success in the theater world and the stage will always have a special place in his heart. He is also the co-founder of the New York-based LAByrinth Theater Company.
8. He Has More Than 70 Acting Credits
In an industry where longevity and consistency are nearly impossible to find, John Ortiz has managed to find both. Since making his first on-screen appearance in the late 1980s, John has built a very impressive resume. His IMDB page reports that he now has 72 acting credits and the list grows a little more each year.
9. He Is A Sports Fan
We weren't able to find any information that suggests John has ever played sports, but we do know that he loves to watch them. He loves watching a variety of sports, but baseball appears to be his favorite. He tries to get out to as many games as he can. Even though he spend the majority of his life in New York City, he appears to be a Los Angeles fan.
10. He Loves Animals
There's always something a little heartwarming about a person who loves animals. Based on his Instagram activity, it's clear that John is a dog person. He and his family have an adorable fur baby named Mia who has become quite the star of his Instagram feed.
Tell us what's wrong with this post? How could we improve it? :)
Let us improve this post!