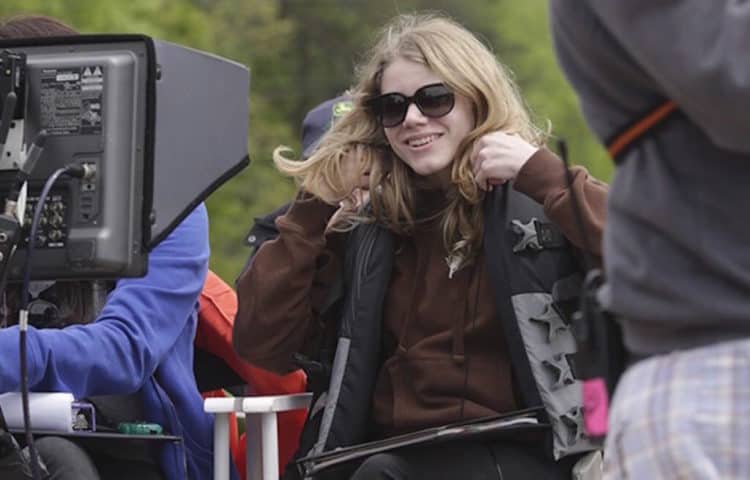 2021 has been a massive year for director Leigh Janiak, and things are only going to get bigger from here. Leigh has been getting a lot of attention for writing and directing the Fear Street trilogy which is based on the books by R.L. Stine. Although this was her first time taking on such a big project, Leigh did an incredible job and it's earned her lots of respect. Now, people are looking forward to seeing what she can do with the upcoming HBO Max miniseries, The Staircase, which is based on a crime documentary of the same name. Leigh is set to direct two episodes and her growing fan base is very excited about the project. Keep reading for 10 things you didn't know about Leigh Janiak.
1. She Hopes To Turn Fear Street Into Its Own Universe
The Fear Street trilogy might be complete, but Leigh still has big plans for the franchise. Leigh told RogerEbert.com, "One of my earliest conversations with Chernin when I first started coming aboard was describing the potential of this, the way I saw it was as Horror Marvel. I just feel like there's so many cool opportunities to tell the story of the milkman, to tell the story of Ruby, and a bunch of other killers that we've never talk about."
2. She's From Ohio
We don't have much information about Leigh's upbringing, or her life in general before she got into the entertainment industry. One thing we do know, however, is that she was born and raised in Ohio. Although Ohio has lots of cool things to offer, it's not the best place to pursue a career as a film director. These days she lives in the Los Angeles area.
3. She's Married
Not only are things going well for Leigh when it comes to her career, but her love life seems to be in a great place as well. Leigh has been married to writer, director, and producer Ross Duffer since 2015. As far as we know, the couple doesn't have any children together. Ross is best known for his work on Stranger Things.
4. She Loves Going To The Movies
There are some people who work in the entertainment industry who don't like watching shows or movies in their free time, but that's not Leigh. She doesn't just like to make movies, she's also a fan. Leigh loves going to see movies at the theater. Needless to say, she was a little bummed when it was decided that the Fear Street movies would no longer be released in theaters as originally planned.
5. She Has A Master's Degree
Leigh is the kind of person who loves learning new things, and the arts isn't her only area of interest. She completed her undergraduate studies at New York University. She then went on to study at The University of Chicago where she earned a master's degree in modern Jewish studies.
6. She Likes Her Privacy
Leigh has been getting a lot of attention since the Fear Street films were released, but she isn't the kind of person who relishes being in the spotlight. On the contrary, she prefers to keep a low profile and she hasn't shared much about her personal life. On top of that, she doesn't appear to have any social media profiles.
7. She Prefers Sci-Fi Over Horror
Now that she has these Fear Street movies under her belt, some people may think that horror is her favorite genre, but that isn't exactly the case. Leigh told Den of Geek, "…I've always loved sci-fi movies. I consider myself more of a sci-fi person than a horror film person. I've seen a lot of great horror movies but I don't watch every single thing that comes out."
8. She Loves The Movie Rosemary's Baby
Just because Leigh doesn't watch every scary movie that comes out doesn't mean that she doesn't have a special place in her heart for some great horror projects. Leigh is a big fan of the 1968 movie, Rosemary's Baby. The film is largely considered one of the greatest horror movies of all time and it won several awards after its release.
9. She Wanted To Add An Element Of Fun To The Fear Street Movies
Fear and fun aren't things that people usually think about in the same thought, but Leigh made it her mission to accomplish that with Fear Street. While talking to RogerEbert.com she said, "I wanted it to be scary. I wanted it to be bloody, like all of those things that exist in the Fear Street universe. But more than anything else, I wanted them to feel fun. I wanted it to be a pleasurable experience watching the movie."
10. She Loves The Goonies
The Goonies is arguably one of the best movies of the 1980s, and it's one that Leigh has always loved. Even though she was only about five years old when the film was released, she grew up watching it. If they ever do decide to make a sequel, she would probably love to get the chance to be a part of it.