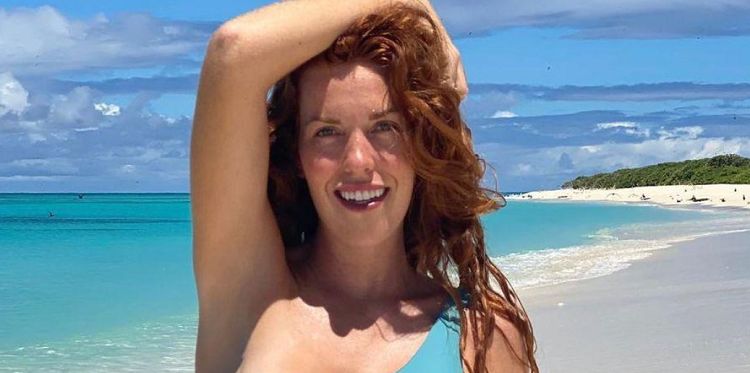 Unlike most of the other reality shows out there, Below Deck Mediterranean features an almost entirely new cast each season. While this can be frustrating for people who like to get really invested in cast members, it's also a great way to keep things fresh and exciting. With that being said, it looks like season six is about to spice things up even more by introducing a new cast member mid-season. Delaney Evans might be a newcomer, but she isn't letting that stop her from engaging with the rest of the crew. By the end of the season, there's a chance she might even become a fan favorite. Keep reading to learn 10 things you didn't know about Delaney Evans.
1. She's From The Pacific Northwest
Delaney was born and raised in the Seattle, WA area. Even though she's always loved hanging out by the water, she didn't grow up around boats. She moved to California when she was in high school which is when she started to get a little more involved in sailing through a local community center. She currently lives in Hawaii where she runs fishing charters.
2. She's Passionate About Human Rights
Delaney is all about doing her part to make the world a better place, and she hopes to be able to encourage others to do the same. She has used her platform to raise awareness of the things that are important to her and she is especially passionate about LGBTQ+ rights.
3. She Doesn't Have Any Other TV Experience
Delaney definitely has what it takes to capture people's attention, but surprisingly, it's the first time she's done it in this capacity. From what we can tell, Below Deck Med is the only TV show Delaney has been on. We didn't find any information to indicate whether she plans to look for other opportunities in the entertainment industry when this season ends.
4. She Likes Giving Back To Others
Even when Delaney was younger, giving back to others was something that was important to her. She has been involved in philanthropy since she was a teenager and she continues to support several charity organizations. One of the organizations that are important to her is the Bay Area Association of Disabled Sailors.
5. She's A TikToker
TikTok has become extremely popular over the last two years, and Delaney has decided to jump on the bandwagon. She has an account on the platform where she shares a variety of content. Delaney doesn't have a large social media following yet, but that probably won't be the case by the end of the season.
6. She Has A Bachelor's Degree
The path Delany is on now may be on the nontraditional side, but that wasn't always the case. Delaney attended UC Berkeley where she earned a bachelor's degree in media studies. Like lots of other people, however, she ended up starting her career in a completely different field.
7. She's A Blogger
Establishing a strong online presence is more important now than it ever has been before, and Delaney seems to have a strong understanding of this. Delaney has a personal website where she's started a blog. She only has one post at the moment, but it'll be interesting to see if she decides to keep it up.
8. She Was A College Athlete
Academics weren't the only thing Delaney was focused on during her time in college. She was also very interested in extra-curricular opportunities and she ultimately decided to join the school's sailing time. Within no time she found herself falling in love with the sport. Little did she know at the time, sailing would eventually become a major part of her life.
9. Family Is Important To Her
Since Delaney is still very new to the spotlight, there isn't a lot of information on the internet about her. However, her Instagram activity makes it very clear that family is one of her top priorities. She has a close relationship with her mother and it appears that she has an older brother. When she isn't busy working, she looks forward to spending as much time with them as she can.
10. She Loves To Keep Herself In Good Shape
Since Delaney spends the majority of her time out on the water, it's easy to see why she likes to keep her body beach-ready all year long. Staying active is an important part of her life and she enjoys exercising as much as she can. However, her idea of exercise doesn't always include spending hours in the gym. She also likes to get out and do things like go hiking.