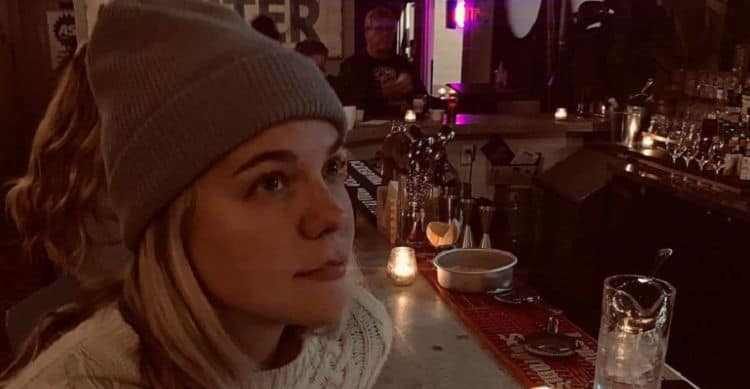 If you don't recognize Kimberly Perry's name, there's a very good chance that you recognize one of her songs. Kimberly is the songwriter and lead vocalist behind the hit single "If I Die Young" which was released in 2010. Kimberly, along with her two brothers, is a member of the country music group The Band Perry. Even though it's been nearly a decade since the group released its last album, The Band Perry continues to have a dedicated fan base. Needless to say, lots of people were excited when news broke that Kimberly had gotten married to fellow musician Johnny Costello. Although their marriage was announced in December 2021, they had actually gotten married in secret six months before. Now that she is back in the spotlight, lots of people are hoping this means new music will be on the way soon. Keep reading to learn 10 things you didn't know about Kimberly Perry.
1. She's a Mississippi Native
Mississippi isn't the first place that comes to mind when people think of the entertainment industry, but it's the place that Kimberly and her brothers call home. They were born and raised in the Jackson area which is also where they got their starts as musicians.
2. She Was In A Movie
Music is easily what Kimberly is most well known for, and rightfully so. However, she did briefly dip her toe into the acting pond. Kimberly made her acting debut in 2004 in a movie called Redemption. To date, that is her only acting credit and there's nothing to suggest that she plans to do more acting.
3. She's A Dog Person
Having a pet is arguably one of the best experiences a person can have. However, the debate over whether dogs or cats make better pets is one that never seems to end. All of the dog lovers out there will be pleased to know that Kimberly is a dog person. Sadly, it appears that her dog passed away in 2020.
4. She Likes Spending Time Outdoors
Just because Kimberly has made a name for herself in the music industry doesn't mean that she is all caught up in the glitz and glamor. Kimberly enjoys the simple things in life and that includes hanging out in nature. Spending time outdoors can be a great way for her to clear her head and get her creative juices flowing.
5. She Appreciates Her Privacy
Oftentimes, when people get a taste of the spotlight it can be difficult for them to maintain any kind of privacy when it comes to their personal lives. Fortunately, that has not been the case for Kimberly. She really enjoys her privacy and she has made it a point to keep her business away from the public eye.
6. She Loves Fashion
Country music certainly isn't the most fashion-forward music genre, but that doesn't mean there aren't country artists who don't have good taste in clothes and Kimberly Perry is one of them. During an interview with Elle in 2013, Kimberly mentioned that she really liked wearing Dior and Balmain.
7. The Band Perry Wasn't Her First Time Being In A Group
Being part of The Band Perry is what made Kimberly famous, but that wasn't her first time being a member of a group. Prior to The Band Perry, Kimberly was the lead singer in another group and her brothers worked as roadies. However, she decided to join forces with her brothers in the mid-2000s.
8. She's A Positive Person
Let's be real, life is full of challenges and after a while, it can be hard to see the bright side. However, despite all of the things she's been through, Kimberly is the kind of person who likes to stay positive. Having this kind of attitude has probably come in very handy during her time in the music industry.
9. She's A Rock 'n Roll Fan
Country music will always have a special place in Kimberly's heart, but it's not the only genre that has inspired her. Kimberly told Elle, "We grew up listening to country for sure but we also grew up on rock 'n' roll so I've looked a lot to Stevie Nicks, Mick Jagger, Keith Richards, and those sorts of style icons to wrap into what we do."
10. She Loves Giving Back To Others
Giving back to the community is something that is important to Kimberly and her brothers and they have done lots of charity work over the years. Some of the causes that are close to their hearts include children, mental health, education, and Parkinson's Disease.
Tell us what's wrong with this post? How could we improve it? :)
Let us improve this post!