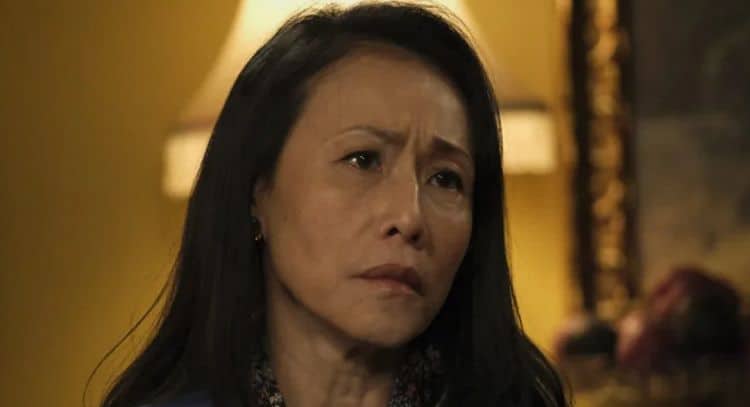 Tan Kheng Hua was born and Singapore. When she was growing up she never imagined that she would one day become known to countless people across the globe. In fact, becoming an actress wasn't even on her mind for many years. However, life took her on a wild ride that brought her right to the entertainment industry and she couldn't be any happier with the results. From the stage to the screen, Tan has shown that she is capable of putting on a great show regardless of the format. Most recently, she has gotten a lot of attention for playing Mei-Li Shen in the remake of the TV series Kung Fu. Keep reading to learn 10 things you didn't know about Tan Kheng Hua.
1. She Studied At Indiana University
Education has always been important to Tan and she was an excellent student. After high school, she went on to attend Indiana University where she graduated magna cum laude with a degree in public and environmental affairs. In college, she discovered her love for acting. However, when she returned to Singapore after college, she started a career in the corporate world.
2. She's A Wife And Mother
In general, Tan has chosen to stay pretty private when it comes to her personal life. However, being a wife and mother are two of the things she's most proud of. She and her husband, Yu Beng Lim, have one child together and their daughter is Tan's pride and joy. During an interview with Vogue, she said, "I loved my daughter from the day she was in my body; even now at 22, I love her so much."
3. She Loves Being Outdoors
There is something about the warmth of sunshine and the beauty of nature that has the power to change a person's mood. This is something that Tan can definitely relate to. She enjoys spending time outside and it's something she does quite often. She loves going hiking and exploring her surroundings.
4. She Believes In The Power of Fung Shei
The entertainment industry can be very competitive and stressful, but Tan has done her best not to get caught up in all of that. Tan told the Observer, "I've always felt and believed in feng shui. If it is yours, it is yours. If it is not yours, it is not yours. I don't spend too much time worrying about it…"
5. She Isn't Afraid of Getting Older
Aging is something that a lot of people don't look forward to. This is especially true for people in the entertainment business because aging often comes with fewer opportunities. However, Tan welcomes the process of getting older. While talking to Vogue, she said, "The consistency of my body has changed and I quite like that. Everything has gone softer and gentler, and my ease with how I look is powerful—what I consider beautiful really helps me to grow old".
6. She Has A Unique Sense of Style
As a creative person, self expression is one of the most important things to Tan. On top of acting, fashion is another way she's chosen to express herself over the years. Although she isn't obsessed with expensive brands, she does enjoy shopping. In an interview with Harper's Bazaar, she said, "I always immediately know what I like when I go shopping. I know what shapes suit my body, how I move, how I talk and how I like to live. I like a masculine edge. I never dress pretty. I steer clear of pastels. I love rummaging, and mixing and matching. I love exploring malls where you'd never think to find nice things…"
7. She Isn't Afraid to Try New Things
One of the reasons why Tan has been so successful over the years is because she isn't afraid to step outside of her comfort zone. During her career, she has shown that she can play a wide variety of characters and she's always welcomed new opportunities that have come her way.
8. She's Getting Into Voice Acting
Tan has spent her entire career focusing on live-action work, but now she's about to tap into new territory. She will have a voice role in an upcoming movie called The Tiger's Apprentice. The film is set to be released some time in 2023. According to her IMDB page, this will be her first voice credit.
9. She's An Award Winner
Winning awards is something that every actor looks forward to. After all, there's no better feeling than knowing that all of your hard work is being recognized. Over the years, Tan has taken home quite a few awards including an Art Nation Best Actress Award in 2003.
10. She Has Behind-the-Scenes Experience
Tan is the kind of person who appreciates the storytelling process from all angles. That said, it's not too surprising that she has also explored different areas of the industry. She has written and produced projects and there's a good chance we'll see her step behind the camera again.
Tell us what's wrong with this post? How could we improve it? :)
Let us improve this post!