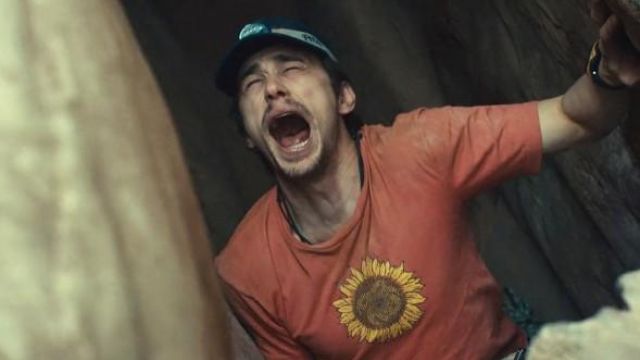 The world of movies is wonderful and amazing and there are so many movies that impress us with some amazing scenery images. Not many of them have hiking as their main theme (even though some of them do and manage to be memorable), but this doesn't mean you cannot have your pick when you're determined to watch a hiking movie or one that at least has some hiking scenes in it.
Without any further let's see 10 of the best movies out there when it comes to hiking scenes. The beauty of the scenery, the plot and the whole package make them movies not to be skipped, especially if you're into movies and hiking as well.
1. The Way (2010)
If you're looking for an inspirational and memorable movie about families, friends and struggles in your lives, this one would be it. Martin Sheen is Tom, an American doctor that has the unbearable mission to go to France (St. Jean Pied de Port) for collecting the remains of his sun (who was played by …Emilio Estevez who is Martin Sheen's real son, so this may have been quite an emotional journey for the two). His son was walking the famous Camion de Santiago (you may have heard of it as the Way of Saint James) when he got killed in the Pyrenees.
Instead of coming back home, Tom (Martin Sheen) decides to try the historical pilgrimage so that he can honor and complete his death son's will of completing the journey. Tom isn't aware of the tremendous impact that this journey is about to have on him and his "perfect" life.
Lacking the hiking experience, Tom isn't going to be alone in this journey and many pilgrims from all over the world are going to join him at some point. Deciding on just one hiking scene for this one is going to be a real challenge, so you're just going to have to decide for yourself which one impresses you the most. Directed by Emilio Estevez, the movie was shot in 2010 and made quite the impression among the critics.
2. 127 Hours (2010)
Ever thought about mountain climbing? This movie is based on the true story of Aron Ralston (mountain climber) who found himself trapped in an isolated canyon in Utah. Throughout 5 days, he's going to take a good look at his life only to realize that he's bald enough to climb the 65 ft. wall and hike for 8 miles until he's rescued. Highly appreciated by the critics, this movie is one to watch if hiking sounds too easy for you!
3. Into the Wild (2007)
For those of you who really dig a movie based on a true story, this one is going to be one to remember. Shot in 2007 and directed by the highly appreciated Sean Penn, the movie is about the amazing journeys of Christopher McCandless. After he graduated from Emory University, Christopher decides not only to abandon all of his possessions, giving away all of his savings account to charity, but also to embark on a life-turning journey. He hitchhiked to Alaska for embracing living in the wilderness. This journey gives him the chance to meet all kinds of characters that are going to shape him as a person in all sorts of ways.
The movie is about exploring the beauty and miracle of the world, so there are going to be so many hiking scenes to admire. As he travels, Christopher discovers what he's truly seeking in life and any passionate hiker knows that nature and wilderness kind of does that to you.
4. South bounders (2005)
For those of you who are thinking about trying the Appalachian Trail (aka the 2,170-mile footpath from the Atlantic Seaboard from Maine to Georgia), this movie is going to give you a good idea about how it's going to be. Headlamps and backpacks, right boots and perfect gear, but also an amazing determination is what you need to have to prepare. It's not a documentary per se, but its accuracy about the hiking experience on the Appalachian is not to be skipped.
5. Wild (2014)
The death of her mother and the divorce push the Cheryl Strayed (Reese Witherspoon) to come with a brave and strong decision on her life. Completely lacking the experience, but driven by her amazing determination, Cheryl is going to hike more than a thousand miles of the Pacific Crest Trail, completely on her own. This journey is about the challenges and beautiful hiking moments and about how this strong little woman is going to heal, at the end of it all.
6. A Walk in the Woods (2015)
Truth be told, we never get bored to see Robert Redford in a movie. In this comedy adventure, Bill Bryson (Robert Redford) is not going to retire in a traditional way. Unlike many people, he decides to hike the Appalachian Trail (which is only one of the most tough, spectacular and challenging hiking trail). He's not going alone though and takes the old-time friend along. Best hiking scene? There are so many so don't waste the chance of seeing it!
7. Blind Courage
Adventure-biography based on the true story of a social outcast (and former alcoholic) Bill Irwin, this movie depicts his adventures while hiking the Appalachian Trail. What makes it even powerful is that Bill Irwin is actually blind so he only has his guide dog, God and a good pair of instincts to complete the trail in just one hiking season. Powerful and full of advices, this movie is going to teach you many things about hiking.
8. Tell It on the Mountain (2013)
This isn't another boring movie about hiking the Pacific Crest trail, but it's about several hikers starting their journey at the U.S. Mexico border and watch them complete the journey 5 months later in Canada. You're going to find a lot about hiking the Pacific Crest Trail as they're equipped with cameras so it's quite a challenge to decide which scene is the best.
9. 7 Years in Tibet (1997)
Based on the true story of Austrian Heinrich Harrer (Brad Pitt), the movie presents his journey of climbing Nanga Parbat in British India. As the WWII breaks out, the plot thickens and the movie's story is going to be full of surprises. Ever thought about hiking in Tibet? This one is going to give you some glimpse on it!
10. Touching the void (2003)
The true story about a couple of climbers that are trying to desperately take an impossible alpine peak in the Peruvian Andes. As they struggle with the west face of Siula Grande, you're going to get the chance to admire amazing hiking trails and, more important, the courage that helped them go through it.