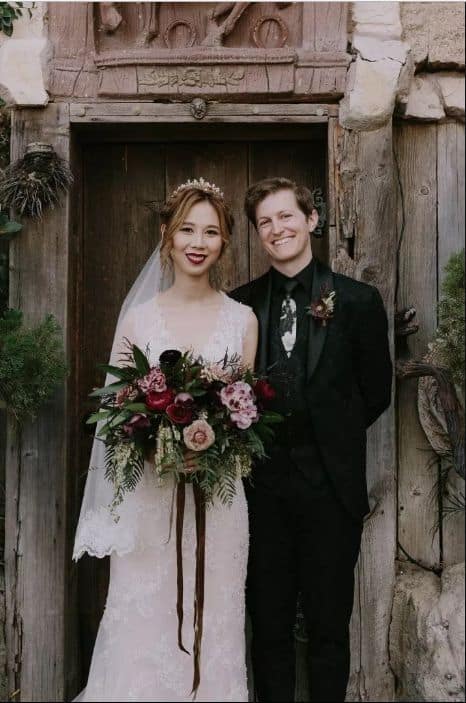 Themed weddings have been growing in popularity over the past decade. Increasingly we're seeing movie and video game themed weddings pop up all over the world. Some are simply for laughs whereas others really go all out to get an authentic feel that you're actually in the movie or video game setting. One theme that continues to prosper is Harry Potter. As you'll see from this story, one couple took the Harry Potter theme about as far as you can possibly go. According to Martha Stewart Weddings,
Cindy, a calligrapher and user interface designer, first met Matthew, a director, in school at UCLA. A mutual friend introduced the pair, as the trio became roommates, and by the end of their first year living together, Cindy and Matt were dating. After six years as a couple, Matt surprised Cindy with a camping trip in Big Sur, California. He dropped to his knee during a hike through scenic Point Lobos, proposing with a purple flower he plucked along the way.
As an avid Harry Potter fan, Cindy wanted a wedding inspired by the dark, moody nature of the films–and Matt obliged, despite the fact that he hadn't read a single book from the series before the wedding. (Though he so enjoyed the day that he finally read them all afterwards.)
To get the authentic feel she wanted, Cindy began crafting DIY projects one month into their 10-month engagement–making save the dates, the guest book, favors, table markers, and more. With the help of event designers Crosby + Jon, the bride's crafts contributed to the carefully curated, and utterly magical, look.
On February 20, 2016, Cindy and Matt wed at Hollywood Castle in their hometown of Los Angeles, enjoying a warm, sunny day. With their dog, Millie, and 97 guests, all dressed in "formal wizard-inspired clothing," joining in on the fun.
Check out the photos below: