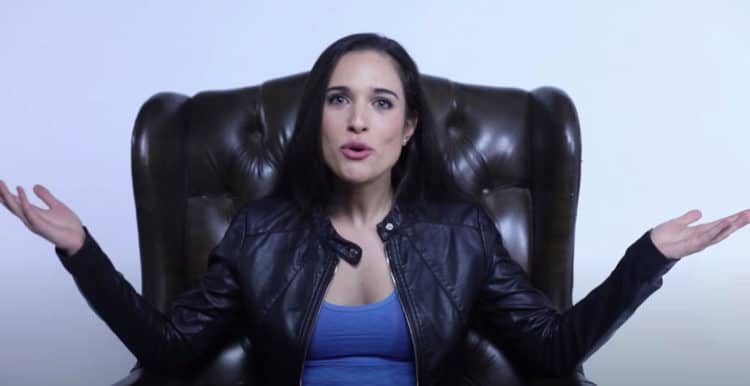 Everybody loves "Friends," and we have since the beginning. From Jennifer Aniston bringing us "The Rachel" hair back in the 90s to Matthew Perry's one-liners about Chandler's mystery job no one knew anything about despite their friendship, it just never gets old. What is getting older, however, is the cast. Some have married, divorced, had kids, not had kids, and some have been engaged and called things off. Matthew Perry recently called off his own engagement to Molly Hurwitz, and fans want to know more about the woman who almost married Perry.
1. Her Social Handles are Private
She might have been engaged to one of the biggest stars in America, but she was not as public as he. She did not keep her Instagram profile public. She chose to keep it private, and we don't blame her. She doesn't have much desire to share her life with people she doesn't know.
2. She's in the Entertainment Industry
She's a woman who is also in the entertainment industry, though she is not an actress. She is in a different atmosphere, though we don't know what it is she does in the entertainment industry. We do know, however, that she works for a company called Zero Gravity Management.
3. She is Young
What fans were first interested in learning about when Perry announced his engagement in 2020 is the fact that his now ex-fiance is so much younger than he is. She was born on July 13, 1991. He asked her to be his wife when she was only a few months into her 29th year, though she did celebrate her 30th birthday in 2021.
4. She Likes Famous Men
Prior to dating Matthew Perry, she dated a man from "The Office," and we imagine that she gets to meet her boyfriends through her job. She works in a high-profile office with some big stars, which may very well be how she met her ex, B.J. Novak.
5. She Likes Her Privacy
We know this because she likes to keep things to herself. She dated Perry for nearly a year before they were ever photographed out in public together. They decided to keep things to themselves for a long time, and she has really made it clear that privacy is for her. They did not make any kind of public announcement about anything for well over a year, and the first time she did make something public was when the couple got engaged over Thanksgiving in 2020.
6. Things Did Not Work Out
Neither Hurwitz nor Perry have said much about their split earlier this year, but Perry did say that it's just a situation in which it did not work out. He wished his former fiancé well and said that sometimes things work, and sometimes things do not work. She, on the other hand, has said nothing about the split.
7. They Were On A Break
It seems that things were not always on a great note with these two. Allegedly, there was a time when they were taking a break from their engagement, and he was caught flirting with other women. They pulled a very Rachel/Ross moment with this one, and she allegedly called off their wedding once before.
8. TikTok Changed the Game
Earlier in the year, it was reported that a 19-year-old girl on TikTok said she was matched with Matthew Perry on the infamous dating site called Raya. She posted about their conversation and the fact that he is 50 and she is 19, and that is when he happened to be on a break from his fiancé. It's been rumored that his fiancé postponed their wedding when the news broke, and Perry was confused because he didn't physically cheat on her.
9. She Seems Wise
Private as she is, she seems like the kind of woman who knows what she wants and what she will put up with. She allegedly postponed their wedding when she heard her off-again fiancé was speaking to other women on a dating app, and she allegedly didn't want to go through with a wedding with a man who would put himself out there on a dating app the moment he wasn't tied down with a fiancé any longer.
10. Her Parents Liked Her Ex
It was reported that Hurwitz's parents were happy about her engagement to Perry, but they have not spoken about the end of their engagement. Either way, we assume that they are happy that their daughter did what she felt was best rather than put herself in a situation that might end badly later on.