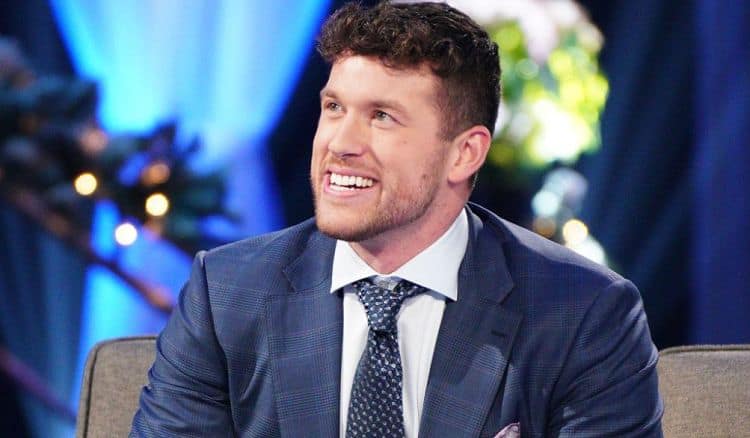 Over the last two decades, reality TV has become increasingly popular. We have officially reached the point where being cast in a reality TV show can turn a person into a legitimate star. In some cases, reality stars have become more well-known than many actors. Of course, with that can also come lots of money. As one of the most popular reality shows on the air, The Bachelor has helped people achieve both fame and wealth. Clayton Echard, who was The Bachelor during season 26, is certainly no exception. Thanks to the show, Clayton walked away with a pretty handsome check for being the star of the show. Keep reading to find out how much Clayton Echard was paid to be on The Bachelor.
Who is Clayton Echard?
Just in case you've been out of the loop with what's going on in The Bachelor universe, I thought it'd be a good idea to provide some insight on who Clayton is. Clayton was born and raised in Missouri and he still lives there today. For the most part, he has been fairly private when it comes to his personal life, but we do know that he comes from a close family. When he was a kid, he fell in love with football and he joined a team when he was in middle school. In addition to loving the sport, it also became clear that Clayton was quite good at it. Despite his talent, however, Clayton didn't have any athletic scholarships when he graduated from high school. Still, he managed to walk on to the football team at the University of Missouri when he was just a freshman. After his college football career, Clayton signed a contract with the NFL's Seattle Seahawks although he was only on the team for a couple of months. He did not join another team once his contract with the Seahawks ended. While lots of athletes struggle to find their footing when their playing days are over, that hasn't been the case for Clayton. Once his football career ended, Clayton got a job working in medical sales. He currently works for a company called Stryker. Clayton got his first taste of the reality TV world in the summer of 2021 when he appeared as a contestant on The Bachelorette. Despite not winning the show, Clayton became a fan favorite which led to him getting the opportunity to be The Bachelor.
What Was Clayton Echard Paid To Be on The Bachelor?
On the surface, The Bachelor is a show about finding love. Underneath it all, though, it's a job opportunity that has the power to open the door to bigger things in the future. As with all jobs, those who star in the show are paid for their time. However, some people may be surprised to know just how much a person can make by being The Bachelor. According to Marca, Clayton was paid $100,000 to be on the show. However, there is a chance that his salary was actually a little higher as $100,000 is reported to be the base salary. Bachelors may be offered more depending on who they are and what they could potentially bring to the show. Either way, though, bringing in six figures just to film a reality show for a few weeks (where you can also find love) doesn't sound like a bad gig. Unfortunately, however, there is no way to know exactly how much he was paid. The network would never release that kind of information and Clayton likely signed a nondisclosure agreement that prevents him from disclosing information pertaining to his salary. When it's all said and done, Clayton's time on The Bachelor is going to bring him much more than $100,000. Being on the show also results in paid appearances as well as an increased social media following. Thanks to his growing fan base, Clayton will probably become a brand ambassador. It's important to note that Clayton was not paid during his time on The Bachelorette. Contestants on the show are never paid and the same goes for The Bachelor. It'll be interesting to see how many new opportunities present themselves once the season is finished.
What is Clayton Echard's Net Worth?
Even before The Bachelor came along, Clayton's pockets were pretty heavy. Stylecaster estimates that Clayton's net worth is somewhere between $1 and $2 million. The bulk of his money likely came from his work in medical sales. Now that he has become an official reality TV star, Clayton's net worth will probably grow even more.