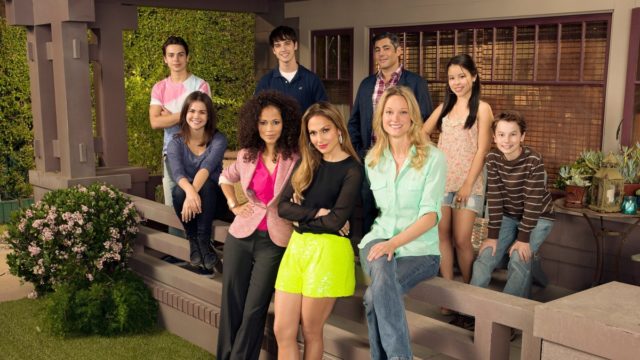 The Fosters is one of my favorite shows on Freeform. The show's plotline revolves around the lives of two mothers who have adopted or fostered several kids. The Fosters is considered one of the most educating shows on the network. This is because the show focuses on key social issues that affect everyday lives of many people within our society. In addition to simply touching on issues that affect the day to day lives of many people, the film also offers great lessons to many people and this article will touch on…..
Five Important Life Lessons "The Fosters" Teaches Us:
It is okay to be different
One of the most important lessons that Fosters teaches is the need for self-acceptance. The show's two main characters Steff and Lena are a married couple and the couple's family comprises both their biological kids and adopted kids as well. The relationship between Steff and Lena and the nature of their family might not be considered conventional by many people, however, this has not deterred them from pursuing their dreams and ideals in life.
There will be tragedies in life
It is indeed true that life is not easy and many of us will experience difficulties at one point or the other in our lives. In light of this fact, it is important to appreciate the fact that life will always present us with various challenges and despite this challenges, it is important for all of us to find a way to prevail. Steff Foster and Lena Foster have at various points in their lives experienced tragedies, but they have managed to go through such tragedies despite the challenges. One of the main tragedies takes place in Season 3 Episode 19 when Steff learns of the demise of Jack. Despite the tragedy, the Foster's parents along with their children have to grapple with the loss and they do this by encouraging each other as a family.
Blood relations never define family, instead, family refers to people who love you
It is often said that the family unit is the most integral unit in the society. Be that as it may, family does not really refer to your blood relatives instead, it refers to those who love and care for you. Members of the Adams Foster family include Steff, Lena, Brandon, Jesus, Mariana and Callie. Most members of the family are not blood relatives and despite this fact, they recognize each other as a family. Furthermore, the members come from different cultural and ethnic backgrounds.
Love is an important aspect of life
One of the central themes throughout the series is love. The Fosters tries to emphasize on the topic of love and why it is important to love. The only thing that enables the Foster family to stay together despite of their differences is the fact that they love one another. That love is quite evident between Steff and Lena and also among the kids. In addition to that, the show also teaches us that love should be unconditional in that, if you choose to love someone, you should do so regardless of their flaws or weaknesses.
Do not limit yourself to labels that people attach to you
The society attaches labels to people depending on various scenarios. Despite that, these labels are seldom representative of who you are. It is therefore important to always remember not allow labels to define who you are. The children are labeled as foster kids, but they are not any different from other children.