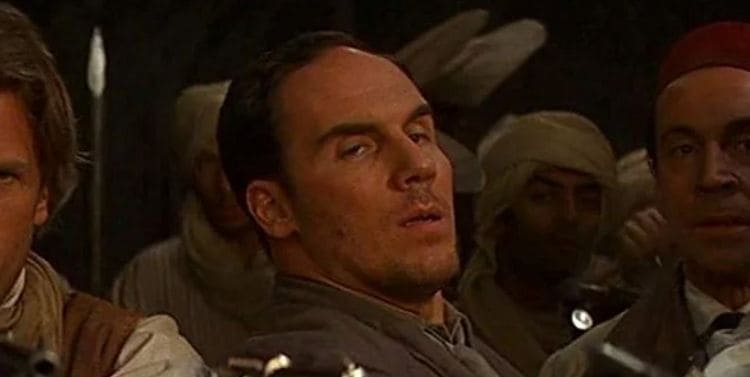 Corey Johnson made his on-screen debut more than 30 years ago. Since then, he has gotten the opportunity to work on a wide variety of projects. Some of his most well-known credits include movies like The Bourne Ultimatum, Hellboy, and Kingsman: The Secret Service. Although he may not always have the biggest roles, Corey knows how to bring it every time he steps in front of the camera. His work ethic and undeniable talent have proven to be the key ingredients to a successful career in the entertainment industry. Even though he is now in his early 60s, Corey doesn't plan on slowing down any time soon. Keep reading to learn 10 things you didn't know about Corey Johnson.
1. He Is A New Orleans Native
Corey was born and raised in New Orleans and he's very proud of his southern roots. Although weren't able to find any specific information about his upbringing, it appears that he comes from a pretty close-knit family. Although he will always have love for where he's from, he no longer lives in New Orleans.
2. He Is a Formally Trained Actor
Corey's natural acting skills are undeniable, but that isn't the only thing he has. He's also put lots of hard work into perfecting his craft. He studied acting at the Central School of Speech and Drama in London. The school has a long history of producing successful actors. Some of its most notable alumni include Carrie Fisher and Kit Harrington.
3. He Is A Proud Father
Corey has accomplished a lot during his acting career, but there's nothing that means more to him than being a father. Corey has one daughter whom he had with his ex-wife, actress Lucy Cohu. In an interview with Independent, Corey said, "When my daughter was born I said: "I feel like I know what I've been waiting my whole life to be."
4. He Likes His Privacy
Even after spending more than 30 years in the entertainment business, there aren't too many people who can say they know a lot about Corey's personal life. That's because he has always been a very private person. In addition to not doing many interviews, Corey also doesn't appear to have any social media profiles.
5. If He Wasn't Acting He'd Be Working in IT
Have you ever thought about what you'd be doing if you chose a different career path? Corey has. He told Independent, "Early in my career, my mum said: "It's not too late to apply to Yale law school." So, in another life I'd have been a lawyer. Ideally though, given the choice, I would have been an IT programmer. I like the idea of taking things apart and putting them back together."
6. He Has Been on Broadway
Lots of people are familiar with some of the things Corey has done on screen. However, some people may not realize that he also has a good amount of theater experience. He made his Broadway debut in 2007 when he was cast as Jack Brennan in the play Frost/Nixon.
7. He Has Worked on Video Games
Corey's live-action work is what has gotten him the most attention, but he has also had a solid voice acting career. On top of working on animated projects, he has also voiced characters in video games like Shadow Man Remastered and Xenoblade Chronicles 2.
8. He Doesn't Like to Dwell on Things
When things don't go your way in life, it can be hard not to dwell on them. However, that has never been Corey's style. He is the kind of person who is able to accept things for what they are and move on. Having this kind of mindset has certainly been helpful throughout his acting career.
9. He Isn't The Only Person In His Family Who Works in Entertainment
From what we know, Corey is the only person in his family to become a professional actor, but he isn't the only one to have a career in the entertainment industry. One of his brothers works as a sports radio talk show host in New Orleans. We weren't able to find information on what his other siblings do.
10. He Has More Than 120 Acting Credits
No matter how talented a person is, a career in entertainment comes with a lot of uncertainty. So, the fact that Corey has been able to work so consistently is really something to be proud of. According to his IMDB page, he currently has 122 acting credits which include his voice work as well as projects that have not yet been released.