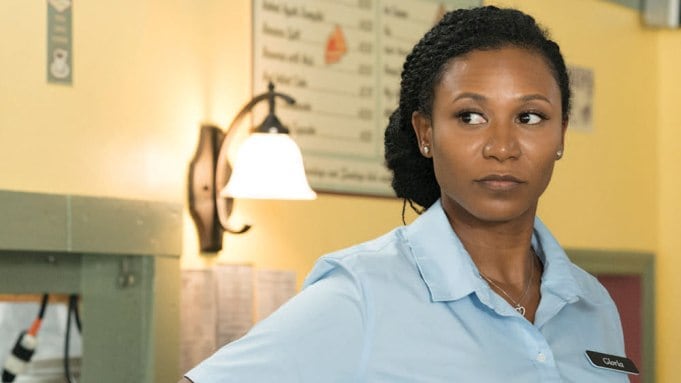 There are countless extremely talented actors in the entertainment industry who don't get nearly as much credit as they deserve, and Alana Arenas is one of them. Anyone who has seen her work would probably agree that her ability to embody every character she plays is extremely impressive. No matter the size of the role, Alana shows up to every project ready to give it her all. Most recently, she has become known for her role as Gloria in the OWN TV series David Makes Man. The show is her biggest TV role to date, and she has stepped into it with grace and professionalism. Keep reading to learn 10 things you didn't know about Alana Arenas.
1. She's From Miami
People who aren't from the area see Miami as a place to go party and hang out on the beach, but for those who call the city home, Miami is so much more than that. Alana was born and raised in Miami and it was there where she fell in love with the art of acting. As of now, she lives in the Chicago area.
2. She's Married
Life is always more enjoyable when you have someone who you can enjoy it with. Alana has found that person in her husband, Yaw which means boy born on Thursday in Ghana. Based on his Instagram profile, it appears that Yaw also works in the arts. The couple has three children together.
3. She Has Theater Experience
Alana may not have the most extensive on-screen resume, but don't let that fool you into thinking she doesn't have much acting experience. She has spent a good portion of her career in theater and she has been a part of several productions including The Bluest Eye and Marie Antoinette.
4. She Likes Her Privacy
Alana seems to be a very low-key person and she enjoys being able to have a private life. While she does have an account on Instagram, almost all of her posts are work-related and she doesn't post very often. When she does interviews, she also likes to keep the focus on her work.
5. She Knows What Career She Would've Chosen If It Weren't Acting
Alana is so good at what she does that it's hard to imagine her doing anything else. During an interview with OWN, Alana revealed that she would probably be a social worker if she hadn't become an actress. Although she acknowledges that social work isn't an easy job, she loves being able to connect with people and help them.
6. She's A Formally Trained Actress
Alana definitely isn't lacking in the natural talent department, but she's also put in a lot of practice to get where she is today. She has a BFA in theater from DePaul University in Chicago. Prior to moving to Chicago, she trained at the New World School of the Arts in Miami.
7. She's Friends With Tarell McCraney
When Tarell McCraney and Alana became friends when they were kinds in Miami, they probably had no idea they'd end up working together years down the line. That, however, is exactly what happened. Tarell is the writer and director of David Makes Man, and Alana is honored to get to work with him. She told Essence, "We have a mutual respect for each other as professionals so whenever we work together I think we have an unspoken agreement to respect each other as professionals".
8. She Loves Scented Candles
Everybody has at least one thing they can't live without, and for Alana, that thing is scented candles. While talking to OWN she shared that she loves a good scented candle and they're the perfect thing to set the mood. Plus, there are so many different scents out there there's literally one for every occasion.
9. She Was In An Episode Of Chicago P.D.
As mentioned earlier, Alana doesn't have the longest on-screen resume, but she has been in some very popular shows. Before landing her role in David Makes Man, Alana made guest appearances on Chicago P.D. and Chicago Med. She was only in one episode of each show, but they were great opportunities nonetheless.
10. Her Faith Is Important To Her
Alana hasn't gone into detail about her religious beliefs, but it's clear that she is a woman of faith. Having a strong belief system can come in handy no matter what you do in life, but especially when you work in a hectic industry. In her interview with OWN she also mentioned that gospel music is her favorite thing to listen to when she needs to hype herself up.