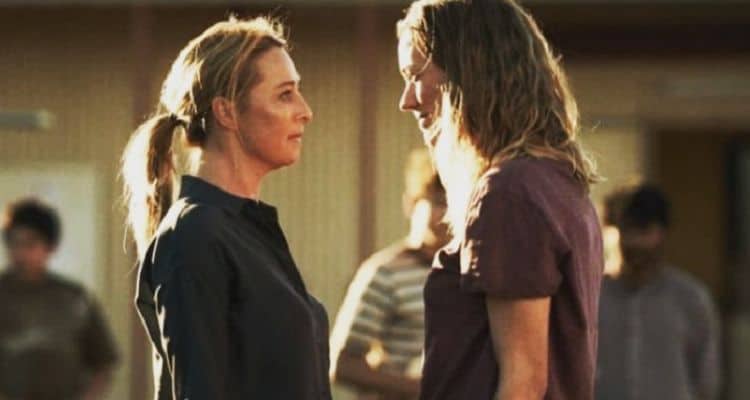 It's been more than 35 years since Asher Keddie made her first on-screen appearance. In the years since her debut, she has become one of the most well-known Australian actresses in the industry, and she has made a name for herself all over the world. Her resume now boasts dozens of credits and the list continues to grow each year. From the big screen to the small screen, Asher has consistently proven that she can do it all. She has effortlessly moved between genres and she's nowhere near finished showing the world what she can do. Next, she will be appearing in the upcoming TV series Nine Perfect Strangers, and her fans are looking forward to seeing her in the show. Keep reading to learn 10 things you didn't know about Asher Keddie.
1. She Started As A Dancer
Even before Ashey began her acting career, performing was a big part of her life. She started dancing at a very early age and continued to train for nearly a decade and planned on continuing her studies at Australian Ballet School. Sadly, she was injured prior to her audition.
2. She's A Wife And Mom
Asher's career isn't the only thing she's devoted a lot of time and effort to over the years. Family is also at the top of her priority list. She has been married to Vincent Fantauzzo since 2014 and the couple has one child together. She also has a step son. Prior to her marriage to Vincent, she was married to Jay Bowen from 2007 to 2012.
3. She Loves To Read
Working in the entertainment industry can be hectic and overwhelming. Although Asher is grateful to be doing something she loves, she also looks forward to her time off. When she isn't working, reading is one of her favorite things to do. She loves to curl up with a good book and get lost in the story.
4. She Enjoys Traveling
There are some people out there who don't like to travel and prefer spending their entire lives surrounded by familiar things. Asher, however, has never been that kind of person. Instead, she prefers to get out and see as much of the world as she can. She loves to travel and has visited places like Fiji and the United States.
5. She Has Theater Experience
Asher is most famous for the work she's done in movies and TV shows. What some of her fans may not realize is that she has also had a great deal of success on the stage. She has done several plays during her career including Great Expectations and Life After George.
6. She's An Award Winner
Although most actors insist that they act simply because they love it, most would also agree that it's still nice to have their efforts and talent recognized. In the entertainment business, that recognition typically comes in the form of an award. Throughout her career, Asher has taken home several awards. Most recently, she was a Logie Award for Most Popular Actress in 2015.
7. She Didn't Always Enjoy Being Famous
Having a successful acting career usually results in fame, but adjusting to life in the spotlight isn't always easy. During an interview with Now to Love, Asher said, "I almost lamented it for a little while. Things have evolved now and I have become comfortable with it, because it really is just part of life." She continued, "I can't remember what it's like to walk down the street and not be looked at. I can't remember that really. It's been quite a long time."
8. She Likes Fashion
When you spend as much time in the public eye as Asher does, you grow to understand the importance of looking your best at all times. Asher has a great sense of style and she enjoys being able to express herself through her clothing. Whether she's attending a formal event or relaxing with her family, Asher is going to be serving a look.
9. She's Not A Fan Of Cosmetic Procedures
There are lots of people out there who are obsessed with looking young forever, and this is even more prevalent in the entertainment industry where opportunities begin to slow down as people age. Despite that, however, Asher isn't someone who supports the idea of people changing their appearance.
She told Now to Love, "I am mortified when see twenty-year-old girls changing the shape of their faces or plumping their lips out or their cheeks. It's somehow become about more than just trying to hold onto youth, it's become about wanting to look like someone else, needing to have a different appearance then what you were born with."
10. She Loves Spending Time Outdoors
Since Asher has spent so many years in the business, there are some people who may be under the impression that she only enjoys doing extravagant and expensive things. In reality, though, Asher is a down-to-earth person who loves the simple things. Relaxing outside something she loves to do and she loves hanging out by the water.
Tell us what's wrong with this post? How could we improve it? :)
Let us improve this post!