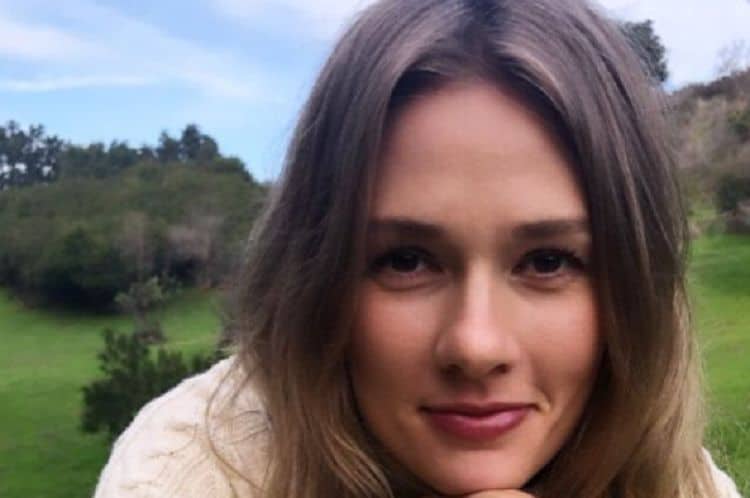 Tori Anderson is only in her early 30s, but she's already been in the entertainment industry for almost 20 years. Although it can be challenging to grow up in the spotlight, Tori managed to successfully avoid the child star curse, and she has continued to build a solid career as an adult. Her resume currently includes nearly 40 acting credits and that includes the handful of projects she's currently working on. Most people will recognize Tori best from her role in things like Blindspot and No Tomorrow. Her ability to portray almost any kind of character means that there are an endless amount of possibilities for her. Keep reading to learn 10 things you didn't know about Tori Anderson.
1. She's Canadian
Throughout her career, Tori has become so well-known to American viewers that many of them probably think she's American. In reality, though, she was born and raised in Edmonton, Canada. Despite the allure of places like Los Angeles and New York City, Tori still lives in Canada.
2. She Loves To Travel
Great things can happen when people step outside of their comfort zones and explore new places. Tori is an avid traveler and she's thankful to have gotten the chance to visit lots of places all over the world. Some of the countries she's visited include Hungary, France, and South Africa.
3. She's A Formally Trained Actress
Tori fell in love with acting at an early age, and it quickly became clear that she had lots of natural talent. However, that didn't stop Tori from working hard to sharpen her skills as much as possible. She studied acting at York University where she graduated magna cum laude.
4. She Was Very Shy As A Child
Tori may be comfortable being in front of large crowds now, but when she was a kid it seemed almost unimaginable. In an interview with My Devotional Thoughts, Tori said, "I was terrifyingly shy as a child to the point where my younger sister would ask questions for me. I would actually tap her on the shoulder and get her to ask my questions for me. I was very, very nervous about talking to people in general."
5. She Comes From A Close Family
While many creative people have to fight to prove that their love for the arts is legitimate, Tori is fortunate to come from a family that has always supported her goals. She has tight relationships with her loved ones and she looks forward to getting to spend as much time with them as she can.
6. She Didn't Watch A Lot Of TV Growing Up
Since Tori is an actress, most people probably naturally assume that Tori watched a lot of movies and shows when she was growing up. However, that wasn't the case at all. She told My Devotional Thoughts, "When I was growing up, we didn't have cable. I didn't get to watch a lot of things. Mostly, my parents would come home and we would only watch a movie on Friday or Saturday night, and it was always one of my mother's choosing. So we had a limited amount of movies that we watched during my childhood years."
7. She Made Her Debut In A Popular Series
Everybody has to start somewhere, but for Tori, that somewhere was actually a pretty good place. Tori's first TV appearance was in a 2003 episode of The Twilight Zone. Although her role was uncredited, it was the perfect way for her to get her foot in the door.
8. She Loves Being Out In Nature
Tori is grateful to be doing something she loves, but just like everyone else, she needs a break from time to time. When Tori is looking to relax, spending time outside is one of her favorite things to do. She loves exploring the beauty of her surroundings and she also enjoys hanging out at the beach.
9. She's In A Relationship
Tori is in a relationship with a man named Mitch Myers who is originally from Toronto. He doesn't appear to have any connection to the entertainment industry. It's unclear exactly how long Tori and Mitch have been together, but they seem to have a very solid relationship.
10. She Enjoys Taking Pictures
Tori probably doesn't think of herself as a photographer, but she might want to start. Based on some of her Instagram photos, it's clear that she enjoys taking pictures and she has a great eye for capturing beautiful moments. Her love for taking pictures is also the perfect fit for her love for being outdoors.
Tell us what's wrong with this post? How could we improve it? :)
Let us improve this post!